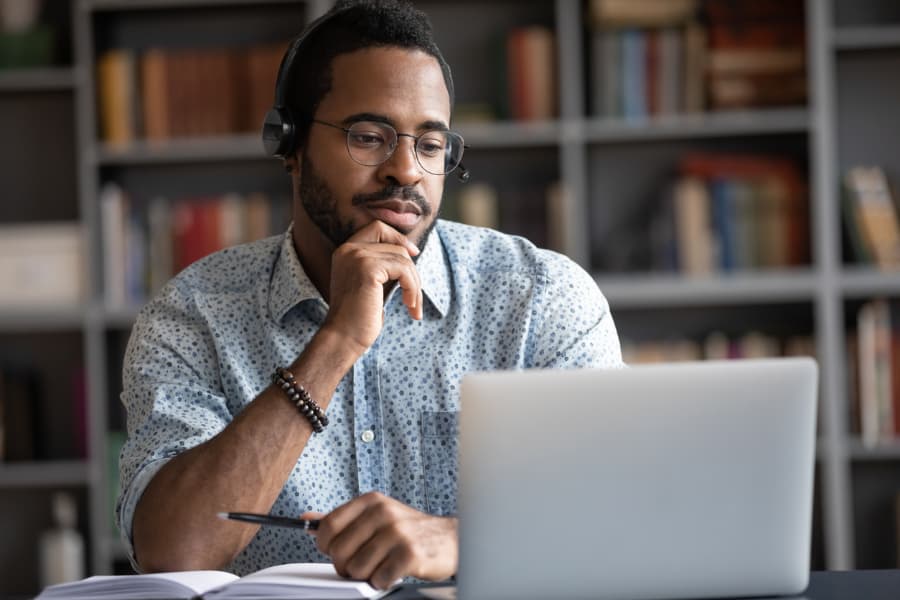 If you're considering Faulkner University's online programs, you might be under the false impression that they're not as beneficial as on-campus courses and traditional student life. However, our digital university experience is designed to provide students with more than just a convenient degree, offering all the same awesome benefits that our in-person Christian education options deliver to our students at campuses throughout Alabama. Here, Faulkner University takes a closer look at how you can make the most of your online learning time with our institution.
Find Your Fit with the Right Major
When you study digitally at Faulkner University, you'll be able to choose from a wide range of academic programs – many of which can be finished quicker than their on-campus counterparts. These include:
Associate Degrees
Bachelor's Degrees
Master's Degrees
Doctorate Degrees
Unlock Competitive Tuition Rates and Special Benefits
By enrolling online, students access highly competitive tuition rates, with our programs taking into account budgets of all sizes. We're also proud to provide special benefits to veterans, current military members, and their dependents, including the following and more:
Experience Unrivaled Flexibility
One of the best parts about our Christian digital university experience is that you don't have to give up the rest of your life to attend school. Faulkner University's flexible and customizable scheduling meets students where they are, whether they work full-time, are raising kids, or have other obligations. This enables them to attend classes from anywhere with a reliable Wi-Fi connection on a schedule that works best for their busy lives. What's more, campus visits are rarely necessary to complete our online programs, though some majors do feature in-person components.
Gain a Faith-Based, Competitive Edge
Arguably the most beneficial aspect of Faulkner University's online education is the fact that all courses are proudly rooted in our Christian heritage, instilling important ideals in students that will serve them well into their careers. To learn more about our Christian digital university experience, contact Faulkner University in Alabama today. If you're ready to take the first step toward a rewarding future, apply now.