"Do something while you are here at Faulkner! There are so many ways to stretch your talents and find talents that you didn't even know you had. We have athletic events almost every weekend, ways to showcase your gifts through band, chorus, Shenanigans, and Jamboree as well as tons of opportunities to sharpen or gain leadership skills.
When you choose Faulkner University, your experience goes well beyond the classroom.  Our campus is a busy hub of activity throughout the school year, with plenty of opportunities for you to get involved, use your talents and have some fun. From intramural sports to music and drama, Faulkner offers it all. You can also take advantage of social and religious clubs.
Beyond the campus, Montgomery offers all of the amenities of a growing mid-size city, with great churches, sports, culture, concerts, parks, restaurants and shopping. Centrally located in the Southeast, Montgomery is an easy drive to larger cities such as Atlanta and Birmingham and to beautiful beaches, lakes and mountains.
Meet the Director of Student Activities
Eliza Rillion joined Student Life in November of 2021 as the director of Student Activities.
We have a very active social club system, Student Government Association and the National Society for Leadership and Success just to name some of the activities and opportunities for you as a community member to choose from.
Eliza Rillion, Directors of Student Activities
studentactivities@faulkner.edu
Additional Links:
Director of Student Activities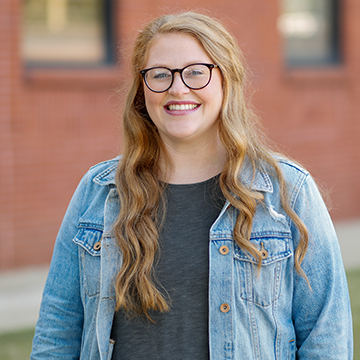 Director of Student Activities