Creating Community, Spurring Conversation
Becoming a part of the President's Circle is a great way to do that. Your voice needs to be heard, and the President's Circle gives you the opportunity to express your concerns and ideas.
Those who give $1000 or more over the course of one year are automatically added to the President's Circle - and part of the conversation.
Your support of Faulkner University is a critical part of ensuring the continuation of educating young men and women who will be future leaders in their areas of influence.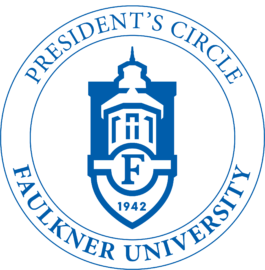 For more information, please contact the Advancement office at (334)  386-7257.
To Join The President's Circle Today, please complete the following information: