Library Catalog Databases Interlibrary Loan Journal Finder Book Renewal Form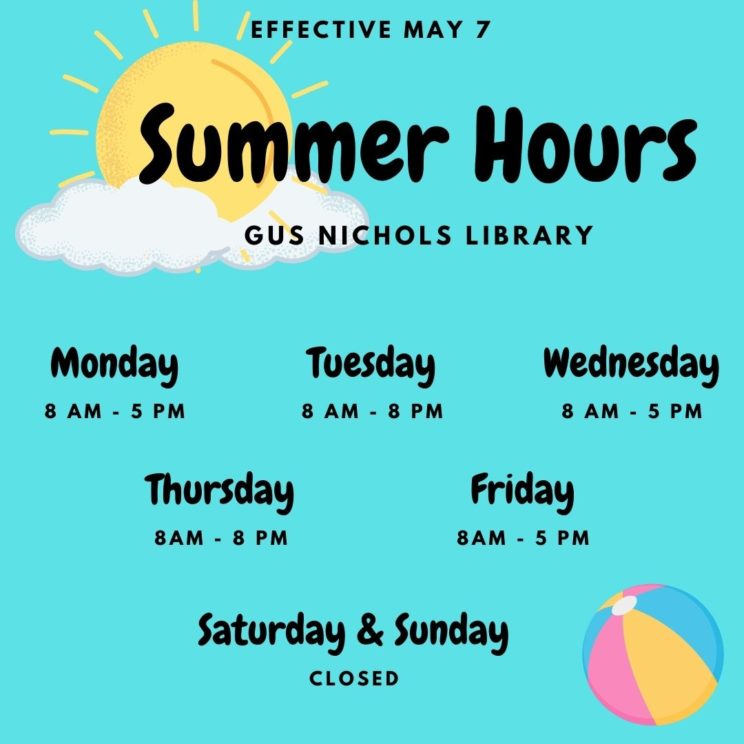 Remember, our databases and online resources are available 24 hours a day!
Good Luck on Your Finals and have a great Summer!!!
Have you seen our new Library Catalog? Check it out…you will notice that it looks a lot like some of the databases that you are used to searching!!! 
You can use the search box to find information by keyword, title, or author you can also do an advanced search and search for ISBN, ISSN, or journal title as well as use more than one search box along with Boolean searching (AND, OR, and NOT) in order to narrow down or better meet your search needs. After performing the search the list of results or hits will appear and you can use the left side of the screen to narrow down your search by Peer reviewed sources, material type (ex. books, magazines, academic journals), subject, publisher, or database (ex. Academic Search Premier, Gale Academic OneFile). You don't have to search the catalog first and then go to the databases page and choose databases from there to search. This is one big search, all you have to do is put a search term in and it will provide a list of everything that we have access to related to your search. If you only want items in the catalog (books, ebooks, some journals) then type in your search and scroll down to "Catalog Only" on the right side of the screen below "Full Text" and "Peer Review" and then press search. After you perform this search, if you want to search for everything including databases, then you can click on the "x" next to "Catalog Only" below the "Limiters" on the left side of the screen and it will include everything we have access to.
Play with the search and if you have any questions please let us know.
HOW DO I LOG IN TO THE DATABASES OR LOG IN TO ACCESS THE E-BOOKS?
To log in to our online resources, all you need is your Faulkner student ID# and email password – the same password you use to log in to MyFaulkner. (THIS IS DIFFERENT FROM YOUR Canvas LOGIN)
Now all you need to do is choose a database and begin researching…Not sure where to go from there, we can help with that, too. Just let us know. If you have any difficulties logging in or if you have any questions in your search for information please feel free to fill out this Ask-A-Librarian form or call us at 386-7207.
Not sure what your Faulkner email password is or you can't remember your password? You can reset it…
Go to The Footer on the bottom of the screen, click on MyFaulkner.
Click on "forgot your password"
Fill out the form to reset your password.
---
Check out these resources that are available to you as Faulkner Students
Are  you looking for a specific journal article or are you wanting to search within a specific journal but you are not sure if the library holds that journal? Then you can use the Journal Finder link to help you locate all of the databases that include that journal. All you need is the journal title.
---
Other Services Available…
Interlibrary Loan
Need a book that is already checked out or an article that we do not have access to? Fill out the Interlibrary Loan (ILL) form and we can try to find it at another library and have it sent here for you to use. Another good reason to start researching early.
---
Consortium Privileges
As Faulkner students (If you can get to campus), if we do not have a book that you need or if our copy is checked out but you find that Alabama State University, Auburn University Montgomery, Huntingdon College, or Troy University Montgomery Campus has it, then you can see us at the front desk in the library and we can give you a sticker and the needed information.
What will I need?
A current Faulkner ID
A current Faulkner library account
If you have any difficulties logging in or if you have any questions feel free to fill out this Ask-A-Librarian form or call us at 386-7207.