The University Counseling Center, located on the second floor of the Harris-Parker Bible building on the Montgomery Campus, provides confidential counseling services for personal, emotional, social, and mental health concerns students may face. The University Counseling Center is a service for current Faulkner students. Counseling is available by appointment. Referrals will be made to community mental health providers when the needs of the student cannot be met by the University Counseling Center. (Note: All fees associated with community providers or services are the sole responsibility of the student). The University Counseling Center employs four Masters level counselors for students – see contact information below.
Counseling Center Resources
The University Counseling Center has joined Ulifeline to provide students access to online resources. Ulifeline allows students to:
Complete a self-evaluation tool that identifies common mental health issues
Learn more about mental health issues and the warning signs of emotional distress and suicide
Access University Counseling Center information, emergency contact information and other resources.
The University Counseling Center provides counseling from a Christian foundation and perspective within a confidential and caring environment. The counselors provide services consistent with professional standards. The counselors provide counseling for a wide range of issues, including:
Personal Issues: Individual concerns, such as relationship issues, anxiety, and depression
Academic Skills: Time management, study skills, test-taking, and test anxiety
Alcohol and Drug Education: Learning more about alcohol and other drugs, screening and referral for treatment if needed
The counselors maintain confidentiality in accordance with standards, regulations and laws mandated by the State of Alabama and the Federal government such as HIPAA, 42 USC 290dd-3, 42 USC 290ee-3, and mandate disclosure in child abuse cases. The counselors will explain the privileges of confidentiality when a student initiates service.

Eagles Care is a convenient way for Faulkner University students and employees to receive 24/7, no-cost Medical, TalkNow and Scheduled Counseling for common conditions that can be safely and accurately diagnosed and treated online. All you need is an internet connection. For more information click here.
Printable Worksheets:
Please reach out to the Counseling Center for more information or any questions you may have. 
Mental Health Resources
General Mental Health Topics and Resources:
National Suicide Prevention Lifeline http://suicidepreventionlifeline.org
America's Mental Health Channel www.healthyplace.com
Mental Health Resource http://www.drugrehab.com/co-occurring-disorder/students-mental-health/
National Alliance on Mental Health www.nami.org
Anxiety www.anxietycoach.com
Eating Disorders www.nationaleatingdisorders.org
Self-Assessments www.humanetrics.com
Alcohol Resource https://alcoholaddictioncenter.org/alcoholism-resources/
Alcohol Drug Resource: http://www.impactinc.org/impact-alcohol-drug-abuse/concerned-about-yourself-or-a-loved-one/online-alcohol-screen-1/
Mental Health Screening Tool
Behavioral health – which includes mental health, substance use, and more – is a key part of your overall well-being. Brief screenings are the quickest way to determine if you or someone you care about should connect with a behavioral health professional. Think of these as a checkup from your neck up. This program is completely anonymous and confidential, and immediately following the brief questionnaire you will see your results, recommendations, and key resources. https://screening.mentalhealthscreening.org/faulkner
Community Resources:
Montgomery:
Alcoholics Anonymous – 334-264-4122
Domestic Violence – 334-263-0218
Montgomery Area Mental Health Authority – 334-213-1494
Narcotics Anonymous – 334-213-1847
Rape/Sexual Assault – 334-213-1227
Suicide Hotline – 1-800-784-2433
Birmingham:Family Guidance Centerwww.familyguidancecenter.org
205-945-6000
Huntsville:Family Service Centerwww.fsc-hsv.org
256-551-1610
Mobile:Lifelines Counseling Serviceswww.lifelinesmobile.org
251-602-0909
Disclaimer: Links to external websites should not be construed as an endorsement of Faulkner University, but merely provided for your information.
How to make an appointment
Schedule an appointment:Email counselingcenter@faulkner.edu to schedule an appointment.Location:The Counseling Center is located upstairs in the Harris-Parker Bible building. Hours:Monday-Friday 8am-5pmAfter Hours or Emergency:
Campus Police: 334-239-5496
ULifeline 24/7 Services: Text "START" to 741-741 or call 1-800-273-TALK (8255)
National Suicide Prevention Lifeline: 1-800-273-8255
Call 911
Our Counselors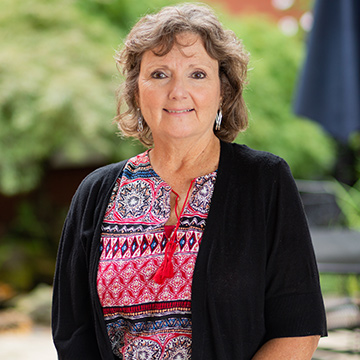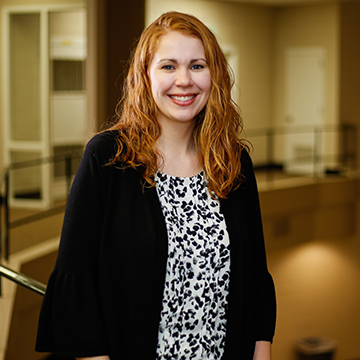 Director of Counseling Center