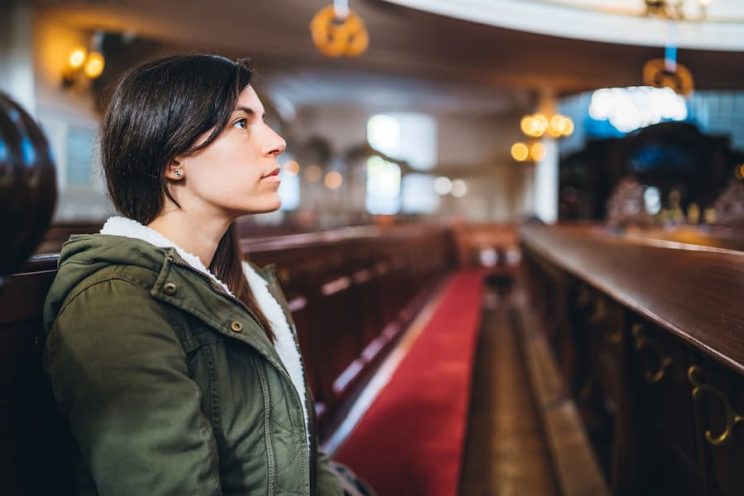 Since 1942, Faulkner University has been providing faith-based higher education for traditional and non-traditional students from our four Alabama campuses in Montgomery, Birmingham, Mobile, and Huntsville. By pursuing an online Master of Arts in Christian Ministry degree at Faulkner University, you will have all the tools, knowledge, and hands-on experience needed to serve as an effective church leader – at home or abroad.
M.A. in Christian Ministry Degree Program Overview
The Master of Arts in Christian Ministry degree is an entry-level master's degree program that allows students to gain the biblical knowledge and real-world ministry experience needed for a successful career in evangelism. An excellent steppingstone to higher-level positions, a Master of Arts in Christian Ministry is often a required credential if you wish to pursue a doctoral degree in the evangelical field or serve in a specialized position within a church or outreach program.
The Master of Arts in Christian Ministry degree program is a 36-hour program, consisting of an 18-hour core with strong biblical emphasis, 15 hours of electives, and a three-hour practicum. During your practicum, you will gain invaluable experience practicing ministry in the field under the supervision of an experienced professor. For full course information, view the complete degree plan.
A Convenient and Affordable Graduate Education
Focus on what matters most to you while you get your degree. Our Master of Arts in Christian Ministry degree program is offered 100% online, enabling you to complete your course work when and where you want. Keep your job, spend time with family, and remain an active member of your congregation all while you earn a degree and build the skills necessary to be an effective church leader.
At Faulkner University, one of our top priorities is providing educational experiences and formats that fit the lifestyles of our diverse student body. That is why our curriculum is designed to be flexible, affordable, and accessible from anywhere. With over 60 on-campus degree programs and over 20 online degree programs, you are sure to find an area of study that fuels your spiritual growth.
An Experience That Makes Faulkner University Different
If you are looking for an advanced credential that prepares you to serve in a church leadership position, our online Master of Arts in Christian Ministry degree program is a worthwhile option to consider. By completing the degree program, you will gain the biblical knowledge and real-world experience needed to foster an environment of spiritual growth within your church community.
If you are interested in pursuing your Master of Arts in Christian Ministry at Faulkner University, apply today and submit an official transcript request form so we can obtain and validate your academic records from any previously attended schools. You should also review our admission requirements and tuition information to further explore whether this master's in Christian ministry program is right for you.
Apply Now
Submit a completed online application.
Complete and print the Official Transcript Request form and submit it to all previously attended schools with the appropriate fee.
Send all additional items via mail to:
Faulkner University
Attn: Graduate Enrollment
5345 Atlanta Hwy
Montgomery, AL 36109
Admission Requirements
Prospective students who wish to enroll in the Master of Arts in Christian Ministry program must meet the following admission requirements:
Completed graduate application
Minimum overall GPA of 3.0
A bachelor's degree from an accredited college or university; you must provide transcripts from all institutions attended.
Three letters of recommendation with specific comments regarding the applicant's academic work, professional experience and ability to successfully complete graduate study. At least one recommendation must be from a church leader.
A goals statement of at least 1000 words specifying personal goals and stating ways that the Master of Arts program at Faulkner University will contribute to those goals. Include in this goals statement: (1) background preparation for the degree; (2) basis for the choice of the KGST; (3) spiritual and academic goals; (4) impact of the degree sought on financiers and personal, employment, and family time. A student must obtain a score of 40 or above (out of 60 possible points) as partial qualification for admission.
A maximum of six semester hours can be transferred into the M.A. program from a regionally accredited institution. Transfer hours must be approved by the dean of biblical studies.
Tuition
Tuition and Fees
2021-2022 Financial Information
| | |
| --- | --- |
| Tuition | $555 per semester hour |
| General Fee | $300 per semester ($200 if 5 hours or less) |
| Online Course Fee | $70 per semester hour |
| Applicable Course Fees | see full tuition and fee schedule |