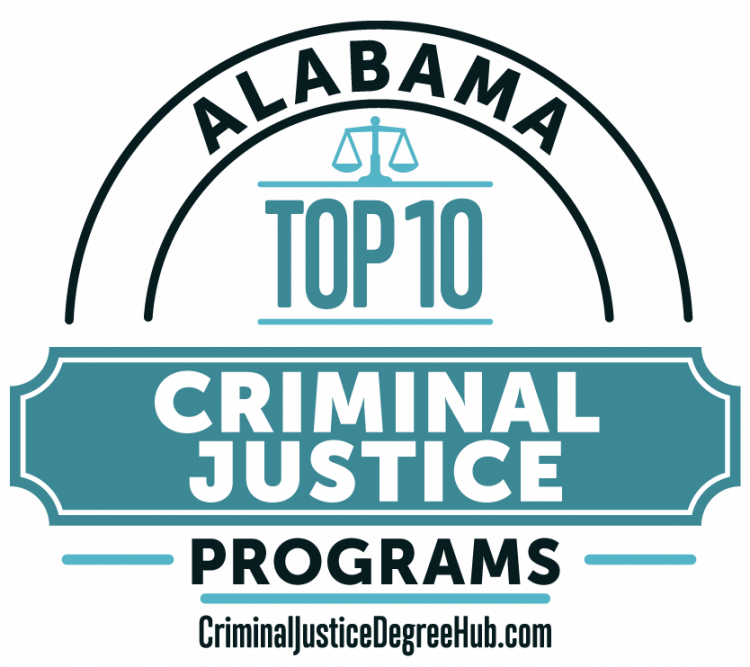 The criminal justice field offers a host of opportunities, and many jobs can be entered with an associate's or bachelor's degree. For those seeking to grow their career, however, an administration of justice master's degree can open new doors to success. If you're eager to gain a valuable educational credential and jumpstart your career, but aren't sure how to manage work, family, and school, Faulkner University can help. As a private, Christian liberal arts institution located in Montgomery, Alabama, we offer a fully online Master of Justice Administration program that allows you to earn a degree in just over one year.
How to Apply
Submit a completed online application.
Complete and print the Official Transcript Request  form and submit it to all previously attended schools with the appropriate fee.
Send all additional items via mail to:
Faulkner University
Attn: Graduate Enrollment
5345 Atlanta Hwy
Montgomery, AL 36109
---
Admission Requirements

Prospective students enrolling in the Master of Justice Administration program must meet the following admission requirements:
A bachelor's degree in any field from a regionally accredited institution. You must provide transcripts from all institutions attended.
A minimum overall GPA of 2.5 on a 4.0 scale and a minimum major GPA of 3.0 on a 4.0 scale.
If a student's undergraduate transcript contains a 2.5 overall GPA or better, and a 3.0 or better GPA in the student's major, no graduate entrance exam is required.
The MAT will only be required if the transcript contains less than the required 2.5/3.0 GPA.
For students who have less than the 2.5/3.0 GPA minimum, the following formula will be used to determine admissions to the program: (Overall GPA * 330) + MAT score must = 1,250 or above
Three letters of recommendation with specific comments regarding the applicant's academic work, professional experience and ability to successfully complete graduate study. The letters are usually from the applicant's faculty members or supervisory personnel.
A letter of intent (300 word minimum) specifying the applicant's interest in the program plus the applicant's academic and professional background in preparation for graduate study.
A resume including education and work experience.
---
Tuition
Tuition and Fees
2023-2024 Financial Information
| | |
| --- | --- |
| Tuition | $555 per semester hour |
| General Fee | $350 per semester ($250 if 5 hours or less) |
| Online Course Fee | $75 per semester hour |
| Book Fee | $185 per year |
| Applicable Course Fees | see full tuition and fee schedule |
---
Online Criminal Justice Education with a Christian Focus
Online learning makes it easy to study on your terms while receiving the same high-caliber education Faulkner University provides every student at our Montgomery, Mobile, Birmingham, and Huntsville campuses. You'll enjoy all the flexibility of an online classroom with guidance from instructors who have extensive criminal justice and teaching experience. There's also no need for ample fieldwork before entering the program. The broad experience of our instructors provides invaluable perspective as students connect theoretical concepts with real-world application, preparing them for work in:
State law enforcement agencies
Federal law enforcement agencies
Corrections
Management positions in criminal justice organizations
Students also benefit from an educational approach that is grounded in our strong Christian values. With a clear ethical framework based in core values, you'll be well-prepared to serve your community and execute the duties of your job with fairness, compassion, and expertise.
A More Flexible Way to Earn Your Administration of Justice Master's Degree
The Master of Justice Administration program is fully conducted online to help students balancing work, family, and community obligations to attain a higher education. Comprising 10 courses that span five weeks each, the program allows participants to complete their degree in 14 months. Each new class of students will complete the program together as a unit, supporting more engaging discussions and building relationships that can aid in networking and professional development throughout their careers.
Program courses include:
Semester 1
JA 5302 Research and Writing
JA 5303 Organizational Development
JA 5304 Managing Human Resources in Criminal Justice
JA 5320 Law and Justice
Semester 2
JA 5350 Corrections in Modern Society
JA 5360 Courts
JA 5370 Ethics
Semester 3
JA 5301 Problem Oriented Policing
JA 5305 Public Policy
JA 5306 Strategic Communication Practices
The program offers year-round enrollment with regular rotations every six weeks. Courses are taken individually to ensure full immersion in the subject matter, and students should expect to spend approximately 12-15 hours each week on coursework.
Please review our course requirements for more information about individual classes and the program's structure.
Master of Justice Administration Online Program Requirements
The Master of Justice Administration online program accepts students who have previously completed a bachelor's degree at a regionally accredited institution. Potential students must also submit a resume, letter of intent, and three letters of recommendation.
Up to six hours of transfer credits from a comparable program may be allowed.
Take Your Criminal Justice Career Further with a Master of Justice Administration
If you're self-motivated, passionate about justice administration, and ready to expand your career options, the Master of Justice Administration online program is the right choice for you. Faulkner University's administration of justice Master's degree is ranked 19th in the nation among online programs, ensuring you'll receive the highest quality education in a flexible format that's ideal for your busy life. Apply online at no cost to get started right away, or contact us to request more information.