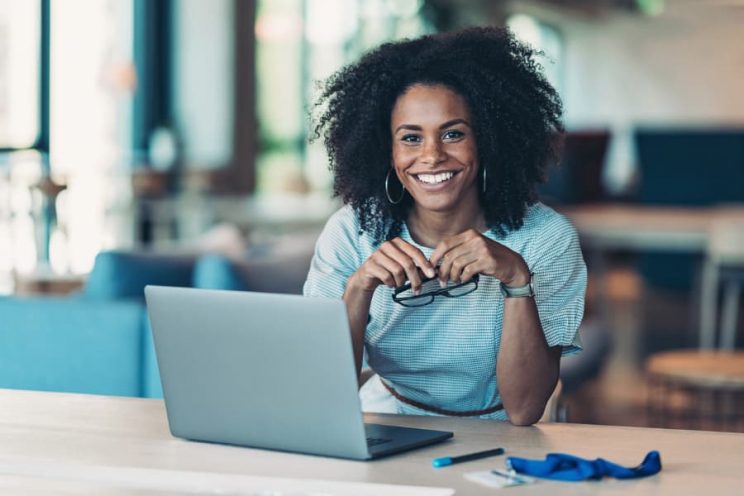 In a world where we use our computers and smartphones every day, a computer science associate degree can lead to a rewarding career in an ever-evolving field. Faulkner University in Alabama teaches students in our online associate of science (A.S.) degree program how to solve problems related to software, databases, networks, and programming. They also benefit from a well-rounded, faith-based education with an emphasis on Christian values.
About the Curriculum
Students in this program are introduced to the foundations of computer information science (CIS) by the highly qualified professors at Faulkner University. For graduation, 63 credit hours are required. After earning their associate degree, students who desire to continue their studies can transfer to our computer science bachelor's degree program. The courses required for the associate degree program include:
Core Curriculum (42 hours)
Christian Literacy: 12 hours

Biblical Worldview I: 3 hours
Biblical Worldview II: 3 hours
Understanding Biblical Literature: 3 hours
Christian Ethics: 3 hours

Cultural Heritage Literacy: 9 hours

Western Tradition I: 3 hours
Western Tradition II: 3 hours
American Cultural Heritage: 3 hours

Mathematical and Scientific Literacy: 6 hours

Mathematics (choose MH 1340 or MH 1338): 3 hours
Natural or Physical Science: 3 hours

Information and Communication Literacy: 9 hours

English Composition I: 3 hours
English Composition II: 3 hours
Survey of English Literature I, or Survey of American Literature I, or Survey of American Literature II: 3 hours

Personal and Social Literacy: 6 hours

Lifetime Fitness: 3 hours
Computers, Ethics, and Society: 3 hours

Professional Literacy: 18 hours

Introduction to Computer and Information Science: 3 hours
Computer Programming I: 3 hours
Computer Programming 2: 3 hours
Introduction to Database Concepts: 3 hours
Introduction to Requirements Analysis and Software Design: 3 hours
Introduction to Visual Programming: 3 hours

General Electives: 3 hours
Online Learning at Faulkner University
Students who want flexibility as they start their college career in computer science can choose an online associate program. Materials and lectures are delivered electronically, so students aren't tied to a daily schedule. Family obligations and work schedules can be maintained while enrolled in our program. Online programs at Faulkner University are offered both part- and full-time. Students in online programs receive the same support and faith-based programming as traditional students, providing the full Faulkner University educational experience.
Our graduates work in environments where computerized applications are developed, networked, and maintained. Joining businesses, institutions, organizations, and nonprofits with a variety of job titles, students can work toward a variety of positions, such as:
Junior software developer
Computer support specialist
Computer programmer
Web developer
With the flexibility of studying from the comfort of your home, Faulkner University makes earning a degree easier for students interested in advancing their knowledge and level of education.
Earn Your Associate Degree in Computer Science
Our computer science associate degree program is an excellent choice for students who want to work in a dynamic technological field. Based in Montgomery, AL, Faulkner University also has campuses in Mobile, Birmingham, and Huntsville. Learn more about this program or apply online today.
Apply Now
Must be a high school graduate with a regular or advanced diploma or have a GED certificate
If out of high school for less than five years, ACT (minimum 18 composite) or SAT (minimum 970) scores are required. ACT or SAT scores are not required for anyone having graduated high school more than five years ago.
ACT or SAT scores are not required for transfer applicants with a minimum of 24 transferable hours from a regionally accredited college or university.
Admission Requirements
Prospective students wishing to enroll in an associate degree program must be a qualified high school graduate who has completed a high school curriculum and received a regular high school diploma, or has a General Education Development (GED) Certificate. Applicants out of high school for more than five years are not required to provide ACT or SAT scores. If out of high school for less than five years, a minimum ACT score of 18 or SAT score of 1290 is required for admission. Applicants who do not satisfy these requirements can apply for conditional admission. You must forward official transcripts from all schools previously attended.
Tuition
2023-2024 Financial Information
| | |
| --- | --- |
| TUITION |   |
| Adult – Montgomery Campus | $325 per semester hour |
| Adult/AA – Birmingham Extension Center | $310 per semester hour |
| Adult/AA – Huntsville Extension Center | $155 per semester hour |
| Adult/AA – Mobile Extension Center | $325 per semester hour |
| Military Qualified Students (60 hours or less) | $250 per semester hour |
| FEES |   |
| General Fee | $350 per semester ($250 if 11 hours or less) |
| Online Course Fee | $75 per semester hour |
| Applicable Course Fees |  see full tuition and fee schedule |
If enrolling as a traditional student, please see the full tuition and fee schedule for applicable rates.