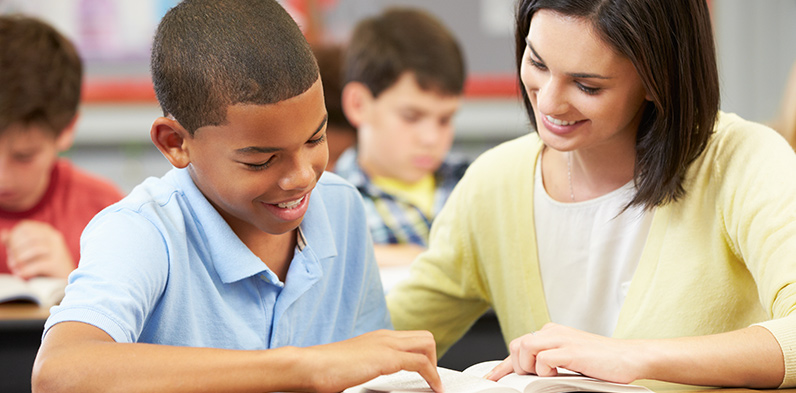 Working with elementary school students presents unique rewards and challenges, and teachers need a strong educational foundation to deliver the best instruction possible. If you're ready to take your teaching career to the next level, Faulkner University offers an online Master of Education in Elementary Education that makes it easy to earn a master's degree without attending in-person classes. A private, Christian institution located in Montgomery, Alabama, Faulkner University provides the training required to explore new opportunities and achieve excellent results in the classroom.
An Advanced Online Education Degree with Strong Values
Whether you're seeking to improve your career prospects or shift your area of specialization toward elementary school teaching, the online Master of Education in Elementary Education program allows you to work with experienced instructors in a virtual setting. The program also includes field and clinical work for a hands-on approach that yields a well-rounded learning experience. Completing the program allows students to:
Build skills and competencies beyond the Class B level
Earn a Class A educational specialist degree
Receive advanced pay
In addition to a strong foundation in teaching methods, assessments, and more, program participants will develop professional ethics guided by Faulkner University's Christian principles. Grounded in our most important values, this framework guides graduates in the classroom and throughout their professional careers.
Flexible Options for Your Master of Education in Elementary Education Degree
The Master of Education in Elementary Education includes 30 credit hours, with 12 hours across four core courses and 18 hours of content-specific courses. Students must also complete community-based, service-oriented field experiences with P-12 students as an essential component of their degree. Doing so provides the real-world experience needed to support online instruction and lead to success in the classroom.
Program courses include:
Core Curriculum
FED 6349 Differentiated Instruction for Diverse Learners or FED 6342 Multicultural Education
FED 6322 Curriculum Design and Instructional Methods
FED 6330 Assessment for Teaching and Learning
FED 6000 Orientation to Teacher Education
FED 6301 Ethics for Educators
Elementary Education
EED 6326 Reading Skills and Comprehension
EED 6332 Teaching Elementary Language Arts
EED 6336 Teaching Elementary Social Studies
EED 6341 Teaching Elementary Mathematics
EED 6368 Teaching Elementary Science
EED 6380 Action Research
Please review our degree plan for additional details about courses and the program's structure.
Master of Education in Elementary Education Online Program Requirements
All students seeking enrollment in the Master of Education in Elementary Education online program must meet specific requirements. These include, but are not limited to:
Bachelor's degree from a regionally accredited institution
Current Alabama Class B teaching license for elementary education K-6
References
A personal statement
Further requirements apply.
Successful completion of the program and a satisfactory score on the Alabama Educator Certification Testing Program (AECTP) will qualify graduates for certification by the state of Alabama. To achieve certification, program participants must meet all ALSDE teacher certification requirements.
Earn Your Master of Education in Elementary Education Degree Online
At Faulkner University, faculty and staff are committed to helping self-motivated adult students take the next step on their path to success. The Master of Education in Elementary Education provides the highest standard for graduate education with the flexibility you need to manage work, school, and family. To get started, apply online at no cost or contact us today.
Apply Now
Submit a completed online application.
Complete and print the Official Transcript Request form and submit it to all previously attended schools with the appropriate fee.
Send all additional items via mail to:
Faulkner University
Attn: Graduate Enrollment
5345 Atlanta Hwy
Montgomery, AL 36109
Admission Requirements
Our online Master of Education degree fits your busy life to help you meet your biggest goals. All prospective students enrolling in the Master of Education program must meet the following admission requirements:​
No pre-admission testing with an undergraduate GPA of at least a 2.75

Completed application listing all institutions previously attended 

A bachelor's degree from a regionally accredited institution 

A current Alabama Class B in Elementary Ed K-6

Contact information for three references typically from the applicant's faculty members or supervisory personnel 

A goal statement with a minimum of 250 words specifying personal goals as a master teacher and how their influence will impact the lives of others 
Tuition
Tuition - $475  per semester hour