Strong leaders are always in demand in the world of business. If you see yourself taking charge and guiding a team to success, a master's in management can help advance your career and prepare you for the challenges of leadership. Finding time to make that dream a reality, however, is hard for working adult students. At Faulkner University, a private, Christian liberal arts institution located in Montgomery, Alabama, the Master of Science in Management online program helps students take their careers to the next level with foundational management theory, exciting new ideas, and real-world perspective in an accelerated, fully online program.
How to Apply
Submit a completed online application.
Complete and print the Official Transcript Request form and submit it to all previously attended schools with the appropriate fee.
Send all additional items via mail to:
Faulkner University
Attn: Graduate Enrollment
5345 Atlanta Hwy
Montgomery, AL 36109
---
Admission Requirements

Admission to the Master of Science in Management program requires that all applicants meet the following criteria:
Students must submit a completed graduate application.
Students are required to submit a resume including education and work experience.
Applicants must have a bachelor's degree from an institutionally accredited college or university with a minimum GPA of 2.5 on a 4.0 scale.
Official copies of all transcripts must be received prior to consideration for admission and must be sent from each college or university attended directly to Graduate Enrollment at Faulkner University. Hand-delivered copies, photocopies, and print-outs of grade reports are not acceptable.
NOTE: Previously taken graduate courses are not transferable.
---
Tuition

2023-2024 Financial Information
| | |
| --- | --- |
| Tuition | $545 per semester hour ($16,350 flat rate for 30 hrs.) |
| General Fee | $350 per semester ($250 if 11 hours or less) |
| Online Course Fee | $75 per semester hour |
| Book Fee | $185 per year |
| Applicable Course Fees | see full tuition and fee schedule |
Online Study with a Strong Ethical Framework
Faulkner University ensures all online students receive the same outstanding education provided to on-campus students at our Montgomery, Mobile, Birmingham, and Huntsville campuses. You'll enjoy the convenience of online learning and the expert insights of seasoned instructors who are equally skilled in teaching and business management. Through engaging discussions and coursework in an executive format, students explore:
Cutting-edge management theory
Real-world issues and applications
Teamwork and employee empowerment
Career development
Analytical thinking
Organizational behavior
Marketing
Legal concerns
Finance
Information systems
At the same time, business ethics take center stage. Faulkner University instructors present an ethical framework grounded in Christian values to prepare students for their future careers. This enables program graduates to view all professional interactions and decisions through the critical lens of their core values on the job and in the community.
A More Flexible Master's in Management Program
A fully online program, the Master of Science in Management degree may be completed in one calendar year, making it a great choice for busy professionals juggling work, family, and learning. The accelerated program consists of 10 online courses, each spanning five weeks for a total of 30 semester hours. Ten entry points are available throughout the year to accommodate your preferences.
Program courses include:
MSM 6320 Organizational Behavior
MSM 6321 Business Analytics
MSM 6322 Personnel/HR Management
MSM 6323 Marketing Perspectives for Management
MSM 6324 Employment Law for Management
MSM 6325 Financial Management
MSM 6326 Ethics for Business and Management
MSM 6327 Global Business Perspectives
MSM 6328 Management Information Systems
MSM 6329 Integrative Business Perspectives
Please see our course requirements for additional information.
Master of Science in Management Online Program Requirements
The Master of Science in Management online program is open to students who have completed a bachelor's degree from a regionally accredited college or university within specific GPA requirements. Additionally, all potential students must submit a résumé listing work and educational experience.
Please note that previously completed graduate coursework is not transferrable and all instructional hours must be completed at Faulkner University.
The Right Time for Your Master's in Management
Today's business infrastructure depends on capable management from individuals just like you. If you're ready to join the ranks of corporate management, the online Master of Science in Management is the first step toward reaching your goals. To get started, contact Faulkner University for more information or apply online today at no cost to you.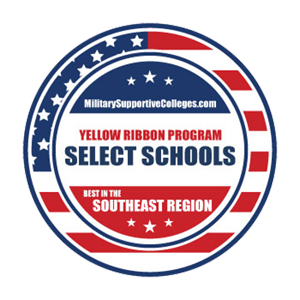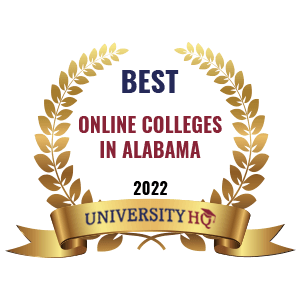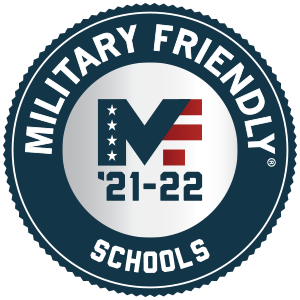 Graduate Enrollment Questions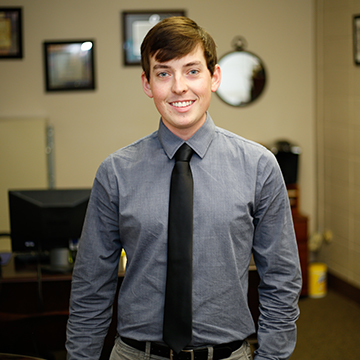 Director of Graduate & Adult Enrollment
Academic Inquiries - MSM Program