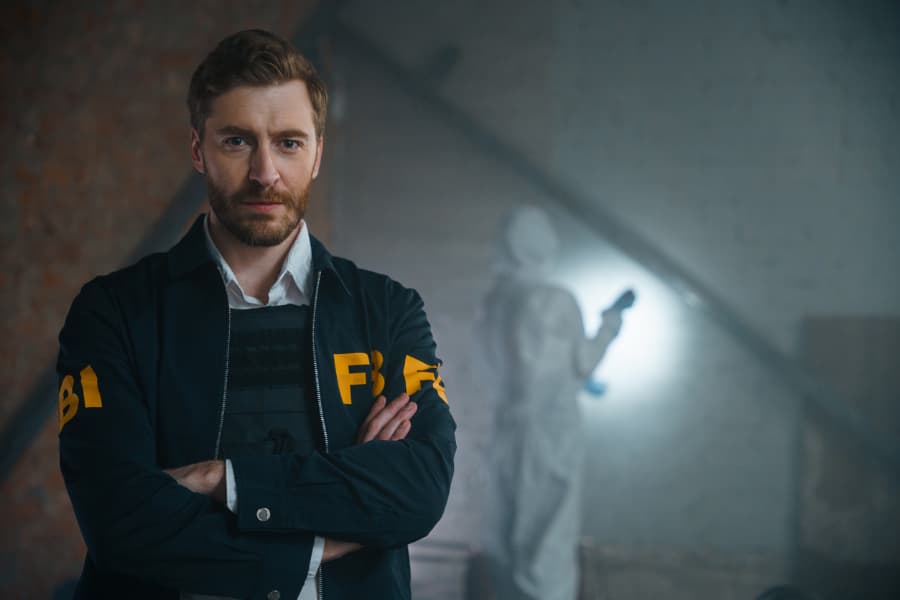 The Federal Bureau of Investigation (FBI) is a national security agency with diverse law enforcement and intelligence-gathering duties. It investigates crimes against national security, such as terrorism and other threats, and cooperates with other law enforcement agencies.
Pursuing a career as an FBI agent requires the right degree program, physical endurance, mental acuity, and strong logical skills due to the agency's broad scope of responsibilities. Faulkner University, a Christian liberal arts university based in Montgomery, Alabama, offers various degree programs like criminal justice that can help you become an FBI agent. Here, we outline what students interested in this career field need to do to become an FBI agent.
Requirements to Become an FBI Agent
Just like the Department of Homeland Security and other federal agencies, the FBI has specific requirements to become an agent that includes an arduous and competitive process. Regardless of your specialized field, to be an FBI agent in any capacity, you must meet the following requirements:
Be a U.S. citizen
Be 23 to 36 years old (special age waivers may apply to veterans)
Pass a drug test and extensive background check
File all federal, state, and local taxes
Maintain peak physical fitness and good health
Have a valid driver's license and at least six months of driving experience
Educational Requirements to Become an FBI Agent
The FBI requires applicants to have a bachelor's degree from an accredited university or college. Although there are no specific requirements for the type of degree you should have, certain majors are better suited to this job. Some of the best degrees for becoming an FBI agent include:
Criminal justice and law
Computer science and information technology (IT)
Finance science
International studies and foreign languages
Cybersecurity
While most people may consider working as special agents, the FBI offers other career opportunities as well. Choosing the right degree program is essential to starting your FBI career.
How a Criminal Justice Degree Can Help Launch Your FBI Career
The most common degree held by FBI agents is a Bachelor of Science in criminal justice. This degree provides an overview of your duties and how you will complete them. You will go over common field situations and the correct approach to respond to each one, which will prepare you for the responsibilities you will undertake once you become an agent.
You will learn about law enforcement and other relevant topics, like criminology, during your course studies. The lessons teach how to predict and respond to criminal behavior to minimize damage and loss of life. You will discover proven methods for investigating crimes and bringing perpetrators to justice.
As an FBI agent, you will encounter many unusual situations. Your education can provide a solid foundation but cannot cover every problem you may encounter in your career. The lessons you learn while studying criminal justice will help you prepare for future issues in a way that will give you the best chance of a favorable outcome. When you combine a criminal justice education with field experience, you will become an effective agent who knows how to handle the job well.
Other Useful Degrees
FBI agents can hold other degrees since this type of law enforcement employs various strategies, knowledge, and skills to apprehend criminals and protect the country from threats. With the proper application, almost any competitive degree can benefit a prospective FBI agent.
You can pursue the study of human behavior and the mind with degrees in forensic psychology, sociology, and law. These degrees can be helpful in investigations, court cases, and other contexts. The FBI looks for diverse skills and abilities and hires individuals with various degrees as long as they meet all other job requirements.
A master's degree in justice administration can also boost your FBI career.
Complete Your Studies and Apply for an FBI Internship
A bachelor's degree typically requires four years of full-time study. Some online accelerated programs are available, and you can forego breaks to complete your degree faster. Many programs will allow you to attend classes part-time if you need to move at a slower pace to accommodate work or other commitments. However, these will take longer than four years to complete.
Internships often count as a credit toward your degree. For undergraduates in their junior and senior years, the FBI offers a 10-week internship program. Graduate students can also apply for internships. Interns assist FBI agents in various roles, including analyzing crime data and supporting operations. These paid internships can be a direct path to becoming an FBI agent after graduation.
How Much Do FBI Agents Make?
Federal law enforcement is placed under the same category as police officers and sheriffs by the U.S. Bureau of Labor Statistics. The median annual pay for FBI agents in May 2021 was $93,970.
Start Your FBI Career at Faulkner University
Choosing the right university can help launch your FBI career by completing the right degree program. At Faulkner University, we offer various degree programs at our Montgomery and Hunstville campuses. Our online majors include a bachelor's degree in criminal justice while our Birmingham campus offers the degree on campus. Request more information to learn more about our degrees or apply today to start your career toward becoming an FBI agent.