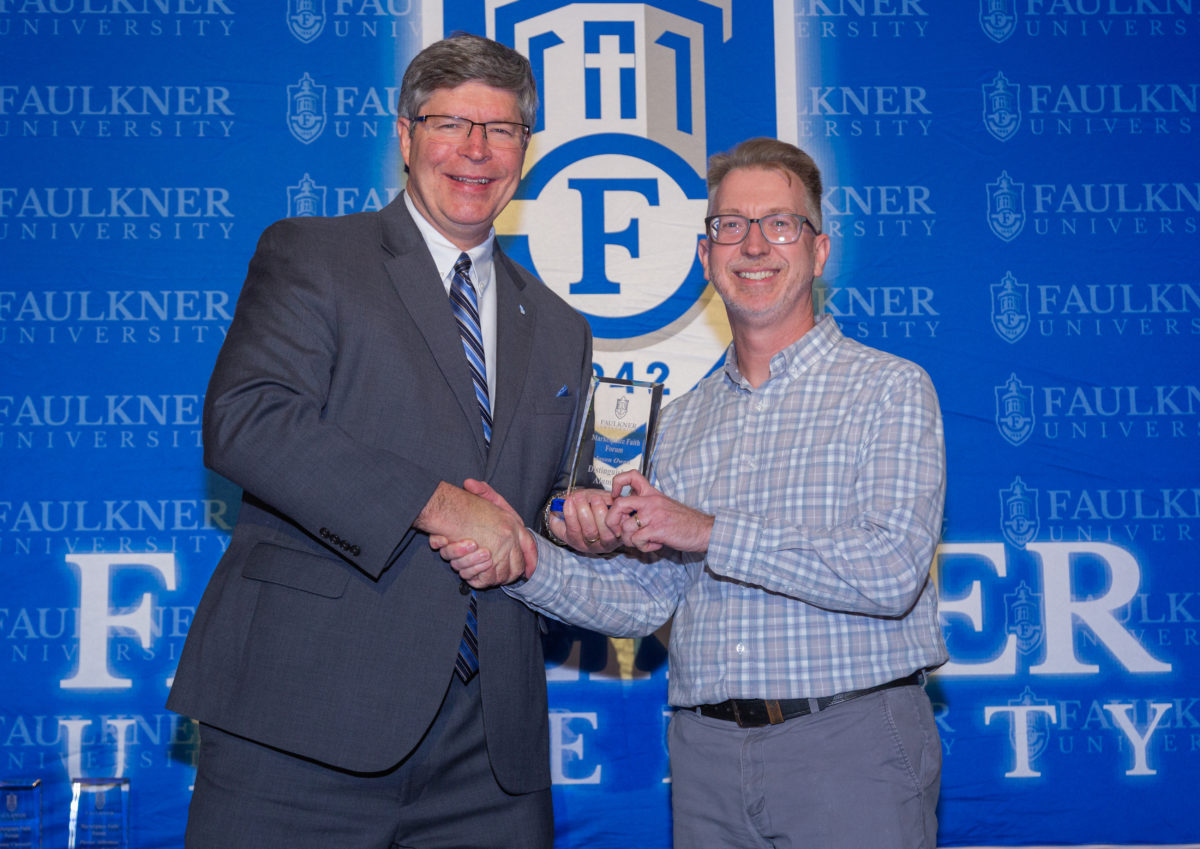 Jason Owen, the preaching minister for the Central Valley Church of Christ, planted the church six years ago for the purpose of making disciples in a growing area of Limestone county, Alabama. 

Owen was honored for his work in ministry at the Faulkner Marketplace Faith Friday Forums as the V.P. Black College of Biblical Studies' Distinguished Alumnus.

Graduating from Faulkner with a Bachelor of Science in Youth and Family Ministries, Owen also earned his Master's in Biblical Studies from Faulkner.

"My studies at Faulkner expanded my capacity for vision casting and managing ministry objectives. I was challenged and grew in my abilities to effectively communicate, to reach a diverse population, and provide compassionate pastoral care," Owen said. "The V.P Black School of Biblical Studies expanded my capacity to think critically which enabled a deeper walk  with Christ. The faculty spoke into my life and provided tools that have allowed me to grow in my ministry to God's children."

Owen's wife, Celia, is also a Faulkner graduate and graduated in 2005. Together, they have a daughter Eden, 7 and a son Jaden, 3. They live in Athens, Alabama.

With over 20 years of helping others grow in their relationships with God, Owen has experiences in campus ministry, hospital chaplaincy, church planting, and preaching ministry. He has also earned a Master's in Counseling from the University of North Alabama. Owen is a Licensed Professional Counselor and a Nationally Certified Counselor.
The V.P. Black College of Biblical Studies at Faulkner University is dedicated to conveying a Christian worldview to students of all majors, with the Bible at the center of our curriculum. Full-time underclassmen can expect to take two bible courses per year, while part-time student schedules require one for every fifteen enrolled hours, and transfer students will take at least one per semester. V.P. Black College of Biblical Studies is also home to Biblical studies degrees, including minors, undergraduate degrees, and graduate degrees.