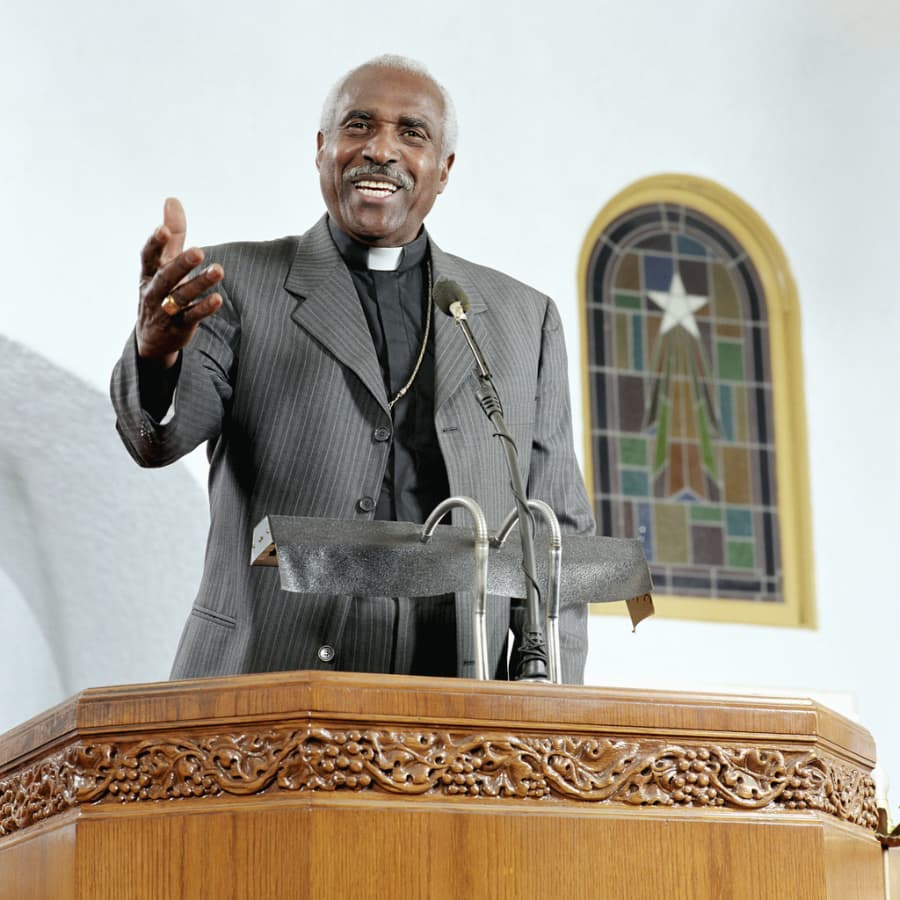 Being the minister of a church is a calling. You become responsible for the spiritual well-being of your flock, as well as guide them in good times and bad. For many members of your church, when things go wrong, the minister is the first person they call.
There's more to this job than just being a shoulder to lean on, though. Most churches now require that the minister have at least a bachelor's degree. Faulkner University in Montgomery, Alabama, offers several degree programs that allow you to start your journey to become a minister. Here, we explore the duties of ministers, what jobs they can do, and what degree options are available for them to pursue.
What Do Ministers Do?
That's the question with a thousand different answers. There are many aspects of being a minister that can't be summed up in a mere one- or two-sentence answer. This answer will also vary greatly depending on the denomination and church they work for.
Essentially, a minister is responsible for leading others to Christ through preaching and teaching, as well as helping them grow as Christians. They are often tasked with overseeing services. They work with church staff behind the scenes to organize events and act as a mentor to the congregation.
Ministers also work with groups during Bible study, counsel individuals and couples, and even act as a mentor to young ministers just entering the field.
Do You Need a Degree to Be a Minister?
It is possible to become ordained online and become a minister after filling out a few sheets of paper and submitting a payment. This is common for those who just wish to marry a friend or family member, but it isn't a route used by ministers who feel a calling to the field.
Plus, most churches now require their minister to have at least a bachelor's degree. While it's not always a requirement, it can help open more doors for you and add to your own personal growth.
What Types of Jobs Can You Do as a Minister?
Working in a church is probably the first thing that comes to mind when you decide to become a minister, but there are other places in the community you can work. Some of the biggest jobs a minister will do include presiding at funerals, baptisms, and weddings. Some other positions include:
Prison Ministry
Those who end up in prison are often forgotten by society at large, but they still need to hear about Christ. If you become a prison minister, you'll have the opportunity to work with those who need to hear about someone who loves them despite anything that has happened in their past.
Outreach Ministry
There are some who have never stepped into a church and heard the good news of Christ. This is where outreach ministry comes in. You'll go out into the community and teach others about Christ. This can be through charity work, holding Bible studies in nursing homes, or even going door to door.
Music Ministry
Music is an important part of worship. As a minister of music, or worship leader, you'll be responsible for selecting congregational songs, organizing special programs, and leading the chorus.
Types of Degrees Ministers Can Explore
There are several types of degrees a minister can choose to pursue. These can range from in-depth studies of the Bible to focusing on families.
Bachelor of Arts in Biblical Studies
A Bachelor of Arts in Biblical Studies is a great place to get started. This is the ideal degree for ministers who wish to earn their bachelor's degree or for anyone who has a desire to learn more about the Bible.
This program is offered online, which is perfect for anyone who works a full-time job and feels like they don't have time to go back to school. You simply jump online when you can.
Master of Arts in Biblical Studies
Once you've earned your bachelor's degree, you may feel the need to continue your educational journey by earning another degree. Our Master of Arts in Biblical Studies graduate degree program focuses on areas that include:
Introduction to Graduate Biblical Studies
Biblical Interpretation
Old Testament Theology
Advanced Introduction to the Old Testament
New Testament Theology
Advanced Introduction to the New Testament
Studies in Biblical Backgrounds
Master of Theology
If you're interested in getting your doctorate degree, then our Master of Theology is the perfect next step after getting your bachelor's degree. Classes in this program include:
Introduction to Graduate Biblical Studies
Biblical Scholarship and Christian Ministry
Advanced Studies in Biblical Hermeneutics (hermeneutics is the study of interpreting biblical texts)
Studies in Biblical Backgrounds or Intertestamental Literature (Jewish literature written in the intertestamental period, like the Apocrypha)
At least 3 courses in biblical books
Master of Arts in Family Life Ministry
If you feel a calling to work with families, then a Master of Arts in Family Life Ministry may be for you. It teaches prevention-based models and therapy-style intervention strategies to help those you mentor.
With this degree, you'll learn more about:
Family dynamics
Family life ministry
Marital and family strengths
Parent and character education
Personal and family finances
Counseling families in crisis
Family life cycle (diversity and complexity)
Pursue a Career in Ministry at Faulkner University
Faulkner University, located in Montgomery, Alabama, offers over 70 different degree programs for you to choose from. Many cover biblical studies, which allow students to dig deeper into the scriptures and grow their relationship with Christ. This can be especially advantageous for students who plan to pursue a career in ministry when they graduate. To explore your options, request more information today or apply now.