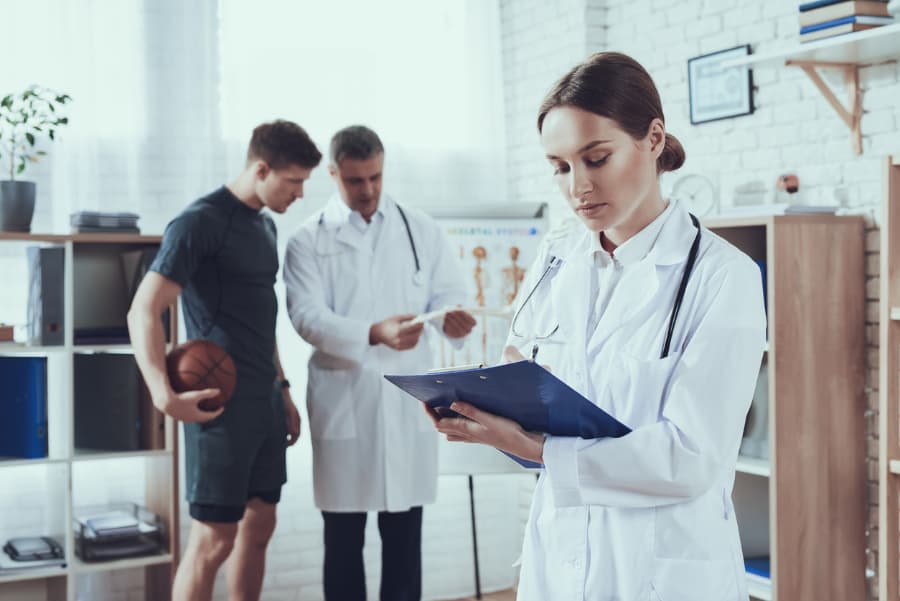 If you grew up with a love for competitive sports but don't want to compete full-time, you should consider the rewarding benefits of a career in sports psychology. At Faulkner University, based in Montgomery, Alabama, you can pursue a Bachelor of Science in Sports Psychology at one of our four campuses or online. Here, we explore how a career in sports psychology can be rewarding.
What is Sports Psychology?
Sports psychology is a branch of psychology that deals with the physical and psychological demands of playing sports. Athletes do not only suffer from physical injuries. They also are susceptible to certain mental health issues that affect their motivation and ability to perform. Sports psychologists help athletes and others in sports to address and work on their mental health.
Specialize in a Field You Are Passionate About
A degree in sports psychology is narrower than a degree in general psychology. The field allows you to specialize in different areas, such as:
Educational sports psychology, through which you educate teams and individuals using psychological skills training
Clinical sports psychology, which involves working with athletes who have mental health issues
Researching and measuring athletic performance
Youth sports
Coaching
Team consulting
Working with athletes who are recovering from injuries
Help Athletes Improve Their Game by Being a Mental Health Trainer
You don't have to play sports professionally to understand the mental strain that athletes put themselves under. Athletes of all ages and in all sports have unique mental health needs. They can suffer from mental health issues that are also common to non-athletes, such as anxiety, depression, and substance abuse, but there are certain issues that crop up due to their participation in sports. These may include burnout, self-esteem problems, losing their identity outside of sports, teamwork issues, and lack of motivation. Furthermore, sports psychologists learn about the connections between personality and performance. When properly applied, this knowledge can help athletes achieve their goals and perform well under pressure.
Travel with Your Patients
If you are a sports psychologist working for a specific team, one advantage is that you often get to travel with them to their various games. Sports psychologists usually work in offices, but they can also work on the sidelines, in a hotel room, or in a locker room. Taking care of a team's mental health is a challenging job, but it can also be exciting and take you around the world.
Work with Well-Known Athletes or Young Athletes Who Have Potential
With some luck, you may be able to work with a well-known athletic team and get to know famous athletes. This is within the realm of possibility when you get a degree in sports psychology. Not everyone works with Olympic athletes or national sports stars, though. Some sports psychologists prefer working with student-athletes, many of whom have amazing potential and abilities. One career choice available to you is a high school athletic counselor. Sports psychologists often make great coaches, too.
Help Your Country by Working in the Military
The U.S. Army is a leading employer of sports psychologists. When working in the military, you have the opportunity to work with soldiers and their families to help them cope with the realities of military life, war, and the after-effects of active duty and combat. While we don't classify war as a sport, the athletic principles that go into playing on an athletic team are similar to those that go into serving in the military. Sport psychologists are also helpful for treating military veterans in a counseling environment.
Start Your Career in Sports Psychology with Faulkner University
Working as a sports psychologist at a university can mean earning $60,000-$80,000 a year, according to the APA. Sports psychology is a growing field with great opportunities now and in the future. If athletics is something you have always loved, but you know you can't compete on a professional level, stay in the game by becoming a sports psychologist. At Faulkner University in Montgomery, Alabama, we offer a Bachelor of Science in Sports Psychology degree at our four campuses as well as online. Request more information today and apply now.