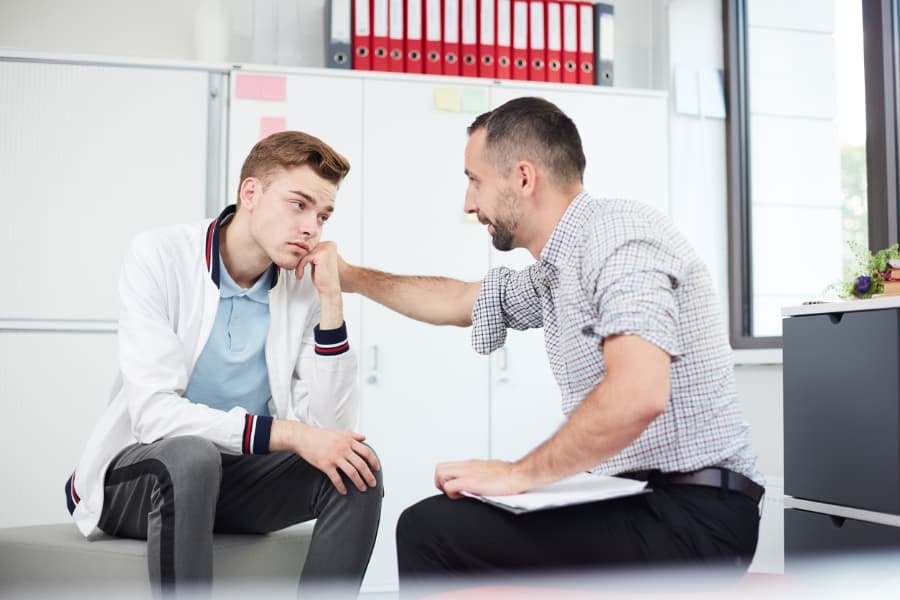 A degree in sports psychology is a great way for many people to embark on an exciting, highly rewarding career. Working as a sports psychologist can offer several advantages, including a chance to help athletes work to their highest possible potential. Just what does a sports psychologist do, and where can you use a degree in sports psychology? Check out these exciting employment opportunities after you pursue a degree in sports psychology at Faulkner University in Montgomery, AL.
What Does a Sports Psychologist Do?
Sports psychologists work with athletes to help enhance their overall performance through a strong focus on the mental side of the game. Sports psychologists may work with a variety of challenges that athletes may face every day, including:
Visualization
Stress management
Lifestyle management
Teamwork
Motivation
Sports psychologists can offer the key to getting athletes back on the field after an injury or unexpected challenge, or to helping top athletes take their performance to the next level. They may study athletes both during their events and games and during practices to get a better feel for how the brain of the athlete may function under stress, identify any challenges that may be standing in the athlete's way, and help them prepare for higher overall levels of performance.
Where Can Sports Psychologists Work?
Sports psychologists may seek employment in a variety of places. 
Teams or Individual Athletes
Many teams employ sports psychologists as a vital part of the team. Some sports psychologists work directly as team coaches, while others may work as sports psychologists employed by the team.
Some sports psychologists may choose, rather than working with a larger team, to work with individual athletes. Athletes such as gymnasts, skaters, or dancers, for example, may need an individual coach, not a coach who focuses on the entire team. Some sports psychologists may choose to take on those one-on-one coaching roles that allow them to focus on a single athlete or group of athletes.
Sports Psychology or Psychology Offices
In some cases, sports psychologists may work directly in a psychology office. Athletes may need to come to a sports psychologist when they start to identify mental issues that may be impacting their overall performance. They may also want to come in when they have a big event coming up, when they're considering a life change or a change in their training, or when they find themselves struggling to overcome an event that may have taken place on the field. Working directly with a sports psychologist can help many athletes overcome the challenges they face so they can go on to more exemplary roles in their chosen fields.
Sports psychologists may choose to practice sports psychology alone, including an entire practice dedicated to the art, or they may choose to practice as part of a larger group.
Schools
Sports psychologists may choose to work in a school environment. In some cases, that may mean working at a college or university level. College athletes often face unique pressures and challenges since they often must maintain a stringent academic load along with their sports performance. Sports psychologists may work for the college or university to provide support to those athletes and to others who may come through their doors. Sports psychologists may also choose to take on a role in elementary, middle, or high school, working with students and student-athletes to help them reach their full potential.
Rehabilitation Centers
Serious injuries can prove devastating to the career of many athletes. By working with an experienced team of rehabilitation specialists, however, many of them are able to get back in the game and even go on to achieve more than they previously thought possible. To achieve those new heights, however, many athletes need to work with a sports psychologist to help overcome any fears related to the injury or to push past some of the mental obstacles that may prevent them from achieving success. Many sports psychologists will work directly with those rehabilitation centers, providing the counseling and guidance those athletes need.
Universities
Many people who specialize in sports psychology, particularly after practicing for a few years, will decide that they want to share their knowledge and experience with others. They may go on to work as a professor in a college or university, sharing that key knowledge with students who may come behind them.
Are You Ready to Start Your Education to Become a Sports Psychologist?
Becoming a sports psychologist can be an intensive process, but it is well worth the effort you'll put in. Apply now to Faulkner University in Montgomery, AL, to see if you're a fit for our sports psychology program, or request more information to learn more about our programs. We also have campuses in Birmingham, Huntsville, and Mobile, AL.