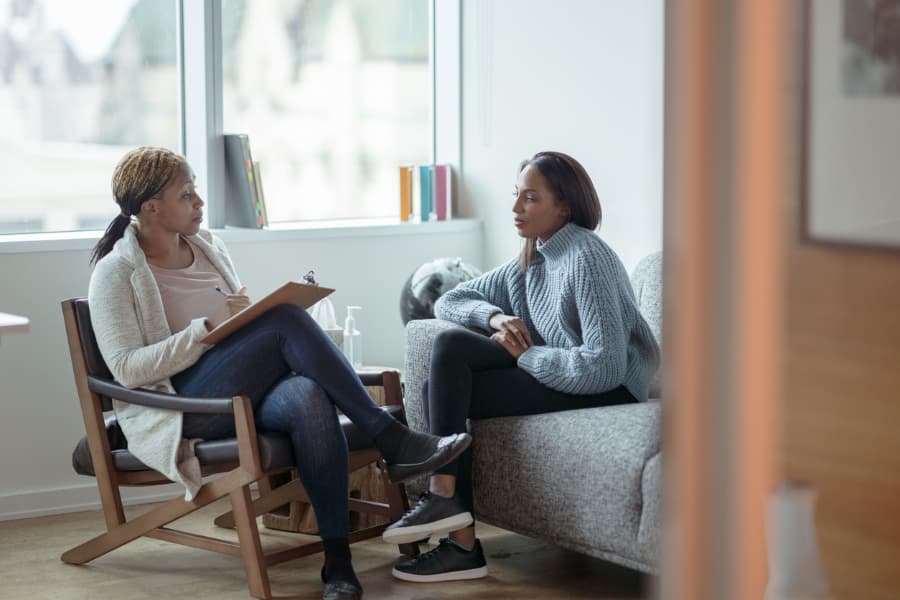 Helping others with their mental health can be an extremely rewarding career. There are a wide variety of routes you can take, such as becoming a counselor or a clinical psychologist. On the surface, those roles may seem remarkably similar, but there are a few key differences that will determine the type of degree you'll need, as well as your salary.
Here at Faulkner University in Montgomery, AL, we offer seven undergraduate psychology degrees based in Christianity, and our counselors can help you decide which is the best course for you.
What is Clinical Psychology?
According to the American Psychological Association, "Clinical psychology is the psychological specialty that provides continuing and comprehensive mental and behavioral health care for individuals, couples, families, and groups; consultation to agencies and communities; training, education and supervision; and research-based practice."
What Does a Clinical Psychologist Do?
You'll mostly work with clients to provide individualized care based on their unique and specific needs. To do this, you'll need to:
Identify the client's emotional, mental, or behavioral issues
Perform assessments to track how treatment is progressing
Use analysis and assessments to diagnose various conditions
Educate family members
Create treatment plans for specific individuals
Oversee the client's progress, and adjust as needed
Where Can Clinical Psychologists Practice?
If you have a doctorate degree in clinical psychology, you can work in a wide range of areas. While you can own your own practice, there are other places you can seek employment. These include, but aren't limited to:
Addiction treatment centers
Military health facility
Elementary and secondary school
Testing services provider
Private practice
Hospital
Corrections facility
Research clinic
Local government
Law firm
Medical school
Whom Can a Clinical Psychologist treat?
This will largely depend on where you choose to work, as clinical psychologists work with everyone. Whether they are single, married, in school, fresh from the military, or you're seeing a couple or a large group, there are no limits.
Does a Clinical Psychologist Need a Bachelor's Degree?
To become a licensed clinical psychologist, you'll need your doctorate degree, but getting your bachelor's degree is the first major step in this process. Next comes your master's degree, followed by your doctorate. You'll also need to fulfill a specific number of clinical hours and apply for state licensure.
How Much Can I Make as a Clinical Psychologist?
The median salary for clinical psychologists is around $118,000 per year, according to Indeed.
What is Counseling?
According to Indeed, "A counselor, or mental health counselor, works with patients to help them overcome and manage different mental and emotional challenges. Their duties include meeting with patients to listen to their problems, diagnosing their mental or emotional disorder, and building treatment plans and coping strategies for the patient to follow."
What Does a Counselor Do?
There are several job tasks you'll have as a counselor. These can include, but aren't limited to:
Performing initial evaluations
Educating staff and clients on how to cope with stress and trauma, as well as using coping mechanisms
Provide resources
Monitor the progress of clients
Work with healthcare providers, community outreach programs, and social and medical agencies to ensure that everyone is on the same page
Where Can Counselors Practice?
There are several areas you can work if you have a degree in counseling. These include:
Hospitals
Healthcare facilities
Rehabilitation facilities
High schools
Whom Can Counselors Work With?
Counselors can work with a wide range of clients. This will be specific to where you work.
Do Counselors Need a Bachelor's Degree?
To become a counselor, you'll need a bachelor's degree in psychology, counseling, or social work. You'll also need to obtain a National Certified Counselor certification.
If you wish to continue with your education, then the counseling degree can be used for your master's and doctorate degrees. Some employers may require that you do this to be hired.
How Much Can I Make as a Counselor?
Counselors earn around $24.34 per hour, according to Indeed. This will be heavily impacted by your education, experience, geographical location, and specific job duties.
What Are the Major Differences Between Counseling and Clinical Psychology? 
At first glance, both counseling and clinical psychology have a lot in common. You only need a bachelor's degree to become a counselor, however, while you'll need a doctorate to become a clinical psychologist. There is also a major difference in the pay scale, as you can make $24.34 per hour on average as a counselor, while you can make $118,000 a year as a clinical psychologist.
If you'd like to learn more about the difference between a clinical psychologist and a counselor, you can reach out to request more information today.
Apply to Faulkner University Today
Picking the right career may seem daunting, especially when you're interested in a specific field, but there are lots of options available to you. If you live in or near Montgomery, AL, we're here to help. We also have campuses in Birmingham, Huntsville, and Mobile, AL. Whether you're interested in getting your bachelor's degree or going all in to get your doctorate, we'll walk you through the process. Apply to Faulkner University today.