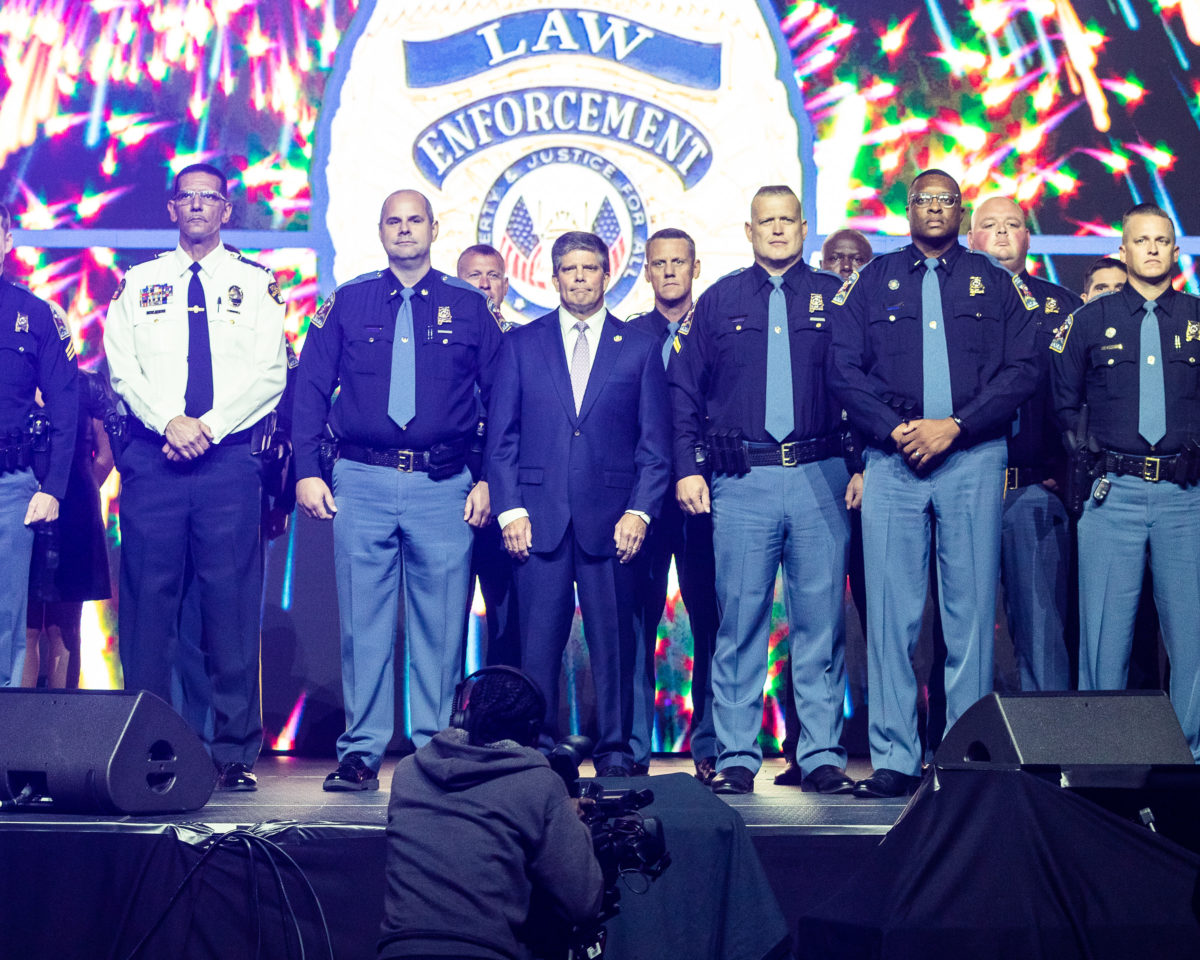 "If everybody runs…you choose to stay."
At Faulkner, we Believe in the Blue, and support the men and women in uniform who daily put their lives on the line to protect our communities, our homes and our streets.
During this year's Annual Benefit Dinner featuring Candace Owens, Faulkner celebrated 150 law enforcement officers from the Alabama Law Enforcement Agency, Montgomery Police Department, Montgomery County Sheriff's Office and departments from all over the state of Alabama and the nation from Alaska, and Massachusetts to Georgia and Florida during the Walk of Honor.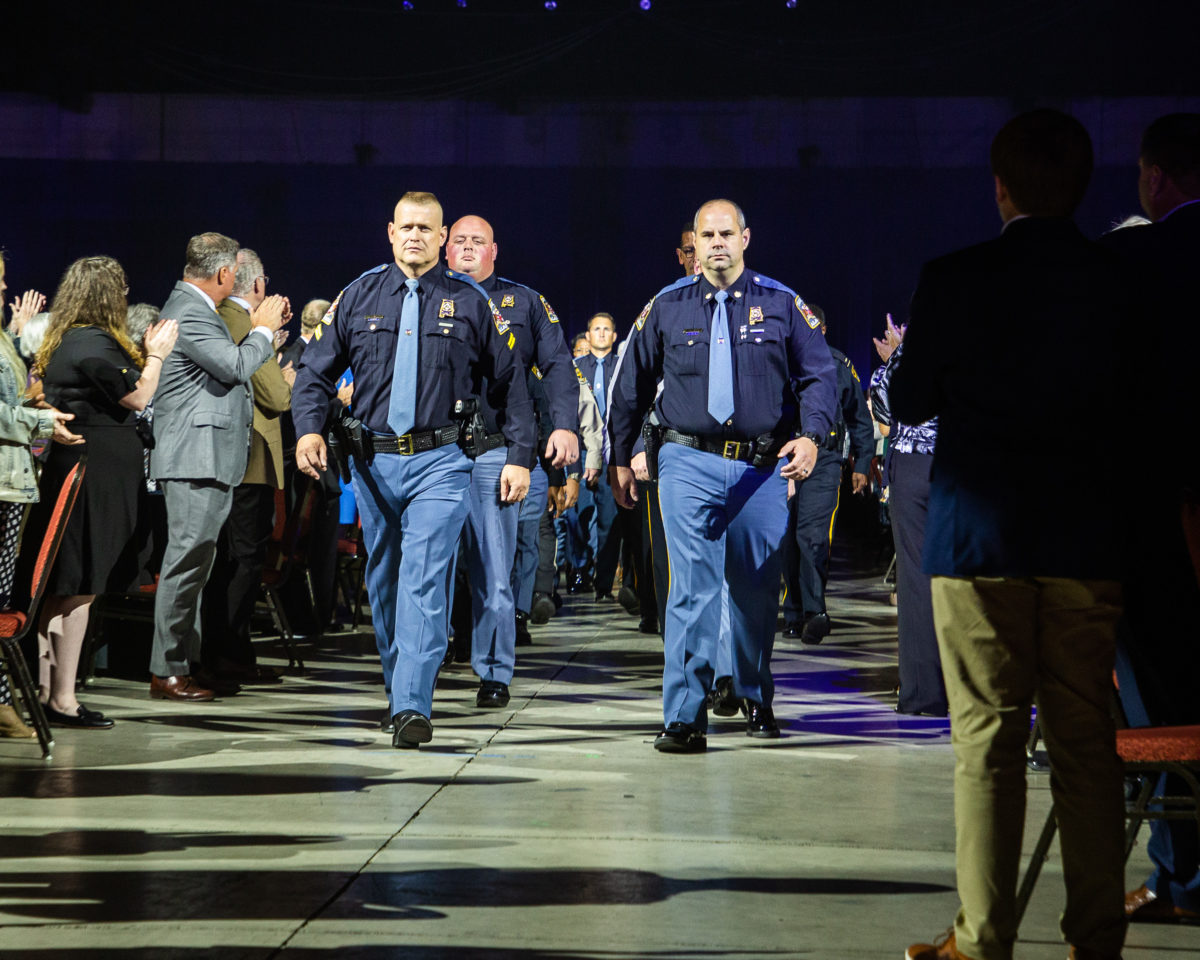 After the walk concluded and conservative author, and talk show host Candace Owens came on stage, she again asked all the officers, first responders and military members to stand and be recognized. 
"Thank you to all of you who make it possible for me to do what I do," Owens said. "I am beyond honored that I get to represent you and all of your endeavors and it makes me sad that there are so few voices that are willing to do it, so from the bottom of my heart 'Thank You.'"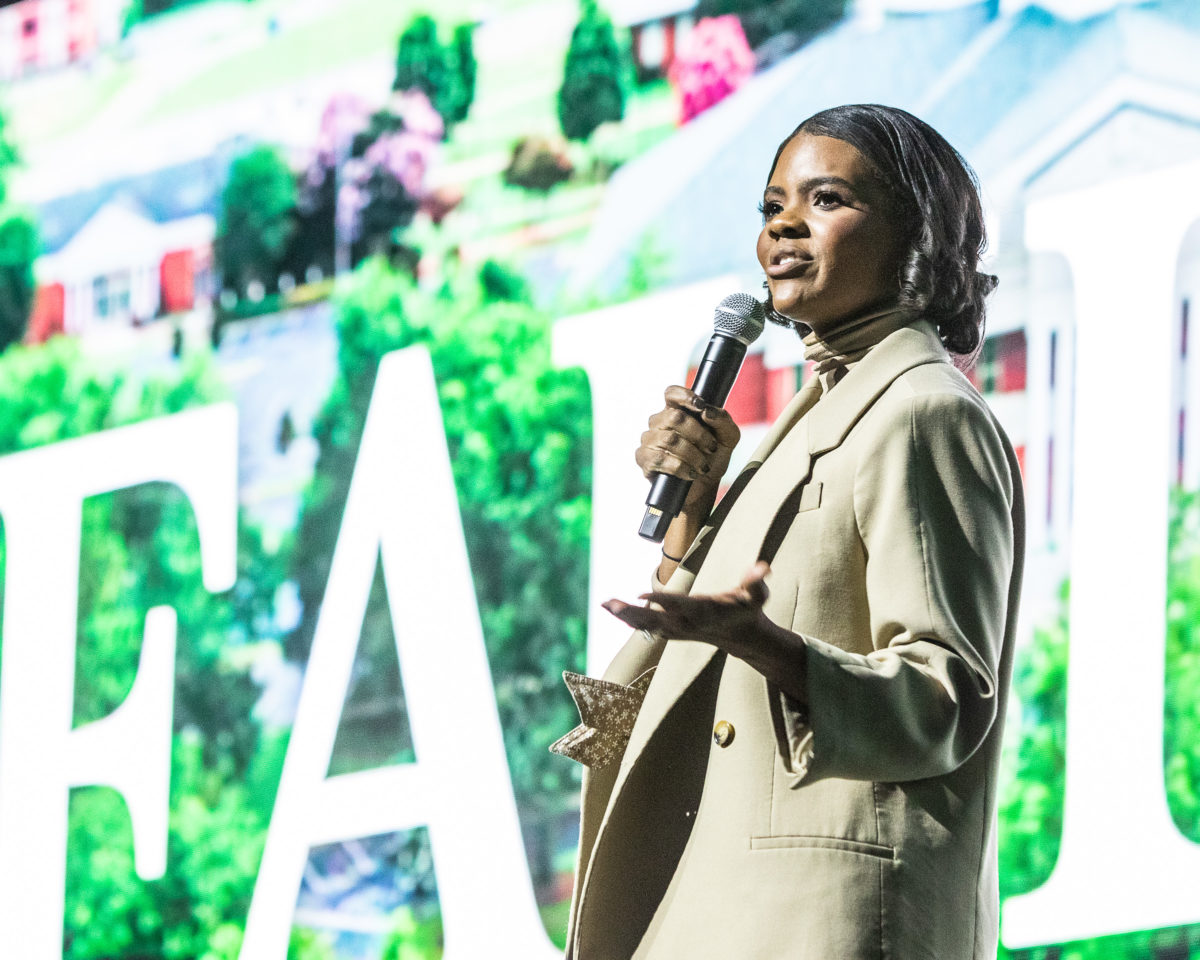 Faulkner President Mitch Henry shared a personal story from his time as a Faulkner professor teaching 49 Masters of Justice Administration students a Criminal Justice Ethics course during the outbreak of Covid and then the riots that followed the death of George Floyd in May of 2020.
"My students got sick, lost siblings, parents, and spouses to the virus during the class term. Then three weeks into that term, riots and protests broke out in cities across the country. Students had to take on extra shifts, don riot gear, and put their lives at greater risk," Henry said. "On top of this, they suffered undeserved criticism while trying their best to protect and serve citizens. I thought my working law enforcement students would drop out or take incomplete status. Not a single one did so."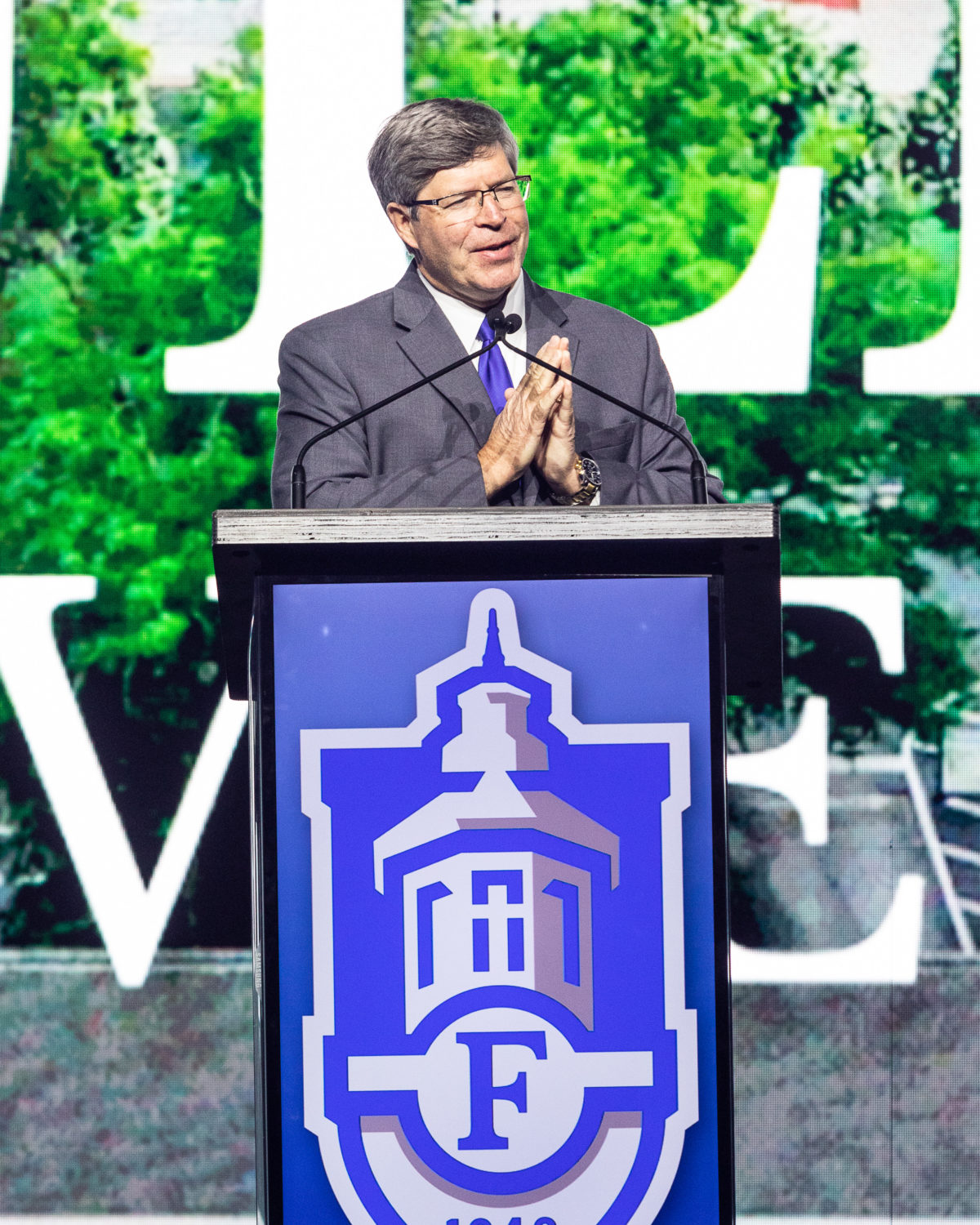 "Instead, these amazing men and women, buckled down in the midst of chaos and criticism, did their work with excellence, and never gave up. Our class became an open forum for prayer. A consistent theme in those prayers was officers' pain caused by those who chose to reject law enforcement rather than give honor for faithful service. But now in this moment we can give honor, we can give respect, we can show our willingness to take hold of the hand of officers who put their lives on the line every day for us. We can show our acceptance of law enforcement's extended hand of service and say, 'Thank you.'"
As officers walked from the back of the Renaissance Convention Center to the stage, two women joined the group on stage holding framed portraits of fallen officers.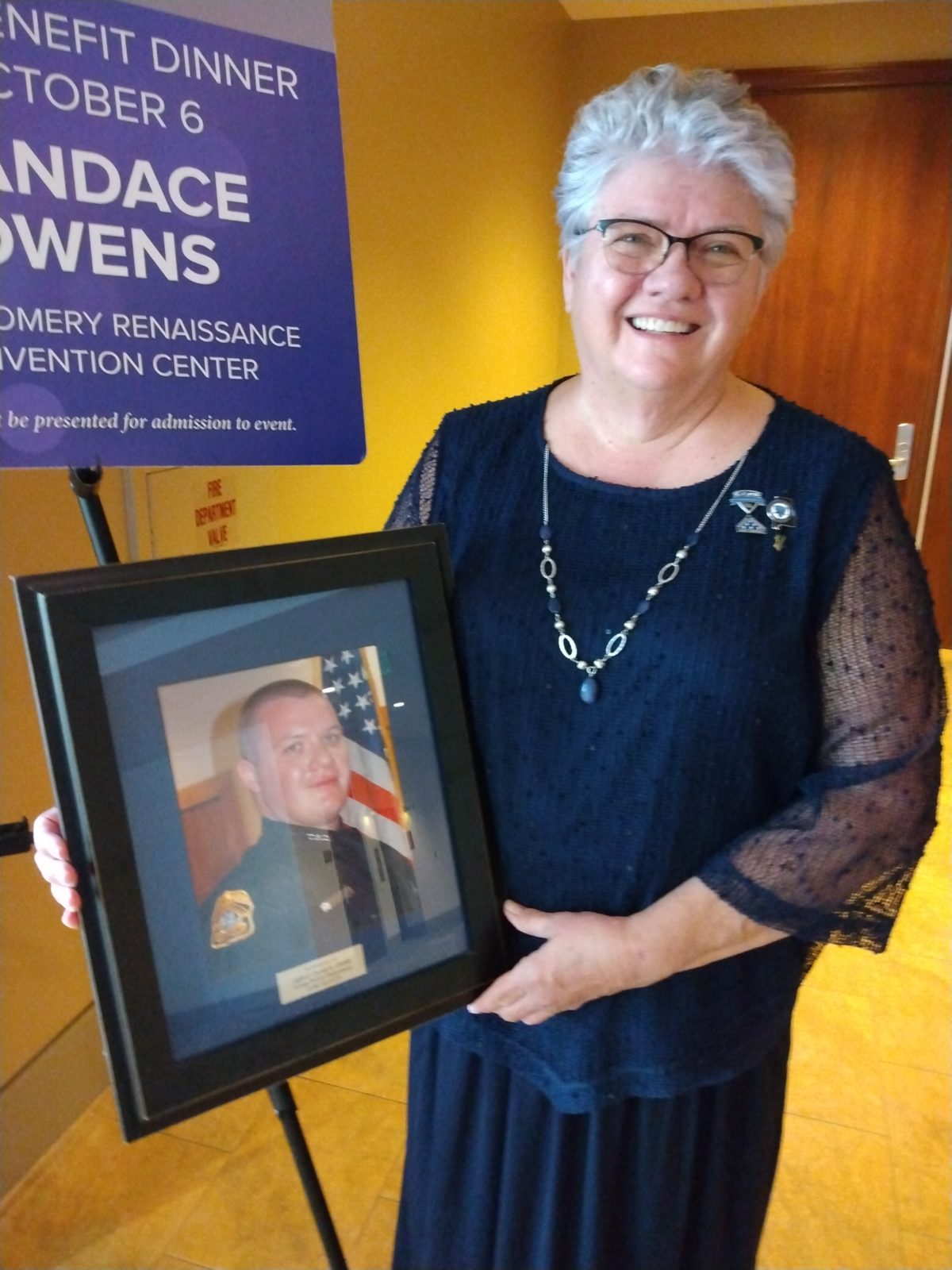 Faulkner alumna and former state president of COPS (Concerns of Police Survivors) Cindy Hatcher, held the uniformed portrait of her son, Faulkner graduate Officer David L. Curtis with the Tampa Police Department. Officer Curtis lost his life in the line of duty in June 2010 during a traffic stop when the suspect shot him and assisting Officer Jeffrey Kocab at close range. The suspect, who was wanted for three other murders in the Tampa area, was taken into custody and later convicted with the recommendation he receive the death penalty.
Officer Curtis had served with the Tampa Police Department for three years and eight months and had previously served with the Hillsborough County Sheriff's Office. He is survived by his wife, four young sons, parents, and twin sister.
Faulkner Director of Graduate and Adult Enrollment Alison Cahoon carried the image of Officer Cesar "Echy" Echaverry upon request by one of our law enforcement students, Officer Matthew Mowry, who could not be in attendance. Before the Walk of Honor, Officer Echaverry's portrait sat at a VIP table in a chair draped in black.
Officer Echaverry died in the line of duty while serving and protecting his community as an officer with the Miami-Dade Police Department. He succumbed to gunshot wounds he sustained while chasing an armed robbery suspect on foot in August 2022. The suspect was killed by return fire.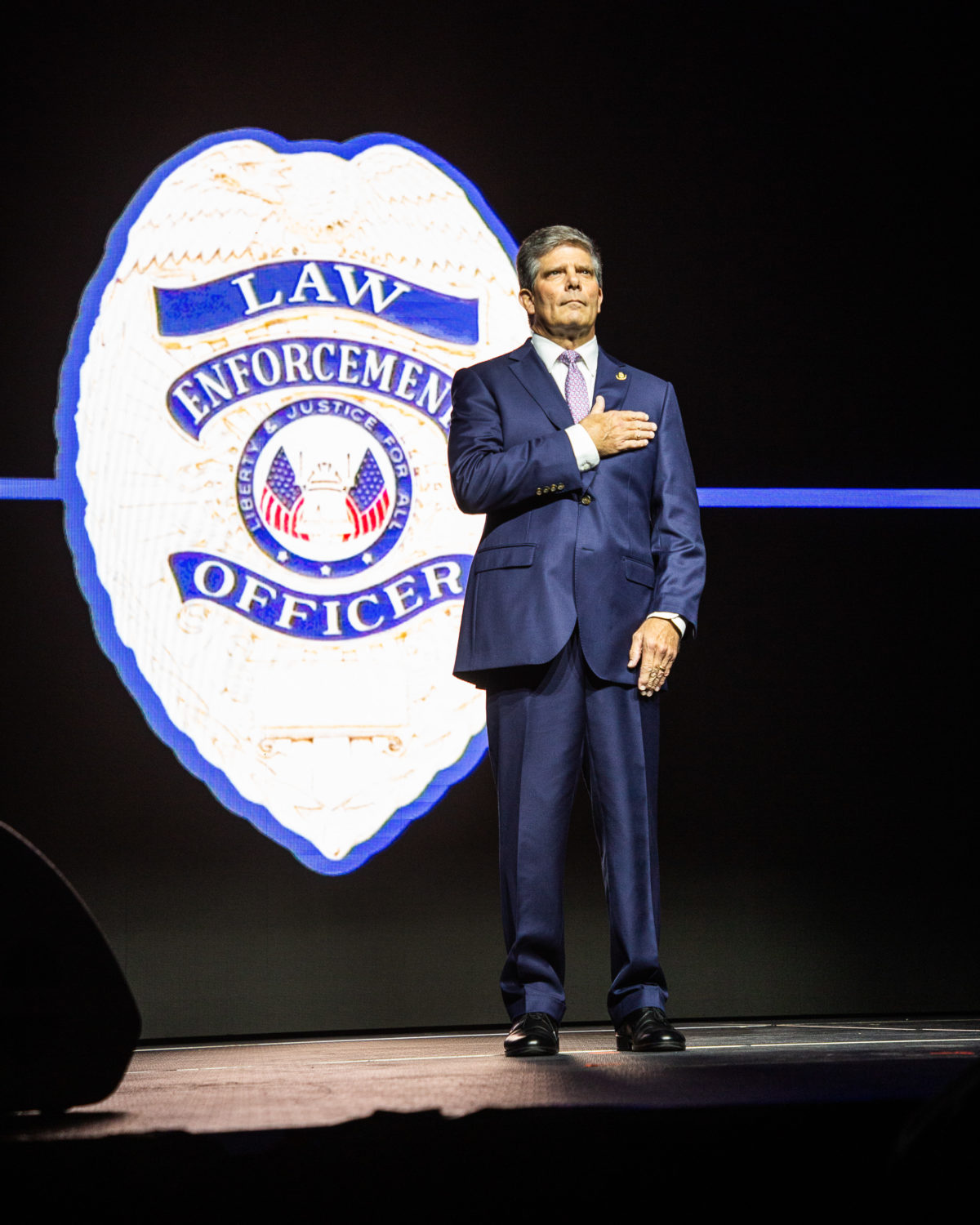 Born in Hialeah, Florida, Echaverry attended John A. Ferguson High School and played varsity baseball. He was recruited by the Nicaraguan baseball league for La Alcaldia Municipal de Diria. He attended Miami-Dade College and Florida International University, majoring in criminal justice.
He joined the Miami-Dade Police Department in April 2017. He was a dedicated member of the police department serving the south district, before being assigned to the Robbery Bureau- Robbery Intervention Detail. He was a loving son, brother and fiance who took great pride in his family and his work. Officer Echaverry paid the ultimate sacrifice doing what he loved, serving, and protecting others.
Faulkner is proud to support and train up young men and women in our criminal justice and legal studies fields to serve and protect our communities as Christ would have them do. We offer 25% tuition reduction for individuals all over the country who active and retired members of our law enforcement, fire department and EMS. Throughout the year, we offer current and former law enforcement officials and alums law enforcement training and conferences as well as special events.