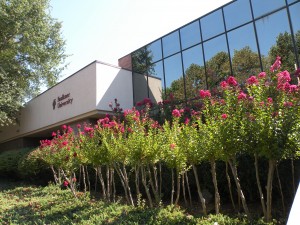 In light of recent church shootings such as the mass shooting in Sutherland Springs, Texas, Faulkner University's Huntsville campus will bring together church staff members and law enforcement officers on Monday to formulate a Crisis Plan for each congregation to prepare for such events.
Faulkner University is dedicated to a thriving and flourishing church body and believes it is the university's responsibility to help our local congregations. Through offering resources and creating community connections to help the church prepare for an active shooter event, Faulkner is helping the church be more safe and secure.
The plans will be tailored for each church to include the most effective ways they can collaborate with local law enforcement agencies.
"Together, they will review the six most common threat categories affecting worship centers and how to prepare for them," said Faulkner Police Chief Everette Johnson.
"Seminar participants will understand the need for formulating a Crisis Plan and the nine vital components that must be included."
Robert Thetford, will be the guest speaker. Retired from the FBI, Thetford has 25 years of experience as a legal adviser and served as Special Agent with the FBI, served on the FBI's SWAT Team for 16 years. He is a practicing attorney and former prosecutor, a certified police instructor and is an author and coauthor of five books and numerous articles dealing with terrorism and legal issues.
Topics that are scheduled to be covered during two separate sessions include legal aspects of protection, recent active shooter and violent incidents, understanding situational awareness, major criminal threats, security considerations, developing emergency protocols, working with law enforcement, acting on threat indicators, mandatory after incident actions to protect your organization.