Pursue a graduate degree while maintaining personal and professional responsibilities by enrolling in our online executive Master of Business Administration (MBA) program. Faulkner University, a private Christian institution based in Montgomery, Alabama, offers a fully online executive MBA program that provides students with the necessary skills to succeed in the business world and upper-level positions. Find out more about Faulkner University and its online executive MBA program curriculum.
Program Highlights
Curriculum includes 10 classes
Courses last five weeks
All courses are offered online
Students take one class at a time
Coursework begins every five weeks
The estimated completion time is one year (for those who take classes consecutively)
How to Apply
---
Admission Requirements

If you're interested in enrolling in the online executive MBA program at Faulkner University, there are a few requirements for admission. These include the following:
A completed graduate application
A bachelor's degree from a regionally accredited university with a minimum 2.5 GPA
Any official transcripts from all the institutions you've attended
A resume with relevant education and work experience
Since executive MBAs are usually for students who have already established their careers, it's important to have an updated resume that shows your growth as an employee and your applicable experience. Additional requirements may apply.
Tuition

2023-2024 Financial Information
| | |
| --- | --- |
| Tuition | $570 per semester hour ($17,100 flat rate for 30 hrs.) |
| General Fee | $350 per semester ($250 if 5 hours or less) |
| Online Course Fee | $75 per semester hour |
| Textbook Fee | $185 per year (covers online versions of all textbooks) |
| Applicable Course Fees | see full tuition and fee schedule |
What Is an Executive MBA Degree?
An executive MBA is similar to a traditional MBA degree but focuses more on the nuances of business rather than the basics. Executive MBAs help established business professionals become better leaders and gain stronger skills to advance their careers. An executive MBA is also geared toward people who are already established in their careers and don't have the time or ability to attend on-campus classes every day, so they are typically offered online on a part-time basis.
The completion of a master's degree lets you add an impressive qualification to your resume and will help you gain a larger network of alumni, colleagues, and friends. Students in executive MBA programs are also better prepared to apply the skills they've learned because they're already immersed in their careers and can apply the newfound knowledge immediately in their careers.
Explore the Online Executive MBA Program
Each course includes traditional learning methods and integrated video segments to promote student engagement. This online MBA program consists of 10 courses that are each five weeks in length and are completed individually. If courses are all taken consecutively, students can graduate in as little as one year. With start dates every five weeks, you can apply anytime. The courses for each semester are as follows:
Fall Semester
MBA 6310 Managerial Economics
MBA 6320 Organizational Behavior
MBA 6330 Legal Environment of Business
Spring Semester
MBA 6340 Quantitative Analysis
MBA 6350 Managerial Finance
MBA 6360 Marketing Management
MBA 6370 Management Information Systems
Summer Semester
MBA 6380 Managerial Accounting
MBA 6390 International Management Perspectives
MBA 6395 Strategic Management
To learn more about this coursework, students can review the program requirements.
Executive MBA Online Program Prerequisites
To apply for the Executive MBA online program, students must have a bachelor's degree from a regionally accredited higher education institution. They also need a resume listing pertinent educational and professional experience. Other requirements may apply. To gain more information, students can connect with the program contacts.
Skills Acquired through the Executive MBA Online Program
Students who complete this degree program will be equipped to begin their career journey in the business world. Topics you will develop advanced knowledge of include:
Modern management practices
Finance
Decision-making
Marketing
Quantitative reasoning
Strategic thinking
Corporate operational management strategies
Effects of international concerns on local business
Information systems
Entrepreneurial practices
Faulkner University Advantages
Many students find that completing the online executive MBA program is a highly rewarding experience. They have the opportunity to reap several advantages, which include the following:
Scheduling Flexibility
Our online format allows students much more flexibility than traditional on-campus learning. Students can maintain responsibilities like work and family while also continuing their higher education pursuits. With no commute necessary, students also save valuable time and money that would otherwise be spent on transportation.
Christian Values
At Faulkner University, our mission is to be a uniquely Christian university, where the word of God is taught and respected. Students are encouraged to grow in intelligence, character, and service by obtaining a well-rounded education with faith-based values.
Less Time to Program Completion
Our online master's degrees, like the executive MBA, can be finished in less time than our on-campus options without sacrificing quality. They offer the same level of education, assistance, and resources, so students feel supported for the duration of the program.
If these benefits sound like a good fit for your busy life, consider enrolling in our executive MBA program today.
Apply To Our Executive MBA Program
Are you a business professional looking to advance your career and improve your managerial skills without leaving your job or sacrificing life responsibilities? The fully online executive MBA program at Faulkner University may be perfect for you. Based in Montgomery, Alabama, Faulkner University is a private, liberal arts college that aims to provide a comprehensive education rooted in faith both online and in person. Apply now or request more information to further your education with our executive MBA degree program.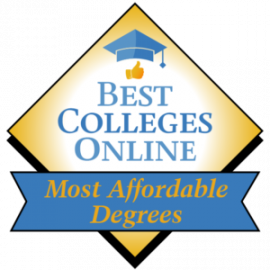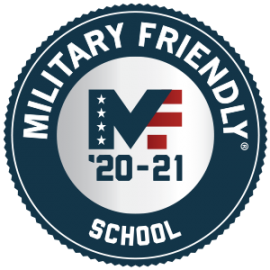 Contact Us
Graduate Enrollment: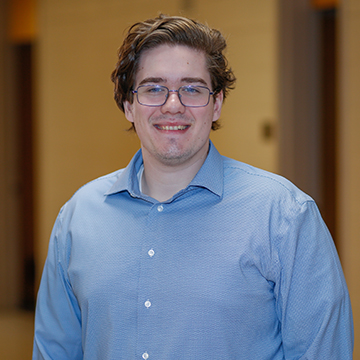 Admissions Counselor/Recruiter

,

Graduate Admissions Counselor
MBA Program (Academic Inquiries):