State Authorization Status
*Please note: This relates to online students, not traditional, on-ground students. For more information on on-ground students, visit Undergraduate Admissions.
In the summer of 2017, Faulkner University became a member institution of the National Council for State Authorization Reciprocity Agreements (NC-SARA). As a member institution, Faulkner can admit online students from 49 states (this excludes California) and most U.S. Territories, including Puerto Rico and the U.S. Virgin Islands. However, as Faulkner is considered exempt in California, students can be admitted from that state as well. Therefore, Faulkner is now admitting online students from all 50 states.
For more information on state authorization, visit NC-SARA's main page.
Licensure Information
The university is currently in the process of determining in which states each of its programs meets with requirements for licensure and/or certification. We are diligently working to update the Licensure and Certification page as we obtain the information. Please check this page regularly for more information. If you need specific information about a particular state's requirements and they are not included on this page, please email stateauthorization@faulkner.edu with your inquiry.
Complaint Process
Faulkner University is dedicated to ensuring the quality of education for all students. Students who have a complaint, either academic or non-academic, should visit the Student Complaint Process page for more information, as well as to obtain the specific complaint form related to the nature of the complaint.
For online students, once the complaint has been through the institution's standard procedure for resolution,the student can take the complaint to the responsible state agency in his or her home state, provided the resolution is not satisfactory. Only students outside Faulkner's home state, Alabama, may use this procedure. Please note- grade appeals and conduct complaints are expressly excluded by SARA. For more information on this, please visit NC-SARA's "NC-SARA Complaints Process page".
Faulkner's State Authorization Contact
If you would like more information regarding state authorization as it relates to Faulkner, please contact: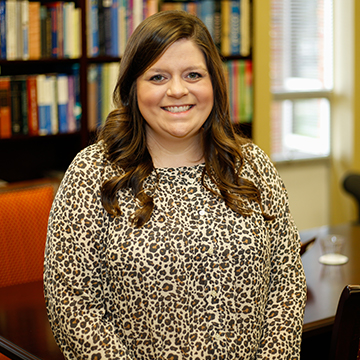 Assistant Professor

,

Director of the Center for Assessment, Research, Effectiveness & Enhancement (CAREE)