To submit a complaint form concerning a non- academic process:
Refer to this Non-Academic complaint form link.
Complete this Google Form with all details; you will receive a copy of your form responses (please save this email).
Form will go to appropriate personnel and you will be contacted acknowledging receipt and process to be followed.
For additional information contact Candace Cain at ccain@faulkner.edu.
Written complaints that fall in one of the above areas but which are received by the President's office, the office of the Vice President for Academic Affairs or the office of the Vice President for Student Services are forwarded to the appropriate university office for investigation and resolution.
Online Students
For online students, once the complaint has been through the institution's standard procedure for resolution,the student can take the complaint to the responsible state agency in his or her home state, provided the resolution is not satisfactory. Only students outside Faulkner's home state, Alabama, may use this procedure. Please note- grade appeals and conduct complaints are expressly excluded by SARA. For more information on this, please visit NC-SARA's Student Complaints Process page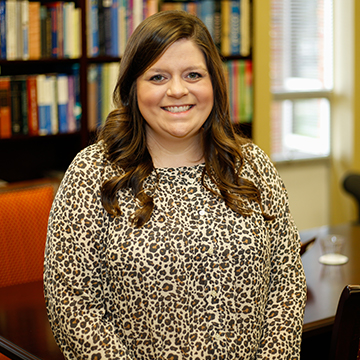 Assistant Professor

,

Director of the Center for Assessment, Research, Effectiveness & Enhancement (CAREE)