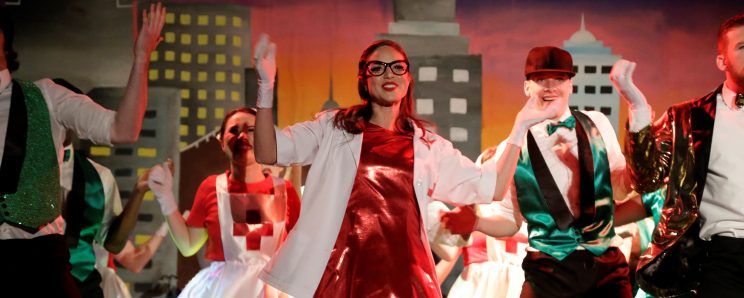 Social clubs provide a unique opportunity to develop life-long relationships, become involved in campus life and Christian service, and grow and mature into a well-rounded individual.  Students interested in being a part of a small close-knit community are encouraged to join one of the six social clubs at Faulkner. They are heavily involved in service work, as well as campus life.
Clubs gear up every fall semester by hosting several public mixers where students interested in membership can become familiar with each club, its officers, members, sponsors and the club's overall purpose.  Public mixers and private mixers are held in in late August and early September. Private mixers are by invitation only. Membership is open to full-time traditional students who have a GPA of 2.0 or higher.
Students seeking to become members will be required to complete an application and submit a bid video (see Social Club Handbook for details, link below). New Member Orientation (NEMO) occurs the first week of October. For more information please contact Spenser Cantrell, Director of Student Activities, at studentlife@faulkner.edu.
Here's a list of our current social clubs:
Men's Social Clubs
Epsilon Phi Upsilon
Kappa Sigma Phi
Sigma Psi Chi
Xi Chi Alpha
Women's Groups
Chi Omicron Chi
Delta Xi Omega
Phi Lambda
Xi Chi Gamma
Social Clubs Annual Activities:
Toga Party – Public mixer hosted by SGA
Intramural Program
Midnight Madness
Shenanigans Variety Show
Homecoming
"Pink Out" Lady Eagles Basketball Game
Chili Cook-Off
Jamboree