At Faulkner University in Alabama, we're proud to provide you the opportunity to earn your master's in Christian counseling online. Serving students across the country, our Master of Arts in Christian Counseling and Family Ministry (MACC) program is designed to prepare ministers, church leaders, educators, and others who do not seek licensure for careers involving faith-based counseling or working with families in a spiritual way.
How the MACC Program Works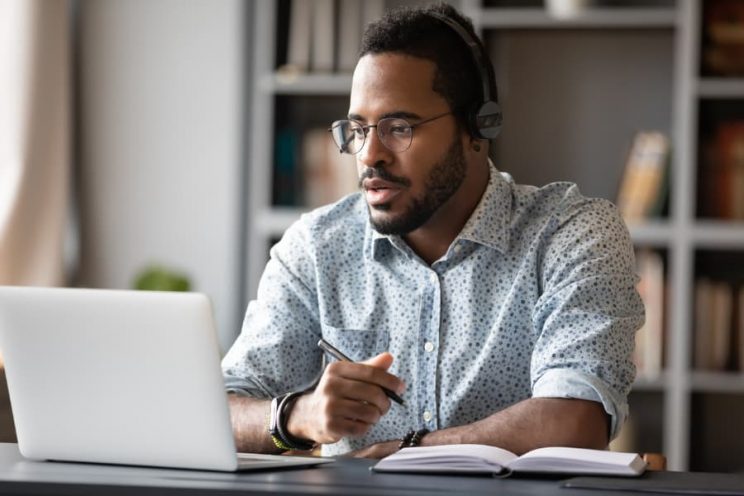 Taught with an interdisciplinary approach, our MACC program features seven counseling courses from our Alabama Christian College of Arts and Sciences. There are also five Bible-focused family studies courses from The Kearley Graduate School of Theology, which were developed in conjunction with the Master of Science in Counseling program offered by our College of Arts and Sciences.
Totaling 36 semester hours of credit, MACC's curriculum enables students to gain important skills and experiences that are invaluable to church workers, educators, and others who provide Christian-based counseling and family guidance. Subject matters tackled by the program include:
Family dynamics
Counseling in the community
Marriage and family theory
Group counseling
Substance abuse counseling
Family research methods
Students will also participate in hands-on, experiential learning through the supervised practice of ministry. By combining these elements and integrating knowledge of families, counseling, and spirituality, students will emerge from the program better prepared to offer Christian-based assistance and counsel.
Please note: This program is not designed for students who are seeking licensure. However, Faulkner University's Master of Science in Counseling program can prepare students whose goal is to become licensed.
The Benefits of Online Learning with Faulkner University
Receiving an online education from Faulkner University is highly beneficial to our students for a host of reasons. For one, the virtual format allows students a greater degree of flexibility than in-person class meetings do, making it great for students who don't live on campus or have jobs that don't allow for a traditional schooling schedule. It also offers a master's degree with a greater level of personalization. Students in the online MACC program have greater freedom to learn in their own style and at their own pace, with instructors, other educational resources, and student services available at their fingertips.
Pursue Your Master of Arts in Christian Counseling and Family Ministry Online
Earning a master's in Christian counseling through Faulkner University's online MACC program opens the door for students to make a true difference in their communities and advance their careers. Faulkner University proudly offers a Christian education across all fields of study at our main campus in Montgomery, satellite campuses in Birmingham, Mobile, and Huntsville, and online.
Take the next step by requesting more information from Faulkner University today. Ready to apply? Get started with the following steps:
Fully complete your online application.
Send our Official Transcript Request forms to all schools you've previously attended, and include the correct fee.
Mail additional application items to Faulkner University here:
Faulkner University
Attn: Graduate Enrollment
5345 Atlanta Hwy
Montgomery, AL 36109
Apply Now
Submit a completed online application.
Complete and print the Official Transcript Request form and submit it to all previously attended schools with the appropriate fee.
Send all additional items via mail to:
Faulkner University
Attn: Graduate Enrollment
5345 Atlanta Hwy
Montgomery, AL 36109
Admission Requirements
Prospective students who wish to enroll in the Master of Arts in Christian Counseling and Family Ministry program must meet the following admission requirements:
Completed graduate application for admission.
Hold bachelor's degree from a regionally accredited college or university.
Submit official transcripts from all post-secondary schools attended.
Submit three letters of recommendation with specific comments regarding the applicant's academic work, professional experience and ability to successfully complete graduate study, with least one of the recommendations from a church leader.
 A goals statement of at least 400 words specifying personal goals and stating ways that the Master of Arts program at Faulkner University will contribute to those goals.
A maximum of six semester hours can be transferred into the M.A.  program from a regionally accreditation institution. Transfer hours must be approved.
Tuition
Tuition and Fees
Summer 2020-Spring 2021
| | |
| --- | --- |
| Tuition | $555 per semester hour |
| General Fee | $300 per semester ($200 if 5 hours or less) |
| Online Course Fee | $65 per semester hour |
| Applicable Course Fees | see full tuition and fee schedule |