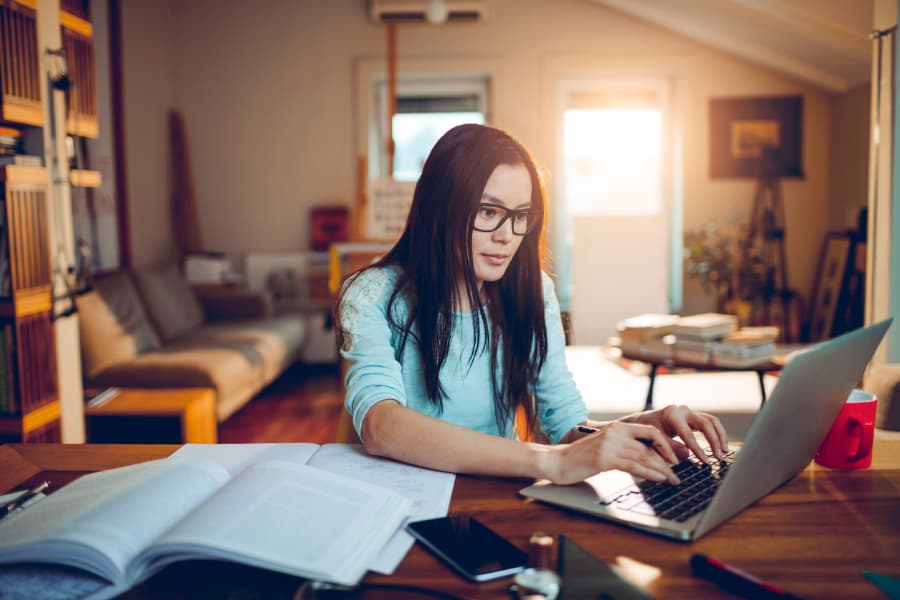 If you believe in hard work and dedication, and you're naturally inclined towards helping others achieve their own professional goals, you might be ready to take on an online Bachelor of Science degree in Human Resource Management. The Human Resource Management B.S. Degree equips you to guide others in a busy, tech-centered, global workforce. But are you prepared professionally to earn an online degree in HR? Faulkner University has compiled a list of signs that you're ready to balance professional life with online education.
You Know You Want to Help Others
The online Bachelor of Science in Human Resource Management is designed for individuals who want to help businesses grow through a healthy and happy workforce. To work in human resource management, you have to be the kind of person who is naturally inclined to help people solve problems, manage conflict, and achieve their big goals.
Whatever your current work is, you know you're ready to tackle an online degree in human resource management when you know you want to spend your career lifting others up and helping them become the best version of themselves. Working in human resources isn't always easy. Some of the tasks a human resource manager might have to do on a given day include:
Hiring new employees
Training new employees
Creating a corrective action plan for an employee who is not meeting company standards
Motivating employees to seek promotions or other opportunities
Resolving conflicts and providing mediation
Explaining and enforcing workplace policies
If you're ready to work closely with colleagues to achieve their career goals and the goals of the company, it's a good time to pursue a degree in human resource management.
You're a Hard Worker
Balancing the needs of everyday life with a career can itself be a struggle. Adding an online degree will challenge you in ways you may not have been challenged before. Our human resource management program offers one-year degree completion once your core course work is done. To successfully integrate an online degree program like ours into your busy life, you have to be the kind of person who revels in taking on new challenges and only feels unsatisfied once you've given the task your all. Ideally, you're already receiving feedback from supervisors and colleagues that you're ready for the challenges that being an HR manager presents.
You Have a Good Work-Life Balance
While an online degree program offers flexibility that most traditional degree tracks don't, you'll still need to be organized to keep up with course work and exams. As a working professional with your personal life, you must make sure you feel comfortable managing a busy schedule. Whether this is your first degree or your third, you'll need excellent time management skills to complete a demanding B.S. program. You'll know you're ready when you can gracefully tackle your day-to-day challenges without falling behind or losing your vision for the future.
Are You Ready To Lead?
If being of service is your career vision, Faulkner University's Bachelor of Science in Human Resource Management will help you reach your big goals. Contact us today to learn more about our skilled faculty, challenging coursework, and Christian legacy, or apply online to begin your degree. Our online degree programs are ideal for adult students who are ready to pursue their educational and career goals as they work, care for their families, and support their communities.