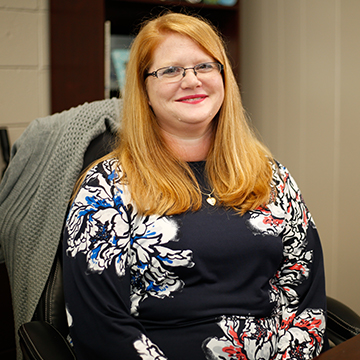 Cassie Green has served as a Faulkner Online Student Success Counselor since August 2017. Cassie works in a variety of ways with undergraduate students. She assists them in developing, implementing and monitoring an academic action plan for each module. She finds joy in assisting students who are struggling and trying to make a difference in the lives of Faulkner students.
Green has worked at Faulkner since 2009. She worked in the Financial Aid Department for 8 years before moving to Online Student Success.
Green earned a Bachelor of Science (Liberal Arts/Behavioral Science) and a Master of Science (Management) at Faulkner University. She has also completed training with Quality Matters (the current national course design best practices benchmark) and serve on the Quality Matters Committee. Cassie has also completed certification in Blackboard Learn Administration Essentials.