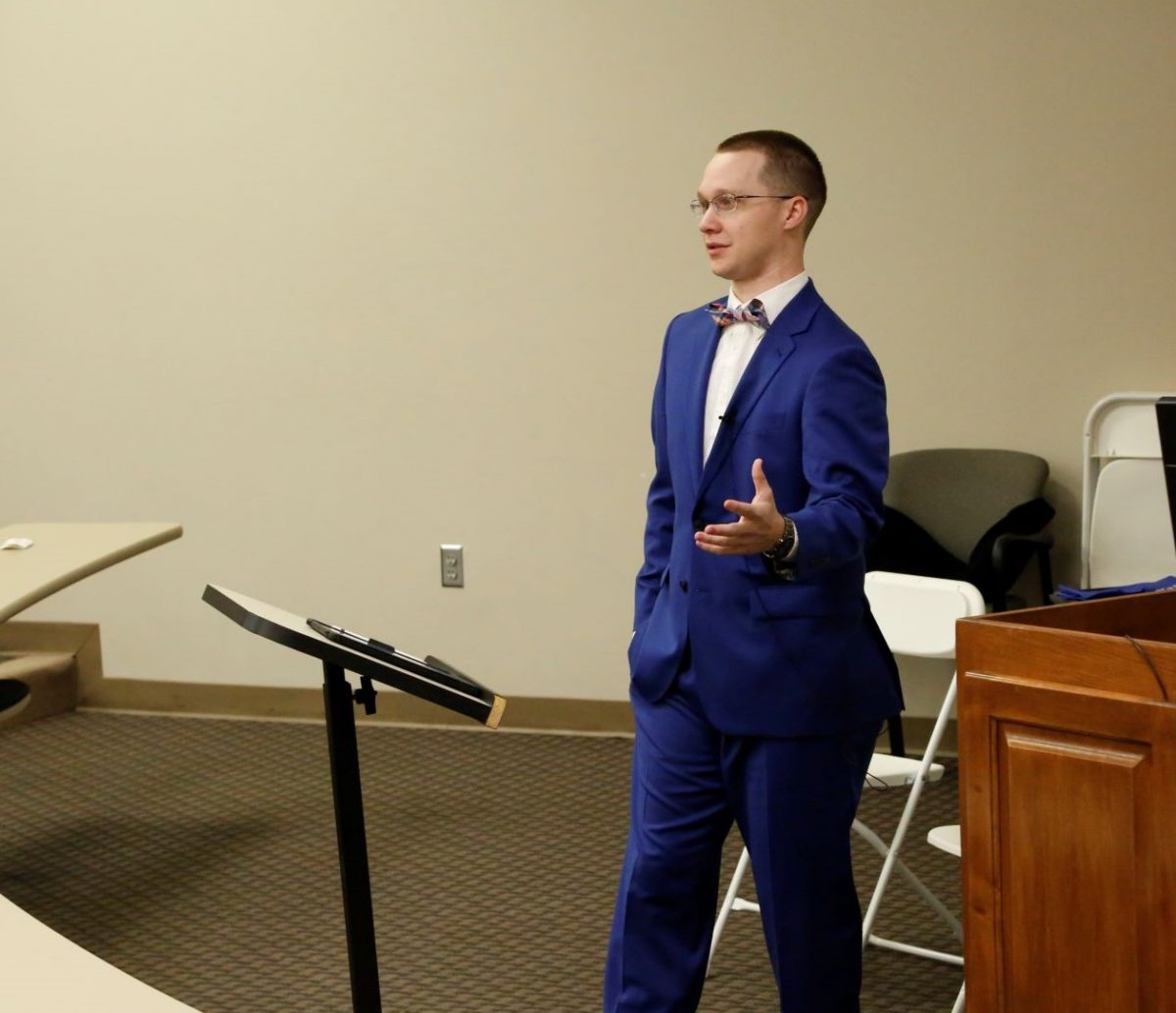 "It's my pleasure," is more than just a brand slogan for Brad Green. It's a motto Green takes to heart.
Working as a Chick-fil-A employee at the Prattville location while studying at Faulkner, Green has used his education and faith in the work place. His work ethic, courtesy and the care he uses to meet his customers' needs promoted him to higher stations within the popular chicken sandwich franchise.
Even before graduating from Faulkner in 2018 with a degree in Industrial and Organizational Psychology, Green was already traveling the country on behalf of Chick-fil-A as a trainer to assist in opening new restaurant locations.
After graduating, Green moved to Atlanta, Georgia, where he currently works as a director at the Hapeville Dwarf House, which is the original Chick-fil-A restaurant.
Green was recently honored as the Young Alumnus for the College of Arts and Sciences' Social and Behavioral Science department. He spoke to students about his success and how he continues to use his experiences for God both in his work and nonprofit efforts.
In collaboration with a group of other Christians, Green is in the process of establishing a nonprofit organization called Growing Faith Children, which focuses on educating children through Christ-centered learning in Jamaica.
Green is the not the first of his family to graduate from Faulkner nor the last. Both his parents, Jason and Cassie Green are Faulkner alumni and his younger is sister is currently a student at Faulkner. Cassie Green continues to work at Faulkner as the online student success adviser.
Green is currently pursuing a Master's in Science Management and is engaged to Destiny Whited. Together they hope to make a difference in this world for God through owning and operating a Chick-fil-A restaurant and their nonprofit work.