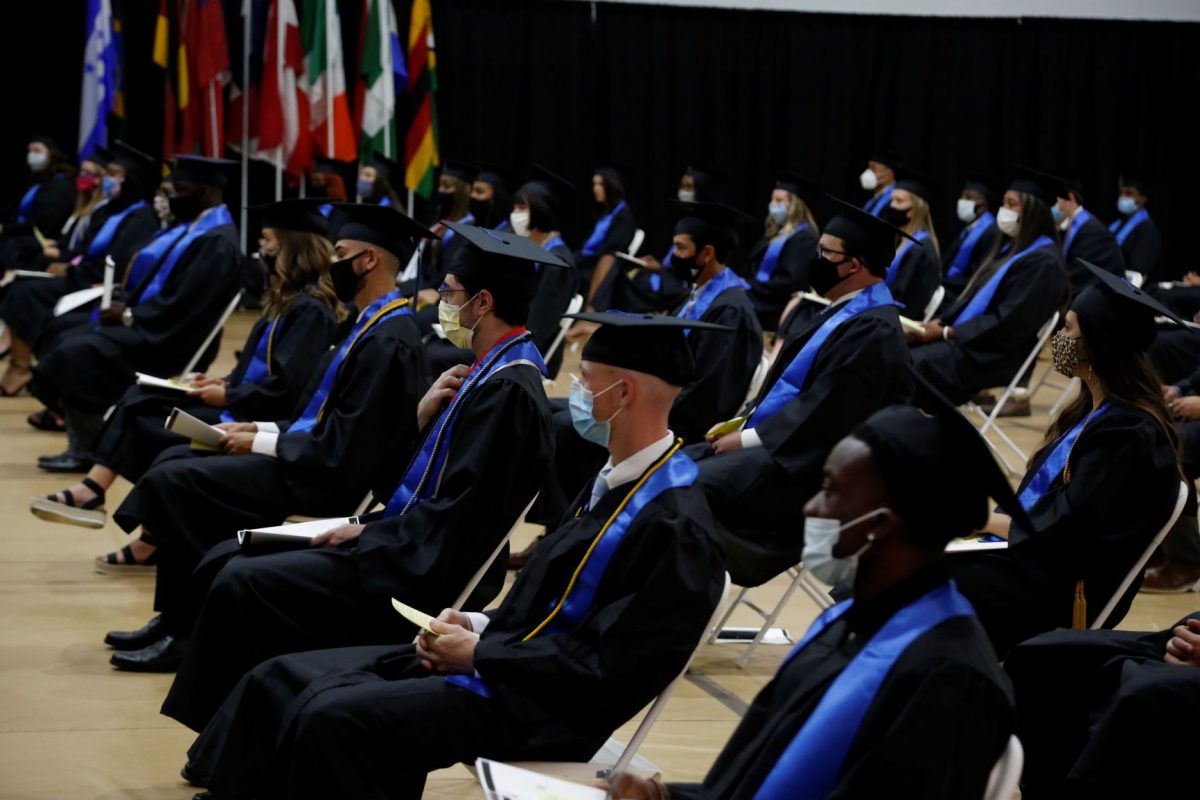 MONTGOMERY, Ala. – Nearly 500 Faulkner University graduates walked across the graduation stage on August 8, exactly 100 days after they would have celebrated the end of their senior year and graduate studies on May 1.
However, COVID-19 sparked a pandemic across the globe and disrupted the end of the 2020 spring semester, forcing students to finish their academic year online and consequently postponed the onsite, on-campus commencement ceremony to a later date.
"Quite frankly this is a date we wondered if it would ever arrive at all, so today is a great celebration and a day to celebrate your accomplishments," said Faulkner University President Mike Williams. "I realize the coronavirus hijacked your final semester at this institution and it has brought a high degree of anxiety to all of our lives over the last 150 days, but I hope that many years from today when you reflect on this moment, that you'll think about the coronavirus as something like a catapulting event. That hopefully it reminds you of everything we taught in the classroom that we really are better and stronger together."
"So as graduates of this institution we walk the stage together and walk out these doors into a world that needs peace, hope, love and mercy. And laden in your hearts is all the capacity to make a difference and to make this world better," Williams added.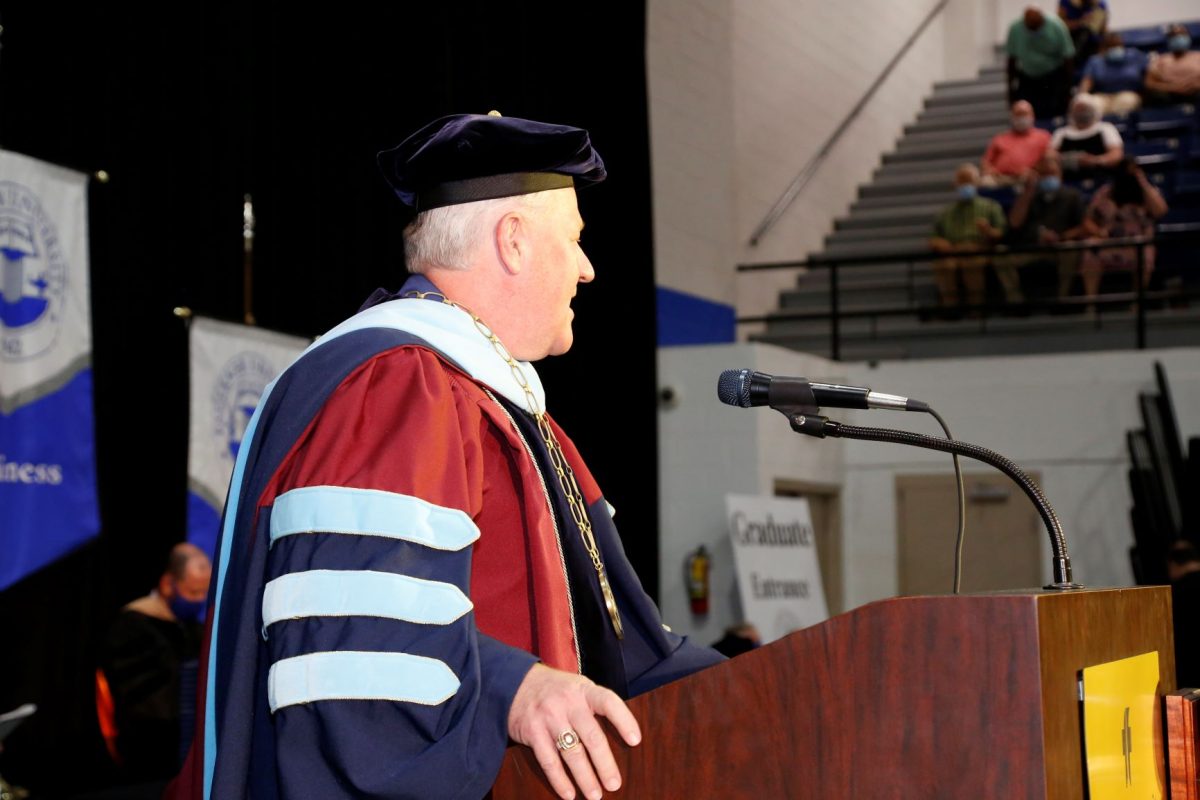 Saturday's event was historic in another respect as it witnessed the graduation of the university's first Speech-Language Pathology cohort. Boasting a 100 percent graduation rate, 28 SLP students walked the stage earning a Master of Arts and Master of Science in Speech Language Pathology (MA/MS SLP).
"In 2018 we started our first College of Health Science program, Speech-Language Pathology so the last group we had come across the stage today were the first graduates of the University's College of Health Sciences. This is a landmark day for us," said Faulkner University Vice President of Academic Affairs Dave Rampersad. "We are blessed with our successes and it is because of you, our graduates."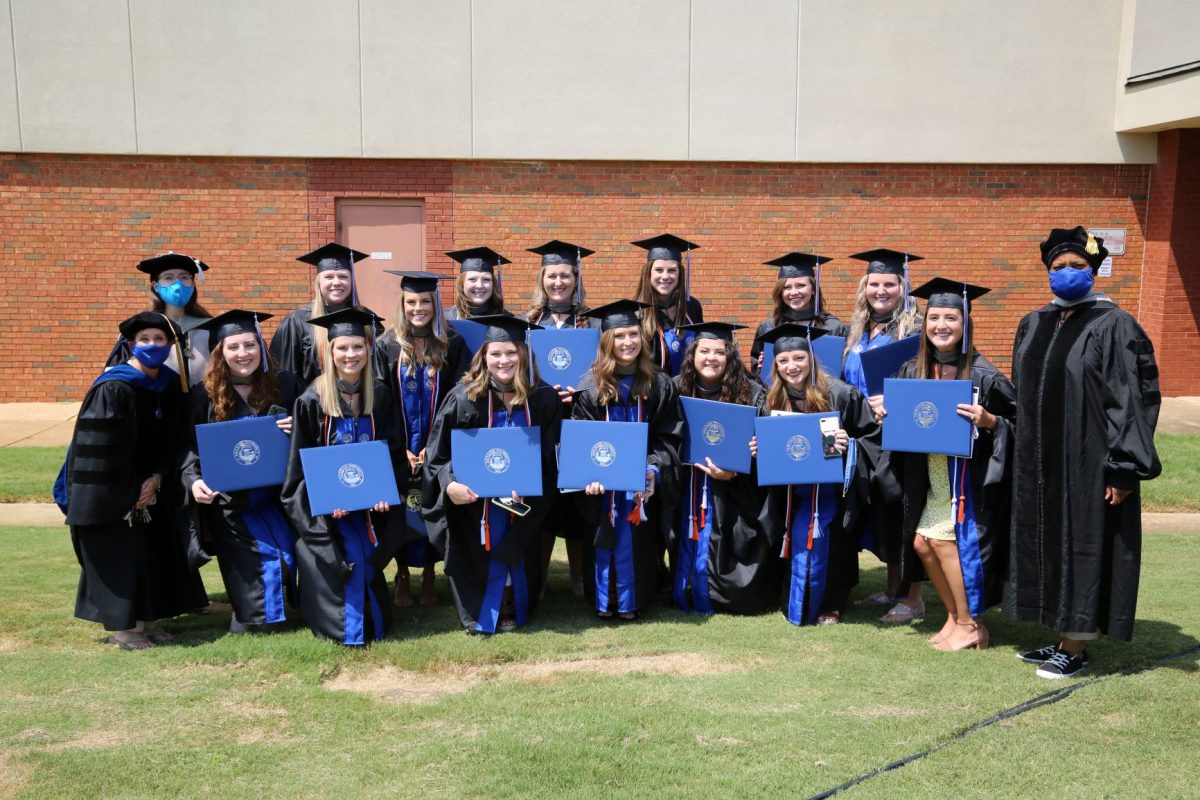 Although Faulkner's 2020 graduates received their diplomas in the mail in May, the August 8 ceremony was a way to give graduates a memorable day to celebrate with their friends and family.
In order to keep everyone socially distant and safe, the event took a much different approach than previous years. Held in the campus' Tine Davis Gymnasium, four short 45-minute ceremonies took place throughout the day to limit the number of graduates and guests inside the gym at one time while allowing time between ceremonies for guests to sign in and have their temperatures checked. Seating inside the gym was placed 6-feet apart and graduates and guests were ushered outside directly after the conclusion of the ceremony for family photographs.
Graduates were limited to three guests, while an overflow seating room was located in another building on campus for extra guests where a livestream of the ceremony was broadcast. All guests, graduates, faculty and staff were required to wear masks while on campus.