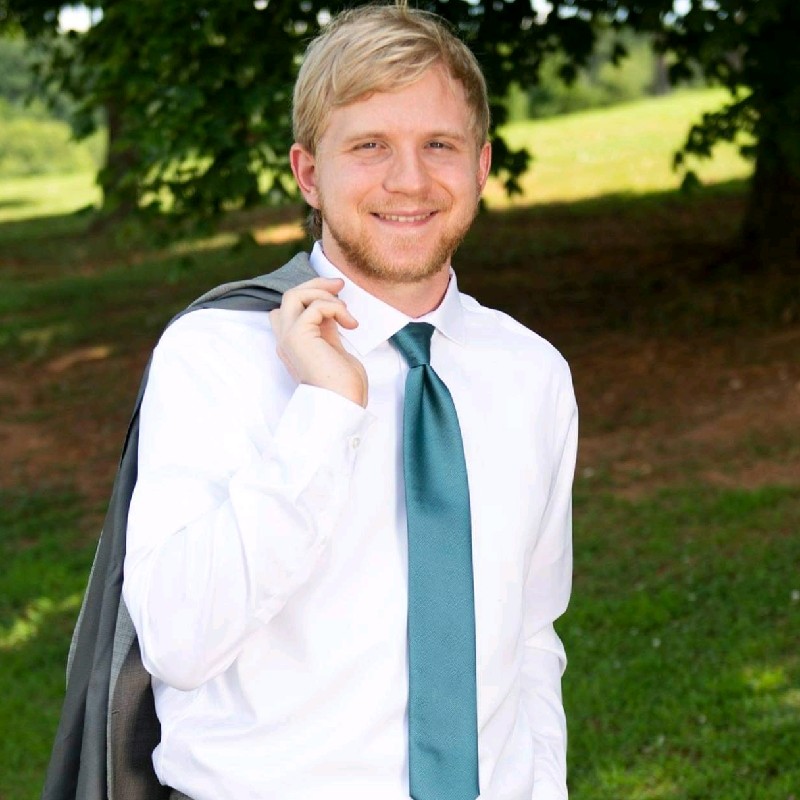 Faulkner's fifth Annual Marketplace Faith Forums & Alumni Honors Luncheon invited more than 30 alumni back to campus to share their journey from graduation to their current career and the obstacles they may have faced and overcame. They shared with students how Faulkner strengthened their faith and helped them succeed in their chosen career field.
The College Deans & Department Chairs selected alumni to speak to current students who are in that particular field of study in order to answer questions and provide advice. For each college, a Distinguished and Young Alumni Award recipient were honored and were presented their awards at the Alumni Honors Luncheon.
The Distinguished Alumni Award is given to qualifying successful alumni who graduated more than 10 years ago, while the Young Alumni Award is given to graduates of fewer than 10 years.
Jared Palmer graduated in 2016 with a Bachelor of Science in Computer Science and was honored as the College of Arts and Sciences' Computer Science Young Alumnus Award recipient. He is married to fellow graduate, Vashti Rampersad Palmer. He currently works as a senior software developer in Fullsteam LLC.
"Being at Faulkner throughout my undergrad really helped me grow as a Christian," Palmer said. "I was constantly surrounded by a close group of friends and we were able to grow together spiritually and keep each other on the straight and narrow. Professionally my education has allowed me to excel rather quickly through various positions in my career, but has also help me approach my work through the lens of my faith."
Here are our other honorees:
College of Education- Taryn Brodie, Distinguished Alumna and Eugenia Vaughn, Young Alumna. Honorary speakers, Laura Childs, Hannah Brady, Autumn McAlpin, Bryn Gaston and Dan Aude.
Harris College of Business: Kevin Arvin and Harry Slaughter, Distinguished Alumnus and Elliott Graves as the Young Alumnus.
VP Black College of Biblical Studies: Matthew Conley, Distinguished Alumnus and Caleb Cochran as Young Alumnus. Honorary speakers, Andrew Kingsley, Devin Morris, and Jared Kelly.
College of Arts and Sciences, English, Humanities, Music, Great Books: Daniel Monplaisir, Distinguished Alumnus and Laura Jean Bell and Westley Schlundt as Young Alumni.
College of Arts and Sciences, Criminal Justice and Legal Studies: Crystal Gregory as Distinguished Alumna and Chief Alfonzo Williams as Young Alumnus. Tabitha Langley, Distinguished Alumna and Lauren James as Young Alumna.
College of Arts and Sciences Social and Behavioral Sciences: Franklin Buddy Renahan, Distinguished Alumnus and Alysa Klassen as Young Alumna. Honorary Speaker, Joe Beam.
College of Arts and Sciences Math and Computer Science: Math's Young Alumnus Mitchell Thornton. CS Young Alumnus Jared Nicholas Palmer.
College of Arts and Sciences Natural and Physical Sciences: Rick Williams as Distinguished Alumnus and Hannah Putman as Young Alumna.
College of Arts and Sciences Kinesiology and Exercise Science: Jonathan Morrison as Distinguished Alumnus and Cody Davis, Young Alumnus.