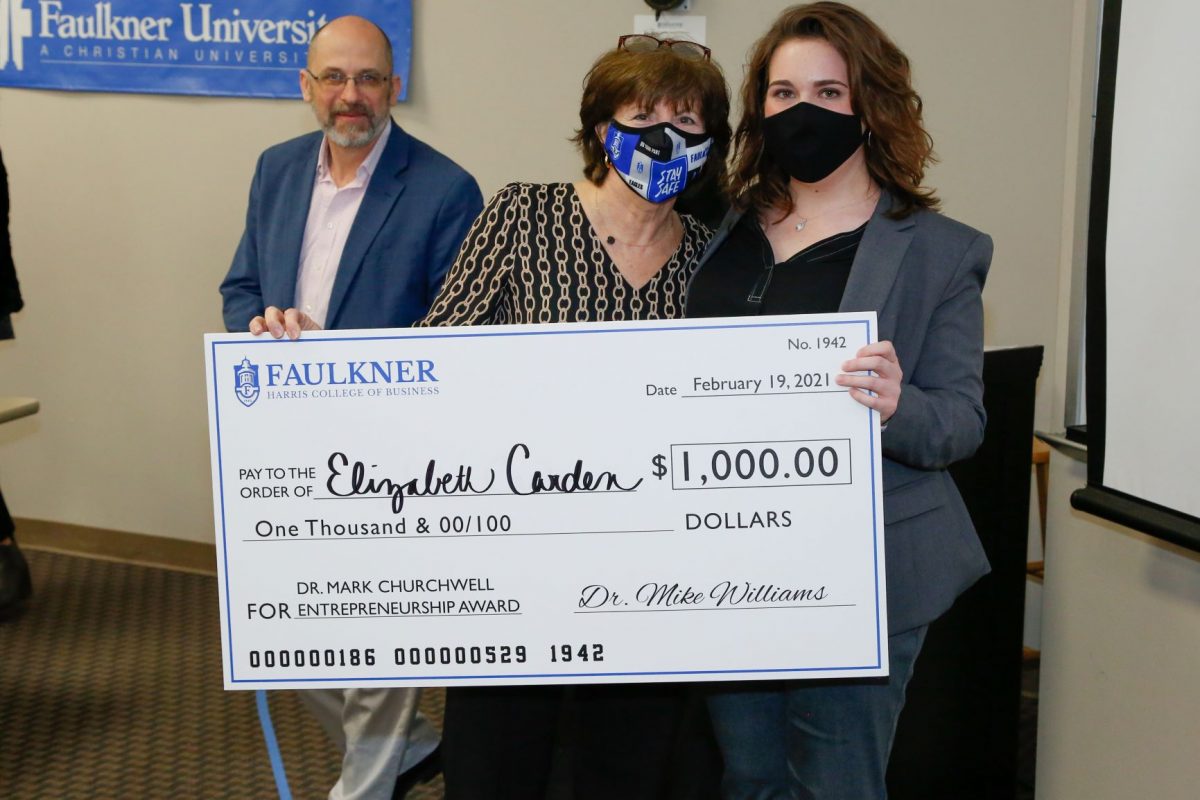 During Faulkner's annual Marketplace Faith Friday Forums, the College of Business announced business major Elizabeth Carden as the 2020-21 Mark Churchwell Entrepreneurship Award recipient.
Carden was formally presented with a check for $1,000. Fellow student Taylor Ammons was announced as the runner up and received a $500 scholarship.
The Mark Churchwell Entrepreneurship Award is an annual competitive award created as a way to honor Mark Churchwell, a long-time faculty member in of the Harris College of Business, who died unexpectedly in May of 2017.
The award is given annually in the spring term beginning in 2019. All full-time Faulkner University students are eligible to submit proposals for evaluation by a panel of entrepreneurs. The winners receive a plaque.