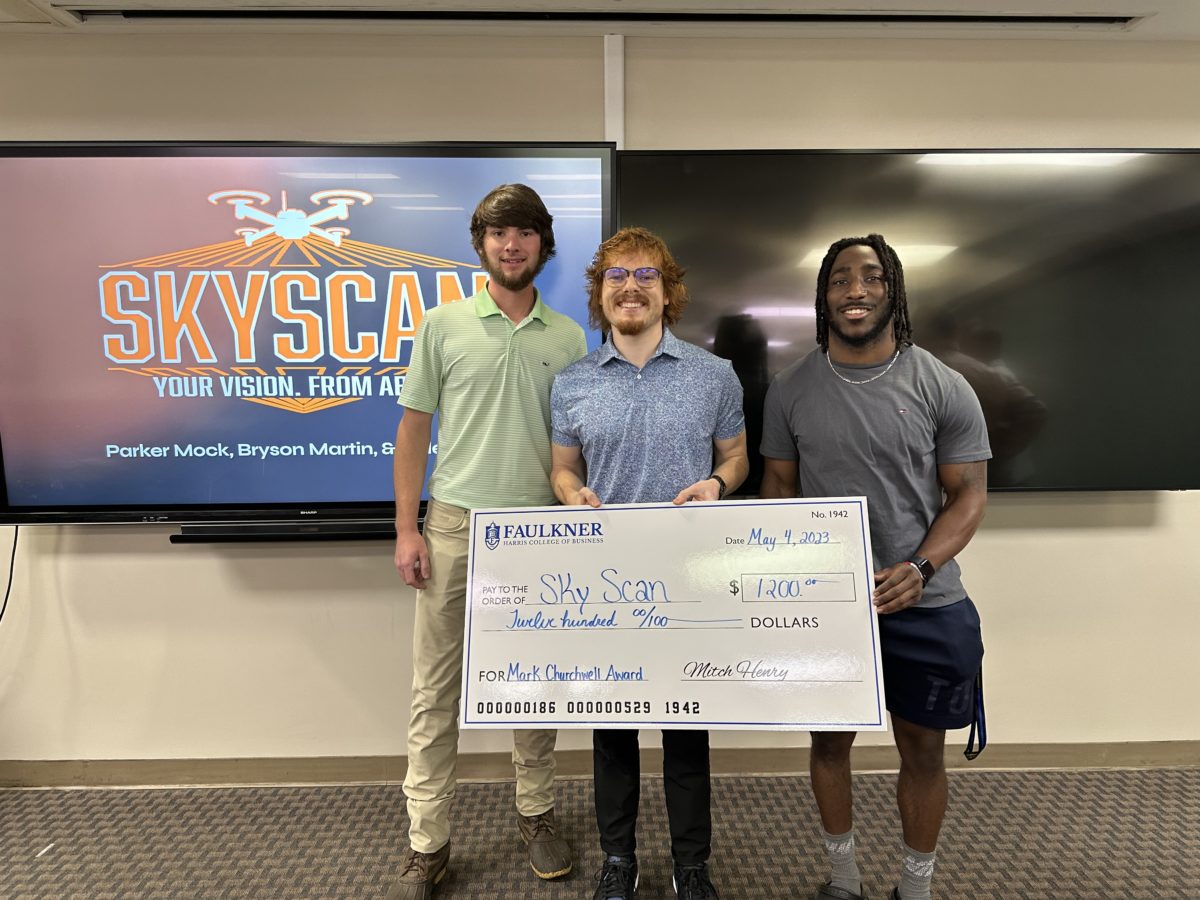 During the 2023 Spring semester, the Harris College of Business announced the 2022-2023 recipients of the Mark Churchwell Entrepreneurship Award were students Parker Mock, Cole Kelley, and Fred Martin.
The Mark Churchwell Entrepreneurship Award is an annual competitive award created as a way to honor Mark Churchwell, a long-time faculty member in of the Harris College of Business, who died unexpectedly in May of 2017.
This year the Mark Churchwell Award winners participated in the business model competition in the Entrepreneurial Innovation course. Justin Boyd, an Assistant Professor in the College of Business, taught students how to take a business idea from an idea to a business plan.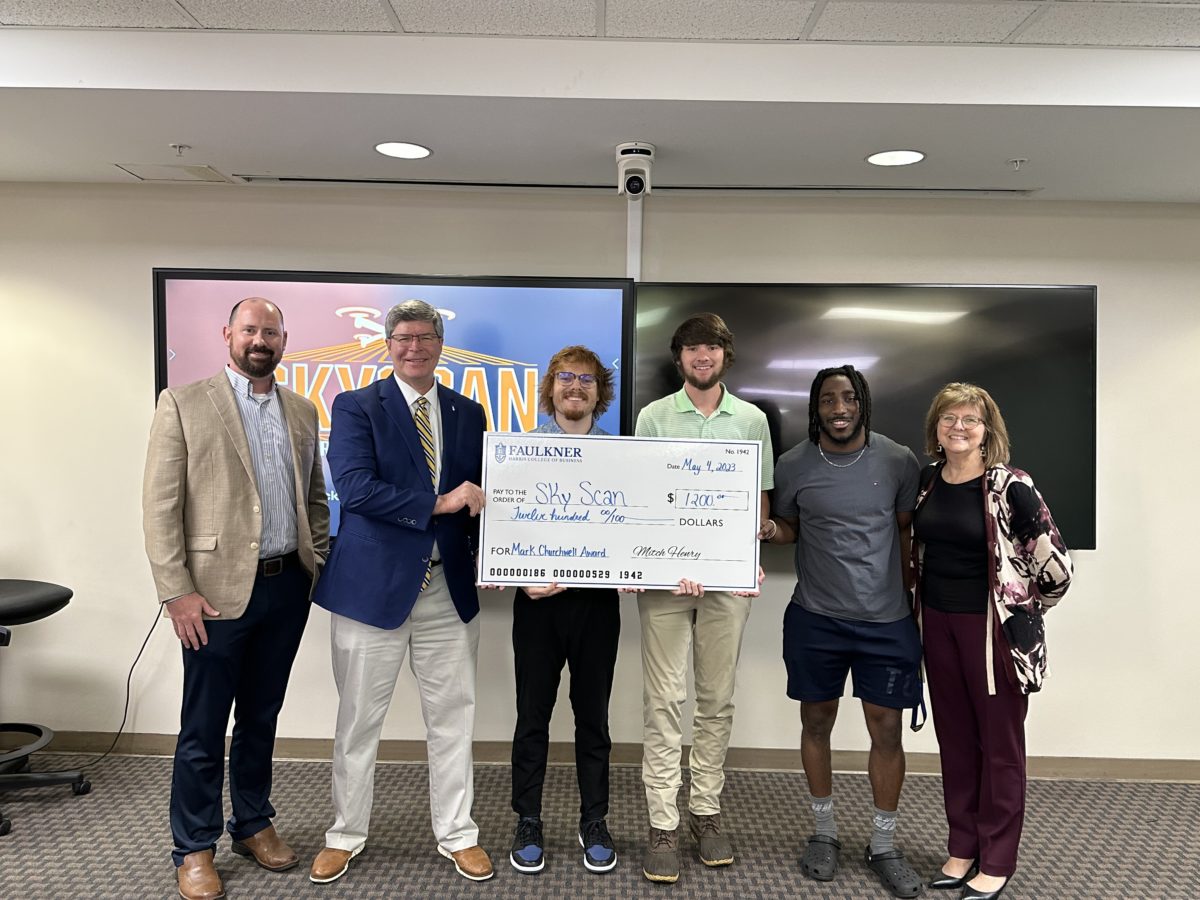 For the competition, students were required to develop a market size hypothesis, value proposition hypothesis, customer segment hypothesis, channels hypothesis, market type, revenue and pricing, and key resources needed. Final project presentations were made by the students to a group of "sharks," prominent business men from the Montgomery community. This year's judges or "sharks acting as potential investors" were Gene Cody, president of Moore Company Realty, Inc., Kevin Long owner of K and B Transportation, LLC, and Joel Hunt with CB&S Bank.
Each team was graded on Reasonable Capital Requirements (10%), Clear and competitive Value Proposition (35%), Practical and Reasonable Business Model (30%), Achievable and meaningful Financial Projections (15%), Polished and organized presentation (10%) and Investment Received (5%).
The teams competing this year were Fresh Kicks, Ball Hogs, College Pack, SGW Robotics and SkyScan. Team SkyScan won the competition. Their business focused on using drone technology for surveying land by photogrammetry. The target market for SkyScan is large land owners, construction companies and surveying companies. SkyScan would allow customers to survey property using LiDAR imaging, informing the customers on the exact height and contours below the drone. Winning team members were Parker Mock, Cole Kelley, and Fred Martin and each team member received a cash prize of $400 for a total award of $1,200.
The award is given annually in the spring term beginning in 2019. All full-time Faulkner University students are eligible to submit proposals for evaluation by a panel of entrepreneurs.