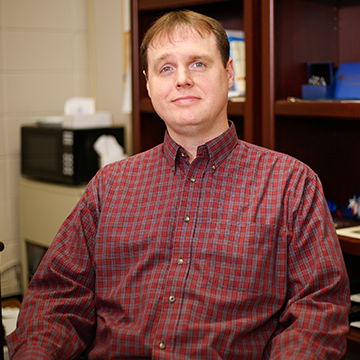 Chris Ours has served as a Faulkner Online Student Success Counselor and faculty member since November of 2016. His Online Student Success position works directly with undergraduate, graduate, and post-graduate students in a variety of disciplines to foster their academic success by developing, implementing, and monitoring an academic action plan for success. An online Student Success Advisor primarily works to assist and streamline processes that students encounter when they seek connections within the University, need assistance navigating administrative or technical procedures, or require other support to enable their successful engagement in their identified courses of study online. Mr. Ours also serves as an Assistant Professor for the university and teaches counseling-related online and on-ground courses for the Social and Behavioral Science department.
Ours brought knowledge and experience in working with adult student populations to this position at Faulkner as well as completed his graduate work in an online environment. He has worked in higher education since 2009.

Ours earned a Bachelor of Science (Education) from the University of South Alabama and a Master of Science (Counseling) at Faulkner University. Since entering his current position, he has completed training with Quality Matters (the current national course design best practices benchmark) and serves on the Quality Matters Committee. Mr. Ours has also completed Blackboard training in monitoring student performance, building online communities, and earned a certification in Blackboard Learn Administration Essentials.