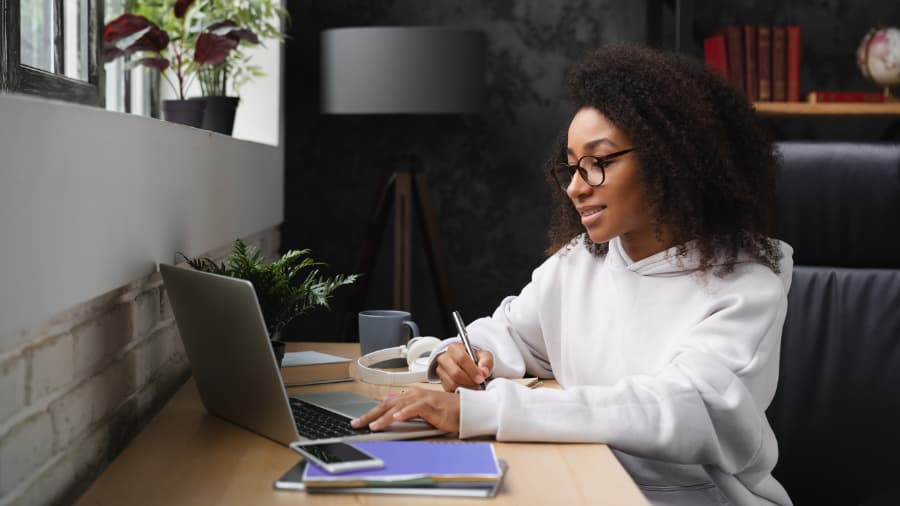 Technological advances have enhanced educational opportunities over the years by making online learning possible from universities and colleges all over the world. Online classes allow students to build schedules that fit into their lives while also saving money on tuition and the overhead of relocating or attending classes in person. And all it takes is a connected device to be able to attend.
The online programs at Faulkner University, a Christian liberal arts university based in Montgomery, Alabama, offer flexible, customizable scheduling to suit your education preferences. While the benefits of online learning are evident, online students can sometimes experience unique obstacles compared to on-campus students. Here, we look at five pitfalls of online learning and how to overcome them.
Technical Issues
As an online student, it's possible to attend class from any connected device, but it's essential to have a reliable internet connection. The speed at which you can connect and participate in class could be hindered by low bandwidth or weak internet signal. This can be especially frustrating if you need to complete a project in a timely manner or participate in an online video chat.
If you're participating in class from home, be sure to choose a service provider that's fast and reliable. Plus, make sure you know where to find support if you require technical assistance with your connection. When attending an online class away from home, such as in a coffee shop or library, watch out for slow or spotty Wi-Fi networks. Be sure to allow yourself plenty of time before class to make sure the public network you plan to use is reliable. Also, it can be helpful to keep a list of backup options in case you have connectivity issues and need to relocate quickly.
Online Communications Issues
Attending classes online requires you to be proficient with a computer. Common tasks include logging in, engaging in classes, completing assignments, and communicating with instructors and classmates. It's important to know online communication etiquette and understand your student rights and obligations when using online learning platforms.
Be sure to pay close attention to how your instructors want you to label and submit files and comply with their instructions. Remember the following etiquette guidelines for the online learning environment:
Avoid typing in full capital letters, which can be perceived as yelling
Avoid being sarcastic
Contribute deliberately and meaningfully
Add only pertinent comments or queries
Be respectful
Before engaging in online learning, feel free to ask questions about the entire process.
Excessive Screen Time
Staring at your computer screen for long periods can cause adverse health conditions. These conditions include eye strain, circadian rhythm disruption, headaches, and neck and back pain.
Students enrolled in online courses must take precautions to avoid conditions related to excessive screen time, especially if they also use screens beyond their studies, such as at a job or for fun. Some things to try include wearing blue light-filtering glasses, taking breaks to stretch and rest your eyes, and limiting screen time before bed.
Poor Time Management and Lack of Focus 
Poor time management and a lack of focus are additional challenges that online students experience. Online classes can make it difficult to concentrate since you may no longer be in an environment conducive to learning. Instead, you might be surrounded by distractions, such as your phone, family members, pets, or even chores that need to be done. Because of this lack of structure, it's important to focus on practical time management skills.
The first big step is to identify time wasters. Utilize tools to block out social media and internet browsing when you need to concentrate on coursework. You can also try installing a free application that blocks specific websites at specific times. At Faulkner University, we offer our students academic resources to help them achieve success without stress.
As for all the distractions around you, separate your responsibilities by creating a weekly or daily to-do list with the tasks you need to complete. Divide extensive responsibilities into smaller tasks and use your list to determine the optimal time of day to complete each one.
Loss of Motivation
Online learning requires motivation to complete tasks, stay engaged, and progress in your coursework. It may be tempting to procrastinate when classmates and instructors are not physically present. You may start the online course fully engaged and then discover your motivation gradually waning over the semester. When this happens, you could fall behind in your coursework, which could impact your grades.
If you find yourself losing motivation, try engaging in positive self-talking. By maintaining an internal dialogue, positive self-talk can help you remain focused on your coursework and boost your confidence. Since you are the only person who ultimately determines your success, it's important to internalize these beliefs and reap the associated benefits of telling yourself positive statements.
Attend Online Classes at Faulkner University
Online learning may be new and different, but it also enables you to take the courses you need to earn your desired degree in a supportive and convenient environment. Based in Montgomery, Alabama, Faulkner University offers several online degree programs with competitive tuition rates and special benefits for veterans, current military members, and dependents. If you are interested in online learning, apply today or request more information to learn about the online programs we offer.