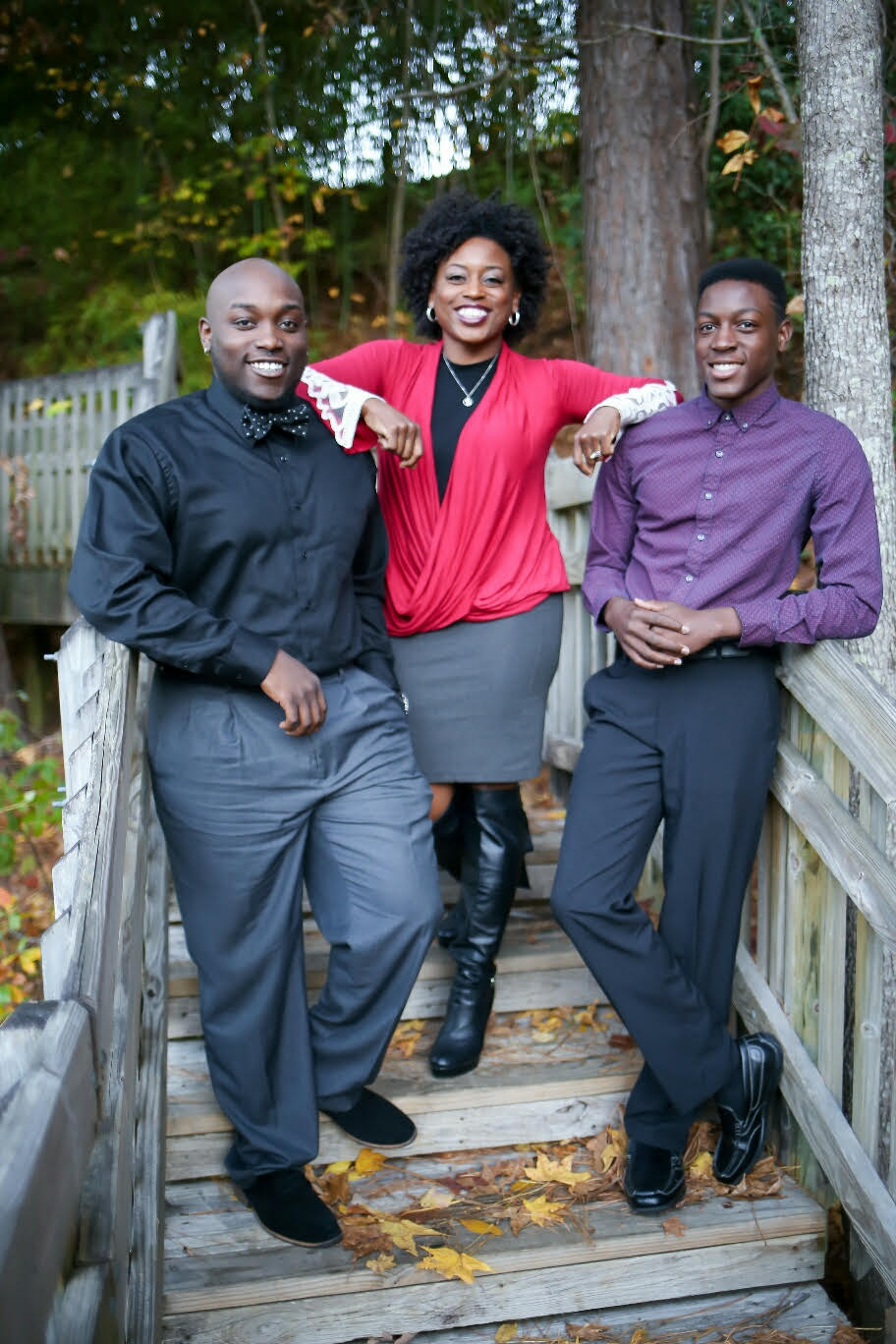 Christa Richardson, a Faulkner alumna, recently received a promotion thanks to her executive business degree from Faulkner and she is now pursuing her Master of Business Administration (MBA).
Richardson earned her Bachelor of Science in Business (BSB) with an emphasis in Health Administration in December 2021. She first began pursuing her degree 30 years ago, but never completed her degree until she came to Faulkner. Now with two adult sons, Richardson knew she needed to "practice what she preached," put aside the excuses and complete her degree.
"I had so many reasons as to why I couldn't go back to school," Richardson said. "Faulkner's program eliminated those reasons and replaced them with flexibility, options, and opportunities. The program provides space for the student with full-time responsibilities."
"This journey was a labor of love. For years, I made myself believe that my degree didn't matter and suppressed the desire I had for it for so long," she added. "I prayed and praised for this, during my journey, and now at the beginning of the next 'phase.' The blessings poured out as I stepped out and into where I was supposed to be. Time does not rob us; we allow ourselves to be robbed. No more. Every day is THE day."
Three days after her graduation ceremony for her BSB in May 2022, Richardson was hired to work as a member advocate for a not-for-profit health insurance company. Through her studies at Faulkner, she learned what she would need to get to the next level.
"Time Management is the answer that encompasses every course, but truthfully each course touches on my day-to-day work. Whether it's Medical Coding, Managerial Accounting or Global Business, there is information that I can apply not only to work but also my personal life," Richardson said.
Richardson is now serving her company as a quality management analyst after her promotion in June 2022.
"It is important to build relationships, aspire to excellence and forge a strong work ethic, however, some positions require a degree to go along with those attributes. I wanted to expand my opportunities and that is what my degree at Faulkner afforded me," Richardson said.
She planned to begin her MBA program directly after graduation, but since she received the promotion, it would have been challenging to balance both a new degree and a new role. She asked director of Faulkner's MBA program, William Cooper, if she could postpone her start date.
"Mr. Cooper has been excellent on my journey. He was understanding and we agreed an October start date would be more feasible and manageable," Richardson said. "I'm currently in the middle of pursuing my MBA. It's like any new blessings, opportunities, experience or knowledge. Once you have gotten a feel for it, you want more. Pursuing knowledge and realizing full potential are a part of my company's corporate values. I haven't realized my full potential yet; so, there is so much more to come."
To learn more about taking the next step to earning your degree at Faulkner University, visit the BSB and other executive programs at https://www.faulkner.edu/one-plus-one/ or the MBA program at https://www.faulkner.edu/mba.