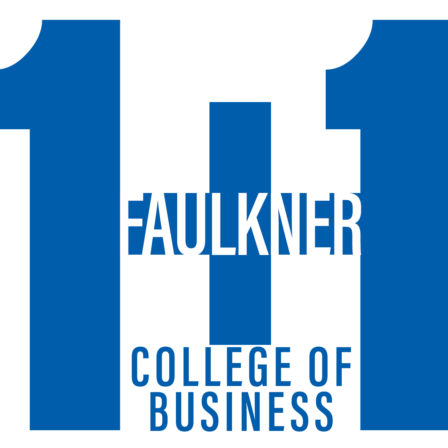 Complete Your Degree and Grad School In Only Two Years
After completing your accelerated, one-year HRM, BSB, or BBA program at Faulkner University, you have the opportunity to apply for our accelerated, one-year MBA or MSM graduate programs. You can go from not having a bachelor's degree to finishing grad school in as little as two years! 
Here's how it works: Upon completion of your prerequisites, you can finish the remaining requirements of your undergrad degree in 12 months. 1 + 1 students can then go on to complete a 30-hour graduate program in an additional 12 months. 
If you would like to pursue your MBA or MSM, be sure to complete the no-cost graduate application after entering your final undergraduate module. After submitting your application, one of our admissions counselors will be in touch with more information. 
It's never too late to reach your goals and advance your career with Faulkner University's accelerated 1 + 1 programs!
Undergraduate Executive Programs
The Harris College of Business & Executive Education offers innovative programs geared toward adult students.
These three programs, designed for students who have completed two years of prior to enrollment, enables adult students to complete the baccalaureate degree on a schedule convenient for them. Most adult classes are scheduled in the evening, on the weekend, or online, depending on the program.
Graduate Degrees & Programs
The Harris College of Business & Executive Education also offers executive-style master's degrees. Our Executive programs give students the opportunity to earn their degree in one year.