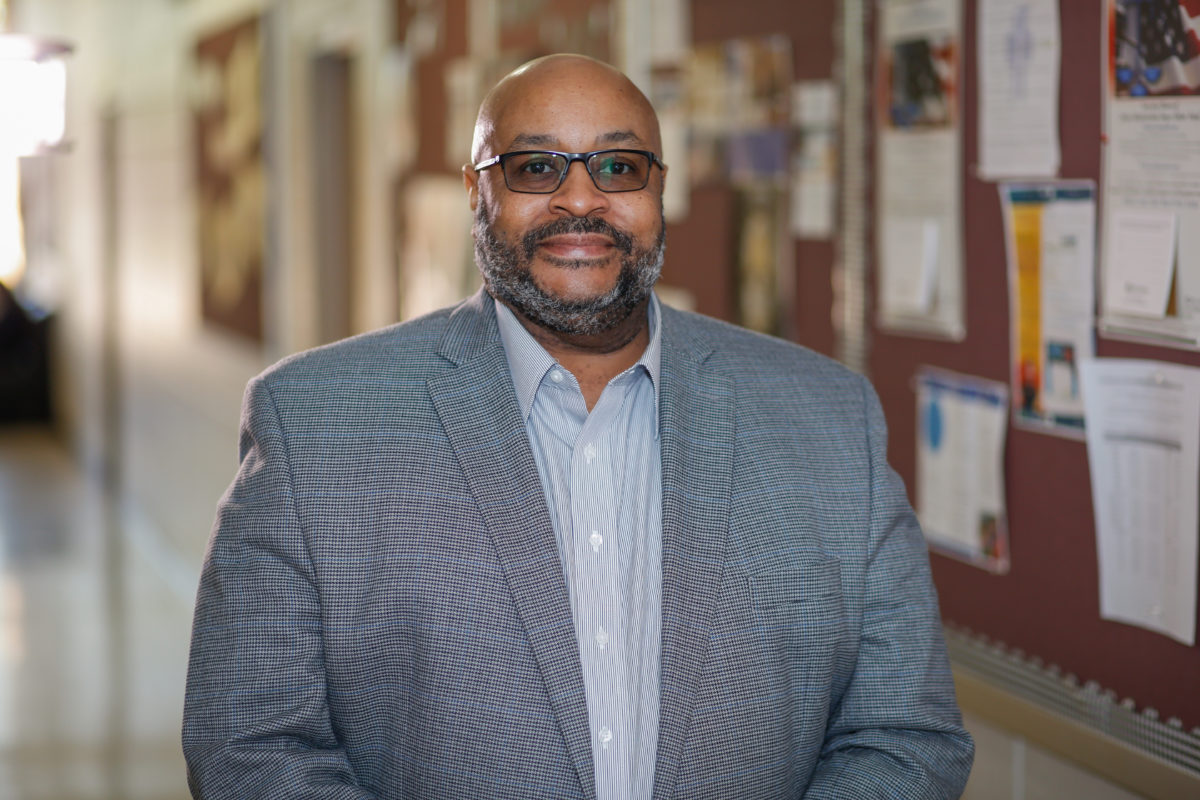 Andre Mitchell, the director of the Bachelor of Science in Criminal Justice program, knows the importance of training students to become vocational ministers.
Mitchell believes training students in Christian ethics is necessary for them to succeed in the workforce. Attending a Christian school will help students express themselves, solidify their faith, and prepare them for the future. Whether they plan to pursue careers in law enforcement or as attorneys, "students will remember the Christian atmosphere at Faulkner, and it'll translate to the workplace," he said. 
Mitchell launched his career in public service in 1988, serving in Desert Storm and two tours after 9/11, and he was also in the United States Army Reserve. Later, he joined the Montgomery Police Department, where he retired as a lieutenant in 2019. He was the Major Crimes Bureau commander and oversaw crime scene and homicide, spending over 15 years in investigation. 
After earning his Masters in Justice Administration from Faulkner in 2021, Mitchell began working as a professor in the criminal justice department. Several months after teaching his first Intro to Criminal Justice class, he was asked to become the director of the Bachelor of Science in Criminal Justice program, starting in January 2022. "It feels like I've been here for years," Mitchell said. "Everyone at Faulkner has accepted me, and they've been so kind and helpful."
Mitchell takes a hands-on approach in his position, fulfilling his administrative duties and overseeing adjunct teachers and their online classes. In addition to his role as director, he continues to teach several criminal justice classes. 
Working at the Montgomery Police Department has shaped how he approaches his role as a director and professor at Faulkner. Mitchell said, "everything I went through prepared me for the next position" and helped him become a better leader.
Not only has working in law enforcement and with a variety of people led to growth and new opportunities, but Mitchell has been able to bring his past experiences into the classroom. In each class he teaches, Mitchell tries to integrate the first-hand knowledge and experience he gained, using it to educate students and help them apply it to their future careers.
Mitchell views his students and colleagues as extended family, and he makes an effort to identify and reach out to students who might be going through a challenging season. He often notices how struggling students are even more receptive to his efforts because he approaches them from a Christian standpoint.
Even after students graduate and enter the workforce, Mitchell believes that Faulkner and the Christian people with whom these students engaged will continue to impact them. "When they get out into the world and start working, they'll start relating things back to their schooling and remember the lessons they were taught," Mitchell said.
Thanks to Mitchell and his colleagues, these students are given an education in both criminal justice as well as a spiritual education that will influence them for years to come.
Currently, Mitchell is enrolled at Liberty University, earning his doctorate in criminal justice with a focus in leadership. He would like to advance within his current field at Faulkner and continue to encourage students to help others and use their careers as vocational ministries.