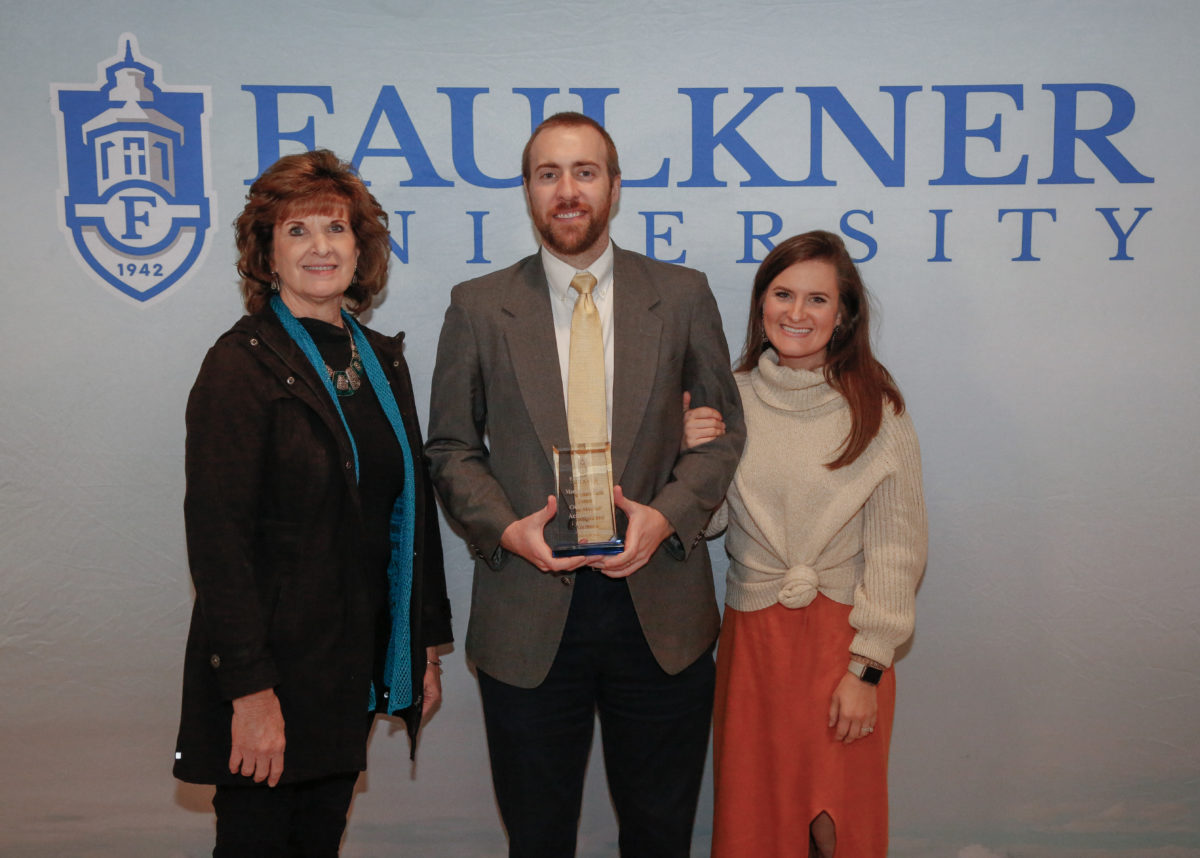 Faulkner alumnus Clint Mitchell is using his role as Mobile Christian School's Head of School to share God's word in an effort to lead students to a strong relationship with Christ. 
"I love getting the opportunity to help our young people become the men and women that God wants them to be," Mitchell said. "Through academics, athletics, extracurriculars, and many other avenues, I love watching our students grow and develop. Most importantly I am thankful for the opportunity to share God's word and work with others in an effort to lead students to a strong relationship with Christ. I am blessed to work with an amazing staff and amazing families that make it fun to come to work each day!"
Mitchell graduated from Faulkner in December of 2013 with a Bachelor of Arts in Mathematics with Education Certification. In 2022, he was honored as an Accomplished Alumnus for Faulkner's College of Arts and Sciences' Math, Natural and Physical Science and Computer Science departments at this year's Marketplace Faith Friday Forums.
After graduation, Mitchell moved to Mobile, Alabama to start working at Mobile Christian School as a math teacher, football coach, basketball coach and track and field coach.
In 2018 Mitchell earned his Master's of Education in Educational Leadership and started work as the Upper School Principal for Mobile Christian School over grades 6-12. He was promoted to the position of head of school in May 2022.
It was his time at Faulkner and the relationships that he made there, that helped him become the person and the leader he is today, he said.
"Those relationships and individuals that poured into me outside of basic academics have helped make me who I am today. I am able to see as a school leader how important it is to develop a relationship that goes past surface level with my students and teachers," Mitchell said.
"The overall example that was shown by professors at Faulkner was something that I will always remember. The interactions and conversations that I had with faculty and staff always felt genuine and supportive," he added. "Seeing professionals work in such a way was always a great reminder of how important it is to remain consistent in life. Being the same person at home, at work, or any other arena is a part of being the type of Christian that God calls me to be. I'm thankful for the modeling of these characteristics that was shown while I was at Faulkner."
Mitchell is married to fellow Faulkner alumna Britney (Sargent) Mitchell and together, they have two children, Lincoln, 4, and Landyn, 2. They worship at Creekwood Church of Christ in Mobile.