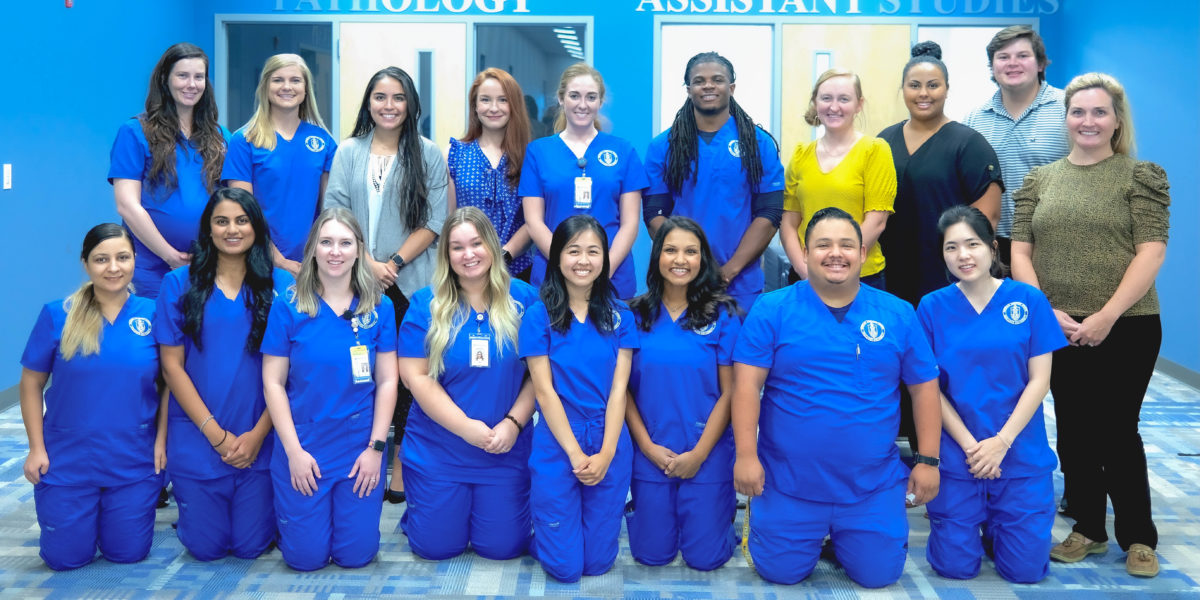 Kelsey Bryant, her mother and her younger brother escaped from a home rife with domestic violence. They escaped to find hope.
That's one of the reasons why she decided to pursue a career in health sciences; to give back and to provide others with a similar hope. A hope of emotional and physical healing.
Bryant, who is now 22, is currently enrolled in Faulkner's College of Health Science's speech-language pathology (SLP) program and has joined 60 of her health science peers to form the College of Health Sciences (CHS) Service Club. Together, they spread hope and service to others, bring awareness of local health services to Montgomerians and foster inclusion of Montgomery's underserved communities.
Established in August 2021, the CHS Service Club has run toward the brokenness of humanity in the Montgomery community to find areas where they can reach out and partner with nonprofits and community organizations already serving families and individuals in the area.
One organization the CHS Service Club partnered with in October was the Family Sunshine Center, which provides services for victims of domestic violence, family violence, sexual assault, and human trafficking in the River Region. 
Bryant was among those who participated with the center's Painting with a Purpose event for Domestic Violence Awareness Month. Students took paint and canvas to capture vibrant messages of hope, love and encouragement that were donated to victims and their families currently living at the center's emergency shelter and transitional housing facilities.
"Painting with a Purpose touched me personally, because I was able to connect with what they were going through," Bryant said. "I was in high school when my family and I experienced domestic violence and we got out. We didn't stay at a shelter, but it was a tough situation for all of us. I was the first of my family to graduate from college and now I'm here as a grad student."
Bryant's story goes beyond her own personal success. Her mother recently bought a home and her younger brother graduated from high school and is enrolled in a local community college in Mississippi.
"Being a part of the SLP program here and this club is about giving people hope like I have seen in my own family," Bryant said. "Showing people that is it possible to change your situation or to get the medical help you need. Yes, those families are in the shelter now, but that's the first step to bettering their situation."
Likewise, one of the club's inaugural founders, PA student Tevri Tayip, came into the program with a background in social work. She views their roles as servants to the community, not only as future health care professionals, but as people who care and who are invested in the needs they see around them.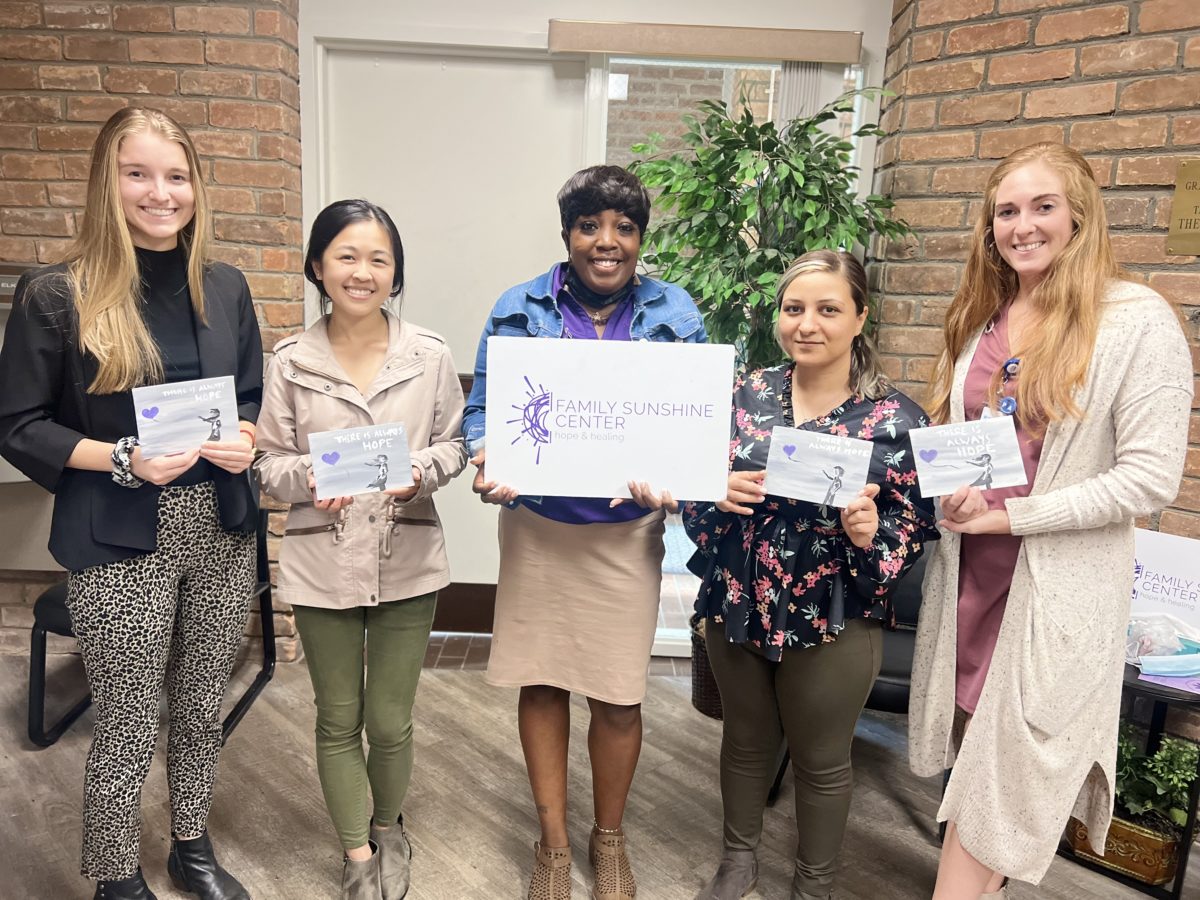 "I find purpose in serving others and the community," Tayip said. "Yes, we are health sciences students and have a lot going on with our grad school studies, which is not easy, but carving out time to serve in these ways brings us all back to our purpose and why we wanted to become health care professionals in the first place."
Kodee Harrison, one of the inaugural members of the physical therapy (PT) program, wanted to pursue PT in order "to be the hands and feet of Christ" while being in a career she's passionate about. PT provides her with an avenue to minister to people while assisting and educating them on how to improve their quality of life, she said. As a member of the CHS Service Club, she gets to do that and more.
"College is a busy time and it is really easy to get caught up in the chaos of tests, quizzes, presentations, studying, and stress," Harrison said. The CHS club offers opportunities to serve the community while establishing relationships. It keeps school in perspective and keeps me grounded on my purpose for being here."
For Josh Serrano, who came from Texas to be a part of the PA program, helping Montgomery's Hispanic community overcome barriers is where he finds his passion through serving.
"I've met many here in the Hispanic community who are unaware of or afraid to seek out the free medical services Montgomery has to offer," Serrano said. "I think it has a lot to do with the language barrier or simply fear."
The CHS service club originated as a PA Advancement project assigned to Cohort 1 their very first semester. As Faulkner College of Health Sciences brought in more students and acquired their own building, what used to be the PA Service and Diversity Club, evolved into the CHS Service Club, now with representatives from both PT and SLP.
Serrano, Tayip along with McKenzi Mayfield and Abby Peterson were instrumental in bringing their vision of a service club to life.
Since growing to include the other health disciplines of PT and SLP, as a club they have also served the Montgomery Area Humane Society by walking dogs up for adoption. Their upcoming projects include a food drive for a local food bank, Feeding Hope Across Alabama, and partnering with the Montgomery Health Department to provide health services and community education.