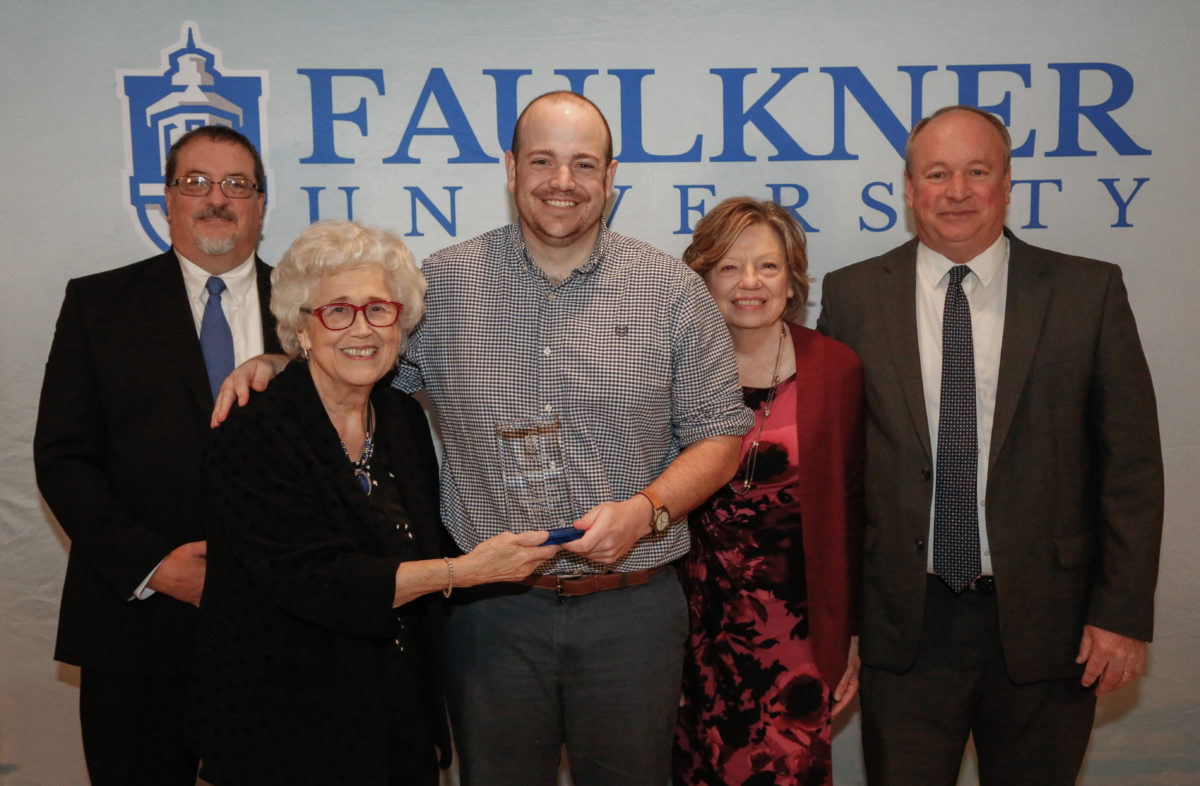 Born and raised in Montgomery, Alabama Drew Phillips is now the Senior Environmental Scientist at the Alabama Department of Environmental Management after graduating from Faulkner University and Faulkner Law.
Phillips, son of longtime Faulkner professor, Steve Phillips, was honored during the 2022 Marketplace Faith Forums as the Distinguished Alumnus for the College of Arts and Sciences' Natural and Physical Sciences department.
Phillips graduated from Alabama Christian Academy in 2005 before enrolling at Faulkner, where he graduated in 2010 with a Bachelors in Biology. He later attended Faulkner Law, earned his Juris Doctorate and passed the BAR Exam in the summer of 2013.
"I actually transferred to Faulkner after a couple of years at a large public university," Phillips said. "Faulkner gave me a support system that I didn't have before. It also gave me an opportunity to get involved with out of school activities. Both of these were instrumental in developing the more intangible workplace soft skills and my overall personal development as a responsible adult. Faulkner's education has given me abilities as good or better than my peers who went to larger universities."
"Faulkner's professors took an interest in my success personally. I realized how important taking an interest in the success of others can be and makes work more rewarding and creates a support system that is so important for your career development," he added.
After passing the BAR, Phillips began work in a private law practice full time for two years before taking a job at the Alabama Department of Environmental Management in 2016 to work in Environmental Law. He is the current Senior Environmental Compliance Scientist there while still practicing transactional law part time.
"My job is to make sure Alabama businesses operate in accordance with Federal/State environmental law and to serve as a contact point for the public for compliance assistance with environmental regulations," Phillips said. "I also practice law part time focusing on estate planning and transactional work. In my role with the state, I spend a lot of time in the field inspecting large Alabama manufacturers such as defense contractors, auto manufacturers and chemical companies. Getting to see how things are made and amazing technology are two of the things I enjoy the most about my work. I also enjoy the satisfaction of helping people solve problems in my part time legal work."