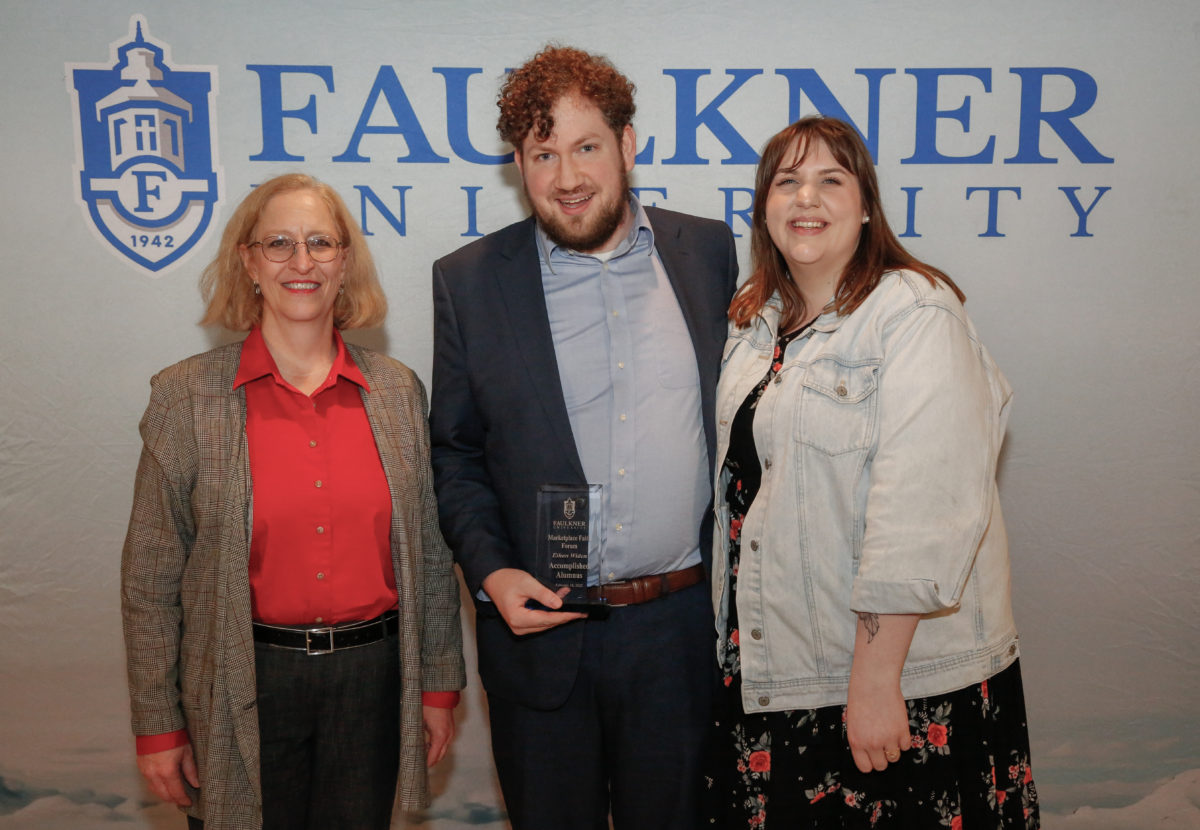 Faulkner alumnus Ethan Widen is making sure churches have what they need when it comes to technology as the senior developer at Divine Technology Systems.
Widen was honored as Faulkner's Distinguished Alumnus for the College of Arts and Sciences' Computer Science department for his work providing software to churches.
Widen graduated from Faulkner in 2018 with a degree in computer and information science and immediately moved into a role serving churches in the realm of church management. As a senior developer, he works remotely on a small team and specializes in mobile development, volunteer management, and making processes easier to use for church members through software.
Divine Technology Systems develops web software for churches to help integrate all the parts of managing a church in one easy to use place.
"I have the opportunity to talk to church staff all the time and hearing about what God is doing and how I can partner with each church is exciting," Widen said.
At Faulkner, Widen was encouraged to move out into the world with the knowledge that the gospel brings renewal when work is hard and exhausting.
"Professors treated me with respect and dignity through giving me their time to hear out my questions and fears. They learned about me as an individual and encouraged me to do the same as I became a professional," Widen said. "I spent most of my time at Faulkner trying to soak in how faith and serving those around me can deepen my education. Faulkner prepared me to intentionally pursue my passion and discover what God had prepared for me. My career became another way I could walk out my Christian faith and the mission."
He is married to Sarah and they celebrated their 2nd anniversary in December. Together they are looking to move overseas to the mission field.