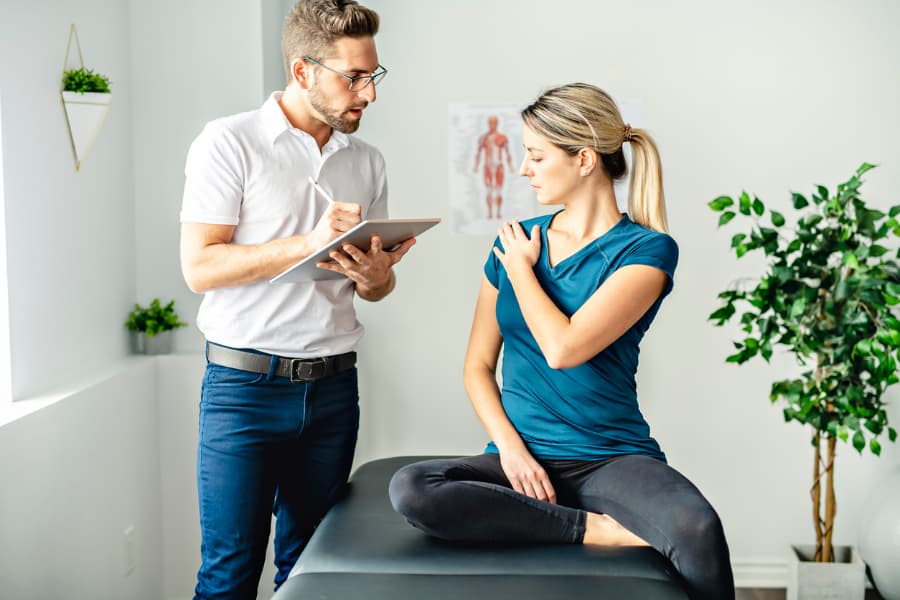 There are many ways to have a career in sports without playing on the field, and becoming a sports psychologist is one of them. A Bachelor of Science degree in sports psychology can open the door for you to assist players both on and off the field. You can do this by helping athletes overcome mental problems they may not be willing to share with others. Located in Montgomery, Alabama, Faulkner University offers both online and on-campus opportunities to earn this degree. Here, we look at ways sports psychology can be used to improve an athlete's performance, both on and off the field.
What Is Sports Psychology?
Before diving into how sports psychology can improve performance, it's important to understand the field itself. Sports psychology is essentially the study of how sports and exercise can affect mental health, as well as improve health and well-being. The first research lab devoted to the study of sports psychology was opened in 1925. It wasn't until 1965 that this field began to get more recognition and become more widespread.
Sports psychologists can find careers on sports teams and in schools and even work with non-athletes who want to improve their lives by becoming more involved in exercising.
Develop More Focus
There are many distractions for athletes. From fans cheering in the crowds to rival teams heckling them, some athletes may find it difficult to concentrate on the game. This can result in poor performance, and it may even cost them a win.
You can work with athletes on techniques to develop superior focus, such as:
Mindfulness
Deep breathing
Remaining in tune with bodily signals and sensations
Anxiety
Sports can be rather stressful, especially for athletes who are trying to impress scouts, playing for college teams, or joining the major leagues. There can be a lot of pressure to win, and this can take a toll on an athlete's mental health. This can result in athletes failing to live up to their potential or lead to burnout, both of which can cause them to quit.
You can help athletes by using sports psychology to teach them techniques to:
Relax
Avoid distractions
Build self-confidence
Change negative thinking
Goal Setting and Visualization
There's more to sports than just winning the next game. By helping athletes learn how to set realistic goals and visualize how they will accomplish those goals, you can help them improve their performance.
Setting goals is an important step in being an athlete. This can be both short-term, as in the next major event, and long-term, such as considering where they want to be four years from now.
Visualizing how they will get there can help motivate athletes, as well as assist them on how they will go about fulfilling their goals. Focusing on goals can also help alleviate stress and anxiety in the moment.
Mental Toughness
Playing sports can be both exhilarating and rewarding, but it can also be stressful. There will be times when athletes will question if playing the sport is worth it, be disappointed when they lose, and feel lonely when they're on the road away from friends and family.
By developing mental toughness, athletes can learn how to handle these problems without being knocked down, which in turn can help them reach optimal performance. This is done by learning to have faith in their own skills and abilities, a desire to succeed, and the ability to thrive despite setbacks.
Team Building
Most sports involve teams and require athletes to work with others to be able to succeed. By learning to function as a team, athletes learn they aren't alone in their journey. This can be very rewarding as they develop a relationship with their teammates. It's important for them to learn they can depend on those around them and draw on the strength and motivation of their teammates.
Motivation
It can be hard to stay motivated, but there are techniques sports psychologists can teach athletes to help them power through bad days and depression. This can be as simple as reminding them of external factors such as money, social recognition, trophies, medals, or scholarships.
There are also intrinsic motivators, including pride in their achievements, the sense of peace they get when they accomplish something they once thought was impossible, and fulfillment of their own desires.
By helping athletes develop their motivation, sports psychologists can help them push through difficult moments that seem insurmountable. And when they do something incredible, it can serve as a reminder they can do this when future hardships appear.
Study Sports Psychology at Faulkner University
Helping athletes learn how to face the many obstacles they'll be confronted with in their career, whether it be on a high school basketball team or playing for a professional team, can be very rewarding. By earning a degree in sports psychology at Faulkner University, located in Montgomery, Alabama, you can help athletes improve their performance and provide them with techniques to succeed in other areas of their life. Contact us today to request more information or apply online.