Bachelor of Arts in Music - Choral or Instrumental Track
Is creating music one of your passions? Do you want to fine-tune your musical talent and learn how you can serve others as well as earn a living through music? You can with a Music degree from Faulkner University!
At Faulkner you can:
Degree plans
Bachelor of Arts in Music - Choral Track
Bachelor of Arts in Music - Instrumental Track
Scholarship and Audition Guidelines
Internship opportunities
Recording studios
Studying the professional private music instructors
Churches
High school bands and choruses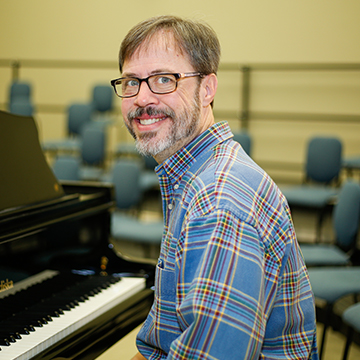 Dr. Allen Clements serves as the director of choral activities.  In 2004 he conducted the El Dorado Choral in a performance of Handel's Messiah and, in 2005, he led the All-Region Senior High Mixed Choir at the Arkansas Choral Directors Association Southwest All-Region Choir Clinic/Concert.  His reviews of choral compact disc recordings are regularly published in the Choral Journal. In 2009, Clements' article "Minority Students and Faculty in Higher Music Education" was published in the Music Educators Journal.
Alumni Spotlights
Westley Schlundt studied music performance in guitar and violin at Faulkner University and graduated in 2012. He is the owner and founder of Central Alabama Suzuki Violin Association.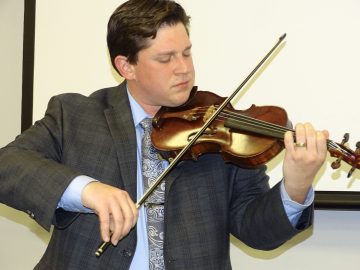 Derek Carnley – Jazz band teacher and works at the Montgomery School of Music. Graduated in April 2017 with a Bachelor of Arts in Music.
"The music department at Faulkner is a close-knit group. I knew each of my professors personally, and being with the other music majors was like being part of a family: everyone helped each other to succeed. Studying at Faulkner gave me the knowledge and experience I needed to teach, direct ensembles, perform on my instrument, and compose and arrange music in a professional environment."