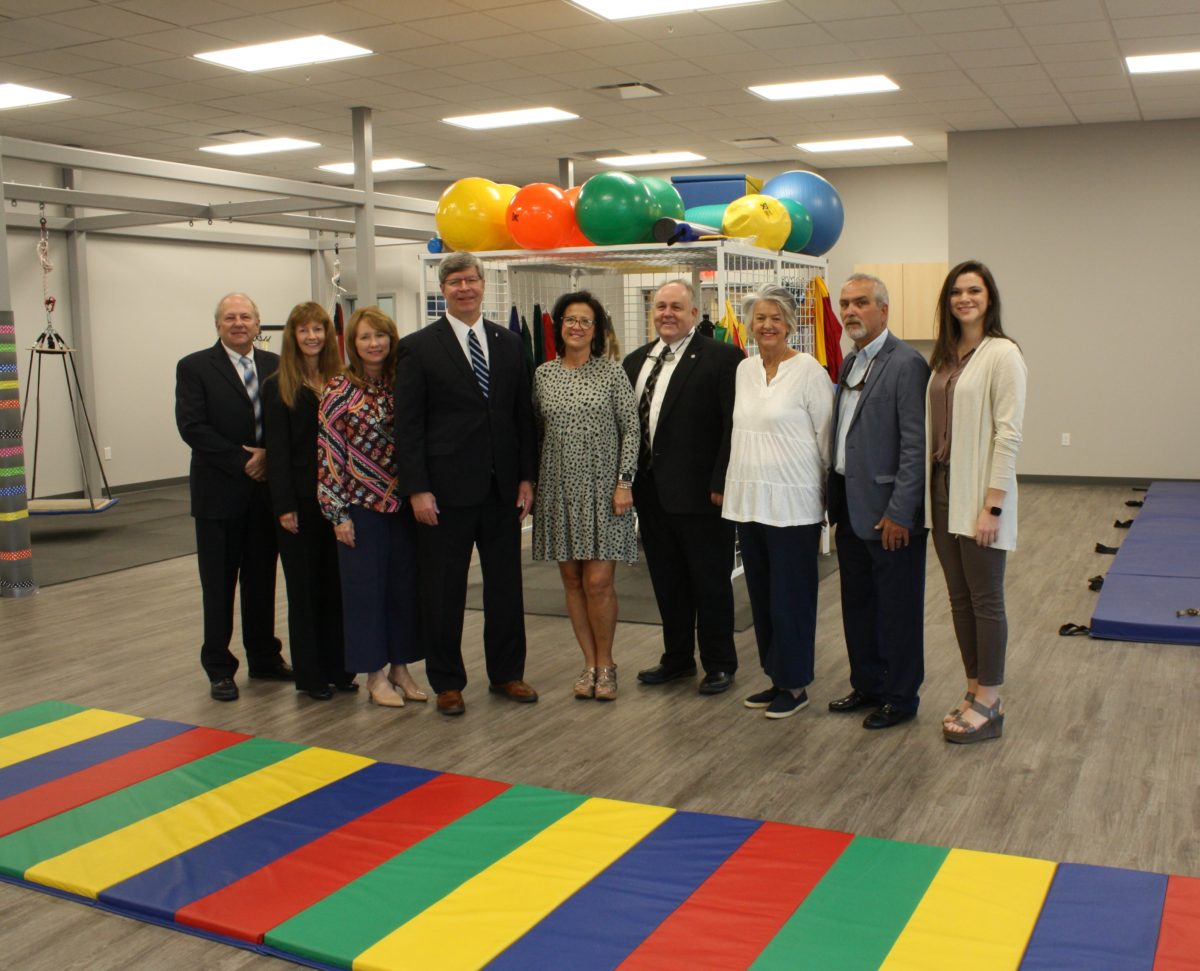 The Eubanks and May families have a love for Faulkner University that spans across generations.
Their recent and generous million dollar donation to Faulkner University's College of Health Sciences and the Mike and Lisa Williams Center for Autism is a testament of their devotion to the university and their desire to support the center's mission of help, hope and healing.
Board of Trustees Vice Chair Mike and Tanya Eubanks and Steve and Lisha May presented a check for $1 million to President Mitch Henry and Cindy Henry and Board of Trustees Chair Dale Kirkland and Angela Kirkland on Friday, October 7, 2022.
The donation goes toward the funding of the College of Health Science's Pediatric Gym, which will be named in honor and in memory of Marceil Harrison, mother of Tanya and Lisha and wife of Lamar Harrison.
The Eubanks, May and Harrison families are long-time supporters of Faulkner University. The families' patriarch, Dr. Lamar Harrison is a household name at Faulkner University. The Faulkner Eagles Baseball diamond is named the Lamar Harrison Baseball Field and the Faulkner Mobile campus property was donated by the Harrison family in June 2018.  The Freeman- Harrison Student Multiplex and the Harrison Apartments, a four building complex, also bear his name and Harrison was also responsible for the physical facilities of Faulkner's Huntsville campus.
In honor of his dedication to Faulkner University over the years, Harrison was conferred an honorary Doctorate of Humane Letters on December 17, 2005 for being "a devoted supporter of Christian education."
Several members of the Harrison, Eubanks and May families have attended and graduated from Faulkner University and because of that, they continue to be strong long-time supporters of the school and its mission.