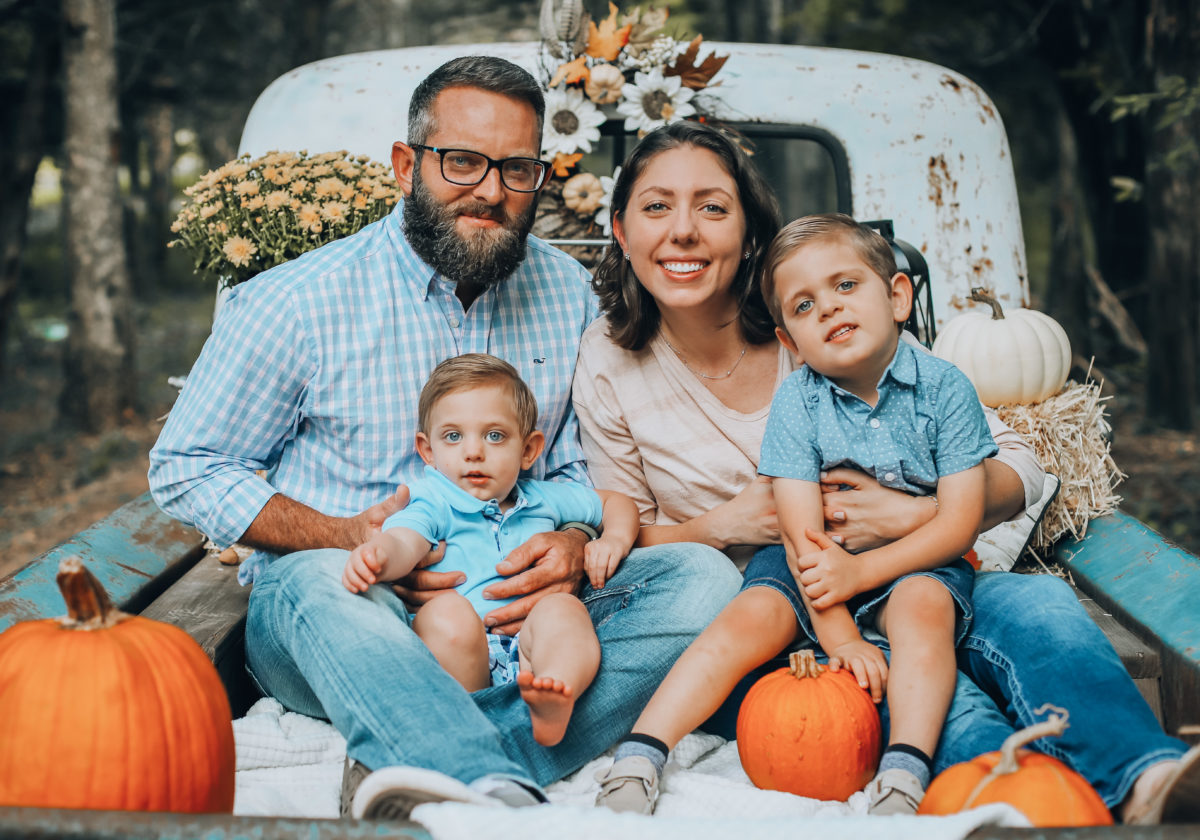 Not one single fingerprint is the same, a display of God's perfect design. Faulkner alumna Mary Simmons knows this to be true and makes it her life's work to investigate unique fingerprints from crime scenes to help solve cases and bring justice to victims.
Simmons, a certified latent print examiner with the Montgomery County Sheriff's Office, was honored as the College of Arts and Sciences' Distinguished Alumna for the Criminal Justice Department at this year's Marketplace Faith Friday Forums.
"I really enjoyed my time as a student at Faulkner. I was a member of Chi Omicron Chi, played on the volleyball team, and graduated from the Great Books Honors College," Simmons said. "These experiences in particular helped me develop social skills and build character. This, paired with education from a Christian perspective, prepared me to work in a field that requires boldness and morals. I was able to lay a strong foundation of these qualities in my personal life that I was then able to build on professionally. I now have the responsibility to operate ethically and without bias in every aspect of my job, most importantly fingerprint comparisons, and to be prepared to defend my decisions and conclusions. It is very fulfilling knowing that my work contributes to justice and closure for victims of crime in our community."
As a certified latent print examiner, Simmons compares and searches unknown fingerprints lifted from crime scenes with the goal of identifying them to further the investigation process. She has served the residents of Montgomery County for twelve years, ten of which have been in this capacity. She was awarded "Civilian Employee of the Year" in 2012 after completing her Latent Print Certification requirements and successfully completed her certification renewal in August.
Simmons decided to pursue this career choice after taking "Fingerprinting" as an elective offered through the Criminal Justice program at Faulkner University. She has now been the adjunct instructor of this same class for the past five years and enjoys being able to share her knowledge and experience of fingerprints with students.
"One of the reasons I chose to attend Faulkner was because of the faculty and staff," Simmons said. "To be taught by real professionals from the field, who bring real-life examples and application to their teaching, while also demonstrating their faith in the classroom and beyond is something very unique to Faulkner. Having such great role models in my life during a time of so much growth and personal development was invaluable."
After receiving both a Bachelor of Science in Criminal Justice and an Associate of Science in Criminalistics from Faulkner University in 2008, Simmons continued her education and graduated from Auburn University Montgomery in 2011 with a Master of Science in Justice and Public Safety. She is now taking classes through Liberty University in pursuit of a PhD in Criminal Justice. 
Simmons is married to her husband of seven years, John. They have two sons together, John and Jeffrey. They are members of the Church at Eastern Oaks where John serves on the Church Council and Mary serves as the Small Group Director.