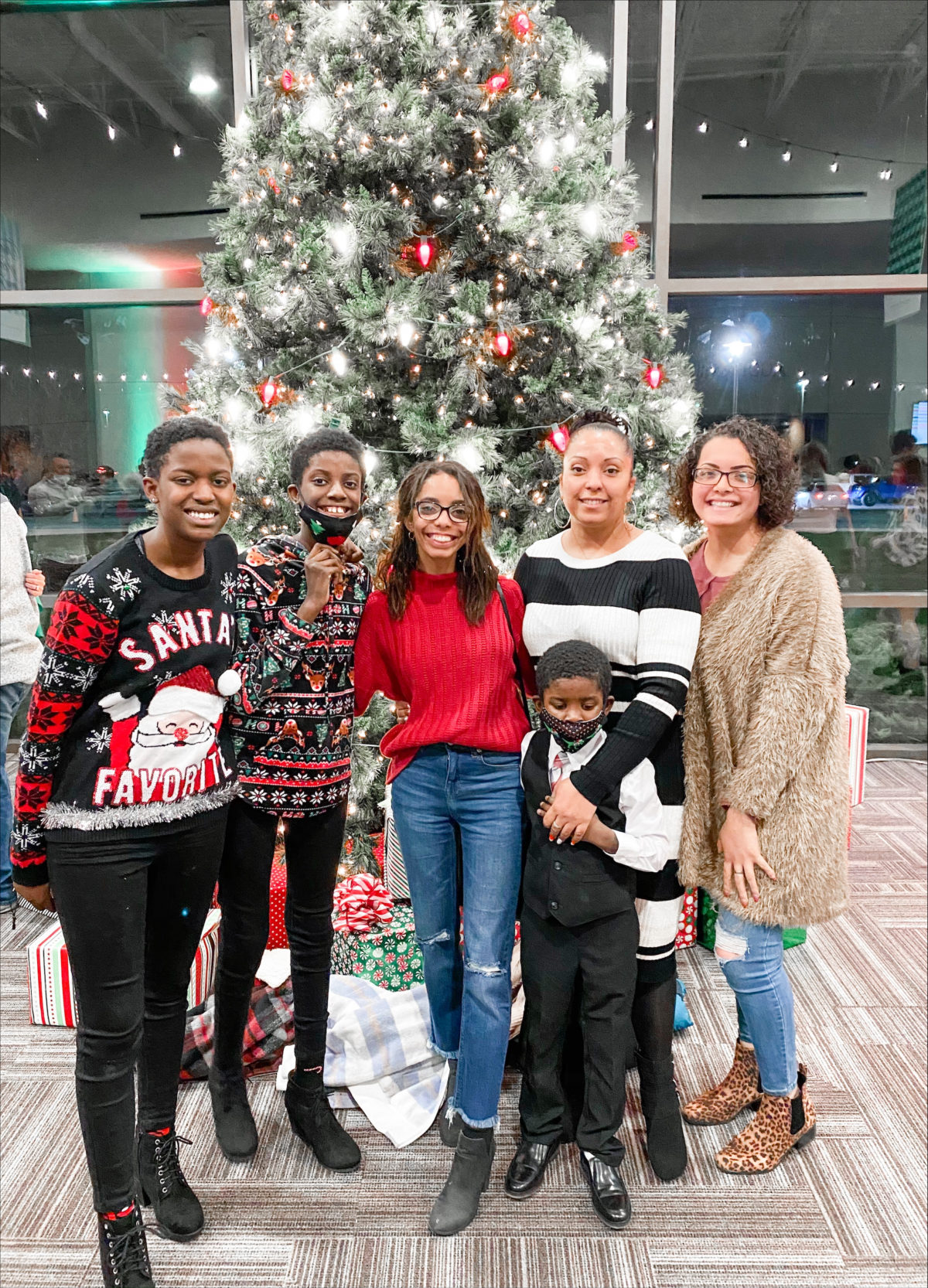 In her career, Faulkner alumna Nayla Contreras has the opportunity to serve people when they are suffering from some of the darkest moments of their life.
Graduating from Faulkner University with a B.S. in Forensic Psychology in 2018, Contreras now serves as the Victim Service Officer for the Office of the Attorney General. She was appointed to her position in 2020 to assist and serve victims of various violent crimes throughout the state, working with attorneys in the Criminal Trials, Criminal Appeals, and Capital Litigation Divisions.
"I serve victims of violent crime, such as sexual assault, homicide and burglary, to name a few, as they travel through the criminal justice system. I keep them informed of their case and I serve as a liaison between the victims and my prosecutors," Contreras said. "My position also helps victims throughout the appellate process and the process leading up to execution for Death Row cases. I love my job because I get to help people at arguably their most vulnerable time. It's not always easy nor is it always fun, but it is always rewarding knowing that my families are being heard."
During her last semester of college, Contreras interned at VOCAL (Victims of Crime and Leniency), a victim's advocacy non-profit based in Montgomery, AL. Upon graduation, she was hired full time by VOCAL as their Court Advocate. During her time at VOCAL, she assisted victims of homicide through all stages of the criminal justice system, including working crime scenes with the Montgomery Police Department and attending pardon and parole hearings until she was appointed to her current role.
Contreras is able to serve both the physical and spiritual needs of the victims she works with because of the foundation of faith she built at Faulkner.
"I would say Faulkner is where I actually started to live in my faith and I guess I mean that even though I grew up in church, it wasn't until my time at college that I really started to dive deep into my relationship with God," Contreras said. "That faith background helps me as a professional because the people I work with and the cases I see daily are not fun and lighthearted. They're typically dark and while I could shut myself away from God and just assume the world is inherently evil, I instead am strong enough to cling to Him even more. Faulkner helped me establish that core belief that even when the world itself is dark and scary, God is much greater than that and even in the worst of time, His love and light can be seen."
While at Faulkner Contreras was a member of Phi Lambda, Images in Ink, and served as a Senior Senator for the Student Government Association.
"My experience at Faulkner was great! I think everything from Social Clubs to serving as a Senior Senator for SGA made me a well-rounded person," Contreras said. "My classes themselves prepared me more than I would've thought for my current position. Being a Forensic Psych major, we were a unique blend of psychology, criminal justice, and legal studies – all of which I use daily. I had fantastic professors who pushed me and encouraged me to be my very best at everything I did."