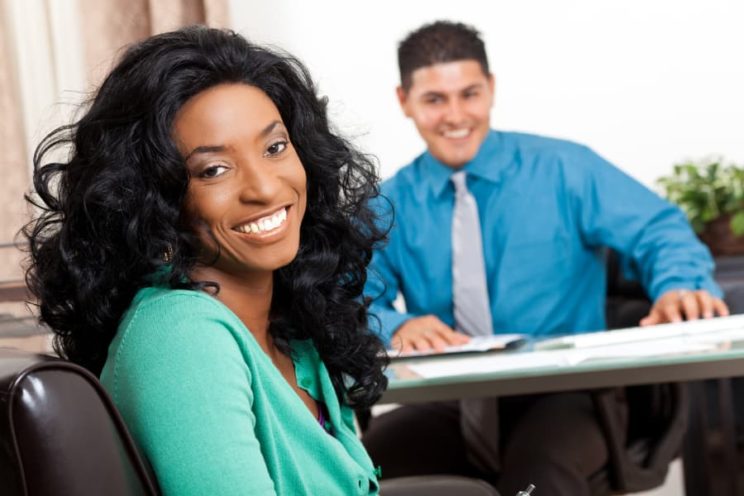 A group that functions well at work is the key to productivity and job satisfaction. While earning an industrial-organizational psychology degree, you will explore how people behave within working groups and find ways to solve problems. The B.S. in Industrial-Organizational Psychology program at Faulkner University also is an excellent foundation for students who plan to attend graduate school to earn a master's degree, an MBA, or a doctorate. This exciting field can be an entry point to many career roles, as it provides insight into both human systems and human relations.
Industrial-Organizational Psychology Degree Skills and Qualities
Most professional industrial-organizational psychologists have obtained a master's degree in the field. However, the skills and qualities acquired in a bachelor's degree program are applicable in almost every workplace and are highly valued in many areas of employment, including human resources, consumer and market behavior, systems assessment, and administration. Students gain knowledge of organizational and career development, human performance, small group theory, and decision theory that is of benefit in any workplace.
Here are some of the attributes and abilities related to an industrial-organizational psychology degree:
Problem-solving
Observation and analysis
Investigation and assessment
Patience and integrity
Communication and coaching
Program design and implementation
Quantitative research and evaluation
Industrial-Organizational Psychology Degree Curriculum
The Bachelor of Science degree in Industrial-Organizational Psychology requires a total of 121 course hours. Students can investigate many aspects of psychology through the lens of this specialty as they explore a variety of electives. This B.S. degree program is available in four campus locations: Montgomery, Birmingham, Huntsville, and Mobile, AL. Courses are summarized in the undergraduate catalog and listed below:
Core Curriculum (50 hours)
Christian Literacy: 18 hours

Biblical Worldview I: 3 hours
Biblical Worldview II: 3 hours
Understanding the Biblical Literature: 3 hours
Christian Ethics: 3 hours
Marriage & Family: 3 hours
Christian Cultural Heritage: 3 hours

Cultural Heritage Literacy: 9 hours

Western Tradition I or Great Books III: 3 hours
Western Tradition II or Great Books IV: 3 hours
American Cultural Heritage: 3 hours

Mathematical and Scientific Literacy: 7 hours

Finite Mathematics or higher match: 3 hours
BIO 1300 or higher with accompanying lab: 4 hours

Information and Communication Literacy: 9 hours

English Composition I or Great Books I: 3 hours
English Composition II or Great Books II: 3 hours
Literature Requirement: Choose one of the following:

EH2301, EH2303, EH 2304, GB 3301: 3 hours

Personal and Social Literacy: 7 hours

Lifetime Fitness: 3 hours
Faulkner Foundations: 1 hour
Introduction to Psychology: 3 hours

Professional Literacy: 53 hours
Departmental Major Field Requirements: 29 hours

Introduction to Counseling: 3 hours
Seminar-Foundations in Psychology: 1 hour
Seminar-Special Topics in Psychology: 1 hour
Seminar-Readings in Psychology: 1 hour
Seminar-Senior Seminar in Psychology: 1 hour
Developmental Psychology: 3 hours
Behavioral Statistics: 3 hours
Research Methods Lab: 1 hour
Research Methods: 3 hours
Social Psychology: 3 hours
Psychology of Religion & Spirituality: 3 hours
Internship: 3 hours
Capstone Research Project: 3 hours

Organizational Psychology Degree Requirements: 12 hours

Life-roles and Career Development: 3 hours
Conflict Management: 3 hours
Theories of Human System Dynamics: 3 hours
Behavior Modification Theories: 3 hours

Industrial-Organizationalal Psychology Courses: 12 hours

Psychology of Consumer Behavior: 3 hours
Psychology of Leadership and Motivation: 3 hours
Industrial-Organizationalal Psychology: 3 hours
Performance Management and Appraisal: 3 hours

Electives: 18 hours

Free Electives (any advisor-approved courses or transfers)
Study Industrial-Organizational Psychology at Faulkner University
Psychology is a field that helps other people. What better place to earn an industrial-organizational psychology degree than a private, Christian liberal arts university that is based on faith and values? Find out about Faulkner University, and our mission to educate the whole person, with an emphasis on the integrity of character and service. With an average class size of only 15 students, undergraduate careers are full of individualized assistance and deep learning experiences. Our campus life is welcoming and supportive.
Find Your Career With Our Industrial-Organizational Psychology Degree
Gain knowledge and understanding of organizational systems, workplace dynamics, and productivity that translates to career roles in every sector of the economy. Apply to the industrial-organizational psychology degree program at our Christian university in Alabama. You will find a supportive learning environment and exceptional faculty. With a Bachelor of Science degree in Industrial-Organizational Psychology from Faulkner University, you can explore your career path, including making an application to graduate school. Apply now or request more information today.