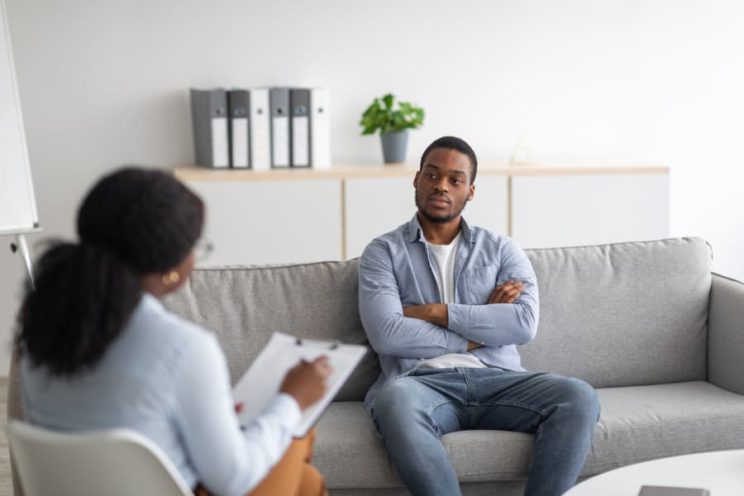 The study of psychology is an excellent foundation for living and working with other people, and practitioners of counseling psychology help change lives for the better. Graduates of Faulkner University with a counseling psychology degree find roles in human resources, hospitality, ministry, sales, marketing, and advocacy, among others. They work in human services, insurance, finance, and government. Many of our students pursue advanced degrees, as they develop careers in counseling psychology. Find out about Faulkner University and studying psychology within our Christian liberal arts curriculum in Alabama.
Counseling Psychology Degree Campus Locations
Faulkner University offers the Bachelor of Science in Counseling Psychology degree on all four of our campuses in Alabama:
Montgomery
Birmingham
Huntsville
Mobile
Students also have the option to pursue an online counseling psychology degree, which allows greater flexibility for scheduling around work, family, and other obligations.
Counseling Psychology Degree Curriculum
The Bachelor of Science degree in Counseling Psychology requires a total of 121 course hours. Students can specialize according to their interests with a choice of electives, which are summarized in our undergraduate catalog. A counseling psychology bachelor's degree can be the first step toward an advanced degree, such as a master's degree in social work, or a valuable entry point for a career in business or health services.
Core Curriculum (50 hours)
Christian Literacy: 18 hours

Biblical Worldview I: 3 hours
Biblical Worldview II: 3 hours
Understanding the Biblical Literature: 3 hours
Christian Ethics: 3 hours
Marriage & Family: 3 hours
Christian Cultural Heritage: 3 hours

Cultural Heritage Literacy: 9 hours

Western Tradition I or Great Books III: 3 hours
Western Tradition II or Great Books IV: 3 hours
American Cultural Heritage: 3 hours

Mathematical and Scientific Literacy: 7 hours

Finite Mathematics or higher match: 3 hours
BIO 1300 or higher with accompanying lab: 4 hours

Information and Communication Literacy: 9 hours

English Composition I or Great Books I: 3 hours
English Composition II or Great Books II: 3 hours
Literature Requirement: Choose one of the following:

EH2301, EH2303, EH 2304, GB 3301: 3 hours

Personal and Social Literacy: 7 hours

Lifetime Fitness: 3 hours
Faulkner Foundations: 1 hour
Introduction to Psychology: 3 hours

Professional Literacy: 53 hours
Departmental Major Field Requirements: 29 hours

Introduction to Counseling: 3 hours
Seminar-Foundations in Psychology: 1 hour
Seminar-Special Topics in Psychology: 1 hour
Seminar-Readings in Psychology: 1 hour
Seminar-Senior Seminar in Psychology: 1 hour
Developmental Psychology: 3 hours
Behavioral Statistics: 3 hours
Research Methods Lab: 1 hour
Research Methods: 3 hours
Social Psychology: 3 hours
Psychology of Religion & Spirituality: 3 hours
Internship: 3 hours
Capstone Research Project: 3 hours

Counseling Psychology Degree Requirements: 12 hours

Professional Counselling Theories: 3 hours
Counseling Skills: 3 hours
Theories of Personality: 3 hours
Abnormal Psychology: 3 hours

Counseling Psychology Degree Electives: 12 hours
Human Systems Elective (at least ONE course): 3 hours

Group Dynamics: 3 hours
Theories of Human System Dynamics: 3 hours
Industrial-Organizational Psychology: 3 hours

Other Counseling Psychology Elective Options: 9 hours

Parent-Child Relationships: 3 hours
Drugs and Society: 3 hours
Marital & Family Theory: 3 hours
Human Sexuality: 3 hours
Life Roles and Career Development: 3 hours
Coping with Loss and Grief: 3 hours
Substance Abuse: 3 hours
Conflict Management: 3 hours
Behavior Modification Theories: 3 hours
Psychological Assessment: 3 hours

Electives: 18 hours

Free Electives (any advisor-approved courses or transfers)
Explore Counseling Psychology at Faulkner University
Through Faulkner University's counseling psychology degree program, students learn general principles of psychology. They also can explore its subspecialties – the variety of fields within this important discipline. The curriculum includes an internship, as well as a senior capstone project. These in-depth experiences help students focus on the aspects of psychology that interest them the most, realize where their talents lie and help them make decisions about pathways to future careers.
Job Opportunities With a Bachelor's Degree in Counseling Psychology
Graduates of Faulkner University's Bachelor of Science degree in Counseling Psychology have earned an excellent foundation for thriving in their future endeavors. With a better understanding of the human mind and interactions, they adapt well to many work environments. According to the U.S. Bureau of Labor Statistics, psychology majors who hold bachelor's degrees work as human resources specialists, teachers, and service managers. In addition, they are well aligned to pursue further certifications and careers, such as registered nurses, social workers, physicians, guidance counselors, and lawyers.
Apply to Our Counseling Psychology Degree Program
Act on your interest in understanding and helping other people. Earn a counseling psychology degree in the bachelor's program at our Christian university in Alabama, with campuses in Montgomery, Birmingham, Mobile, and Huntsville. At Faulkner University, you will find a supportive learning environment, excellent faculty, and flexibility. Apply now or request more information today.