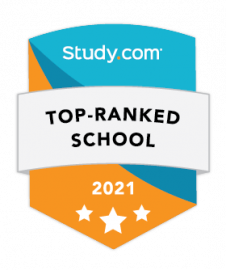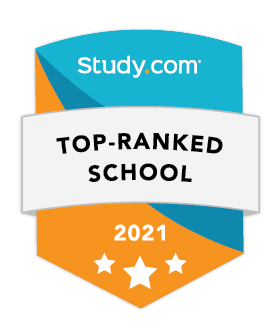 If you're intrigued by questions of law, consider laying the groundwork for a meaningful career with a Legal Studies degree from Faulkner University. Offered at our Montgomery, Alabama, campus and via our synchronous classroom program in Birmingham, Huntsville, and Mobile, the program offers associate's and bachelor's degrees to prepare students for the legal field. Whether your goal is to apply to law school or train for a career as a paralegal, our Legal Studies degrees will help you succeed.
Program Overview
Faulkner University's Legal Studies degrees prepare students for paralegal employment with law offices, corporations, governmental agencies, and other entities in family, probate, civil, and criminal law. Additionally, a bachelor's degree in Legal Studies allows graduates to apply for law school.
Faulkner University's Legal Studies program offers two degree options, including: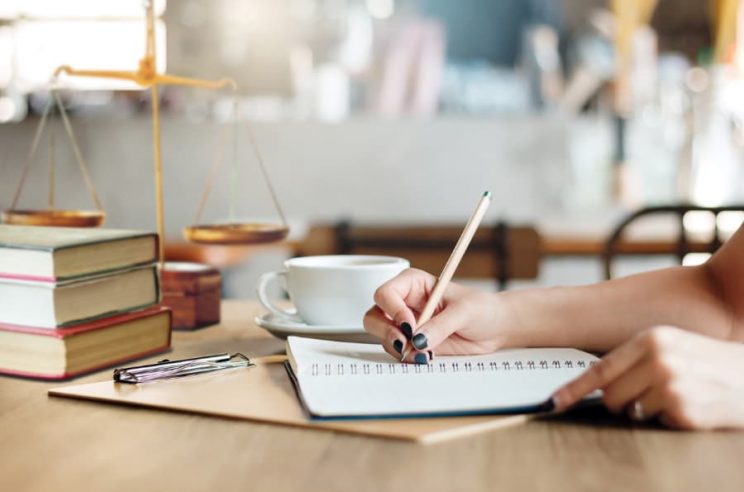 Upon completion of Legal Studies degrees, students will attain a broad understanding of important areas of law and their practical application within the state of Alabama. The program strives to prepare students with the ethical framework, critical knowledge, and foundational skills required of paralegals and those seeking further study.
Program Coursework
Legal Studies majors enjoy experience-based programs that provide practical paralegal training in combination with pre-requisite courses for a well-rounded academic approach. A core curriculum grounded in Christian, cultural, information, communication, mathematical, scientific, personal, and social literacy offers not just the skills necessary for higher education, but also a successful professional life. Degree coursework includes:
Bachelor of Science in Legal Studies
Introduction to Paralegalism I
Legal Research and Writing
Law Office Management
Paralegal Ethics
Tort Law
Principles of Litigation
Evidence for Paralegals
Advanced Legal Writing
Paralegal Portfolio
Constitutional Law
Interview and Interrogation
Students will also complete three elective courses that may include any of the following:
Criminology
Private Security
Terrorism
Criminal Justice and the Web
Criminalistics
Courts
Criminal Justice Ethics
Community Relations
Juvenile Justice
Corrections
Cultural Diversity
The bachelor's degree program also requires three hours of directed study and an internship that includes observation of legal professionals in a wide variety of settings.
Associate of Science in Legal Studies
In addition to core curriculum studies, students will also participate in professional literacy coursework that includes:
Introduction to Legal Research and Writing
Law Office Management
Paralegal Portfolio
Civil Procedure
Tort Law
Evidence for Paralegals
Students will also complete four elective courses, including:
Family Law
Real Property Law
Probates/Wills/Estates/Trusts LS
Criminal Law and Procedure LS
Internship
Directed Study (CLA exam)
Business Law
Visit our undergraduate catalog for additional information about courses, electives, and more.
Why Choose Faulkner University?
Our mission is to become the foremost provider of undergraduate legal education with a Christian focus and outstanding faculty. Strong ethical guidance and a variety of unique opportunities make our program a clear choice for aspiring lawyers, paralegals, and more.
Benefits of pursuing Legal Studies at Faulkner University include:
American Bar Association approval (Montgomery campus only)
Options for full-time and part-time students with flexible day, evening, weekend, and online classes
Hands-on learning opportunities via the Thomas Goode Jones School of Law
Internship opportunities
Whether you're a recent high school graduate or an adult seeking a Legal Studies degree that works with your busy schedule, you'll find it at Faulkner University.
Explore our Legal Studies Degrees
No matter your career goals, the Legal Studies program at Faulkner University will prepare you to achieve them. All of our programs are shaped by strong Christian values and offer students a world-class learning experience, readying graduates for a bright future. To learn more, request information online or call 800-879-9816.
Contact Us
Phone: (800) 879-9816
Email: cdavis@faulkner.edu
Mail: Faulkner University
Legal Studies
5345 Atlanta Highway
Montgomery, AL 36109
Degree Plans
Experienced-based programs providing personal and practical paralegal training.
Bachelor of Science in Legal Studies
*Students who take legal specialty classes at a Faulkner University campus other than the Montgomery campus, and attempt to transfer legal specialty credit to the Montgomery campus will be considered to have transferred from a non-ABA approved school and will be subject to the transfer policy.
Paralegals may not provide legal services directly to the public, except as permitted by law.
Mission and Vision
The mission of the Faulkner University Legal Studies Program is to glorify God through education of the whole person and the preparation of highly competent, socially and ethically committed legal professionals, emphasizing integrity of character, an appreciation for the pursuit of equal justice for every person, and a lifelong dedication to critical inquiry and investigative thinking.
It is the vision of the Faulkner University Legal Studies Program to be the foremost provider of undergraduate Christian legal education and the preferred partner for the legal community in producing occupationally competent and socially responsible 130 graduates with the highest moral and ethical values.
Goals and Objectives
The Faulkner University Legal Studies Program seeks to provide a program that supports its students during their academic and professional careers and advances the paralegal profession. Upon graduation from the Legal Studies Program, students will be well-prepared to begin a career as a paralegal or continue studies towards an advanced degree. Students who already work in the legal field will be able to perform more effectively and efficiently in their positions. The objectives of the Legal Studies Program are as follows:
To offer a curriculum in which students demonstrate a broad understanding of substantive law, application of the practical aspects of a career as a paralegal, and analysis of laws applicable to the state of Alabama.
To produce legal professionals who demonstrate proficiency in the knowledge, skills, and dispositions critical to the profession established by national paralegal associations (including the American Bar Association and the American Association for Paralegal Education).
To produce professionals who employ the principles of legal ethics.
To maintain an academically challenging, yet flexible program dedicated to the quality education and occupational competency of those students currently working in the legal field and to those students new to the profession.
To continuously review and revise the legal studies curriculum in response to the demands of the employing legal community and the suggestion of the Faulkner University Legal Studies Advisory Committee.
To maintain equality of opportunity in the legal studies program without discrimination or segregation on the grounds of color, religion, national origin, or sex.
Internship Program
Legal studies students are encouraged to participate in the internship program as part of their curriculum. The program director and the legal studies student services coordinator help place students in an internship which aligns with their professional goals and interests. Students receive 3 semester hours of academic credit for the internship. In some cases, students may complete more than one internship for credit.
Internship Observation Requirements
Interns are required to observe certain facets of the legal profession. These observations include, but are not limited to, the following:
An opening statement/closing argument
Jury selection
Direct/cross-examination of witnesses
Deposition
Reading of jury instructions
In addition, the intern must observe at least two of the following:
A client interview
A client meeting
Oral argument for the Alabama Supreme Court
A court hearing
An interoffice departmental meeting
Alternative dispute resolution process
A probate proceeding
A domestic relations proceeding
A title search
Bankruptcy Court proceedings
For more information concerning internship opportunities, please email the legal studies program Director at cdavis@faulkner.edu.
Transfer Policy
Transfer of Legal Specialty Courses
Generally, legal specialty courses are those courses that cover a specific area of law or procedure. It is the policy of the Legal Studies Program to accept no more than the equivalent of fifty-percent of legal specialty courses. Legal specialty transfer credits may be considered from regionally accredited institutions provided the student completes the following procedure:
The student must meet with the Legal Studies Director and provide the Director with a copy of the transcript listing the particular legal specialty course with a grade of "C" or better, the date the course was taken, and the number of credits earned for the course.
The student must also provide a course syllabus or other acceptable documentation (course assignments, student work product) and be able to discuss specific paralegal skills acquired throughout the course. The Legal Studies Director may accept transfer credit for the course if it is determined that the course in question is sufficiently similar to one offered as part of the ABA-approved Faulkner University Legal Studies curriculum.
Strong preference is given to those courses taken from an ABA-approved paralegal program. The Faulkner University Legal Studies Program does not accept professional work experience, CLEP credit, paralegal or legal assistant certifications, CEUs, or the 131 equivalent as transfer credit for legal specialty courses. Additionally, all Legal Studies students must complete a minimum of 10 semester hours of legal specialty course work in the traditional classroom environment; therefore, the number of on-line legal specialty courses subject to transfer may be limited in order to satisfy this requirement. This transfer policy includes any and all legal specialty courses taken at any institution including any Faulkner University campus offering a non-ABA approved program.