Criminal Justice Majors and Legal Studies at Faulkner University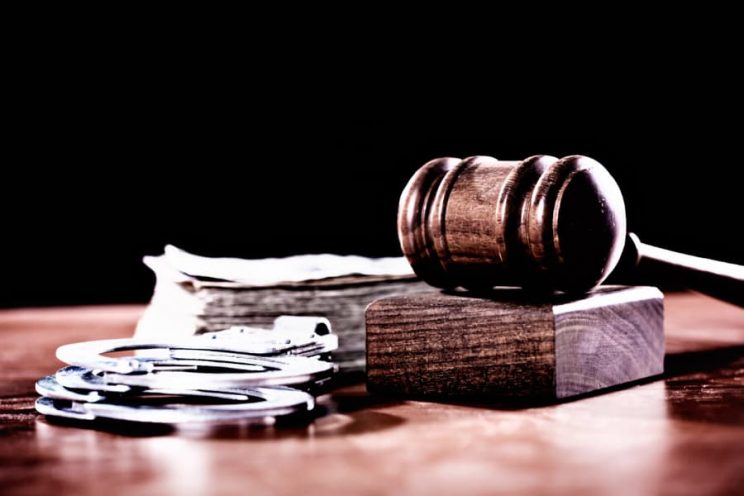 Faulkner University's Criminal Justice and Legal Studies Department is among the best in the nation. For more than 20 years, we've been providing students with criminal justice and legal studies degrees that have launched their careers in law enforcement or have started them on their journeys to becoming attorneys. Faulkner University is based in Montgomery, Alabama, with satellite campuses in Mobile, Birmingham, and Huntsville. The Criminal Justice and Legal Studies Department is chaired by Cathy L. Davis, ACP, and is staffed by faculty who are attorneys or former law enforcement personnel with extensive experience in their fields. Our criminal justice majors and legal studies courses provide students with the knowledge and training they need for employment and career advancement.
Degrees Available from Criminal Justice and Legal Studies
The Faulkner University Department of Criminal Justice and Legal Studies offers several degrees to meet the varying needs of students, including associate's, bachelor's, and master's degrees.
Associate of Science in Legal Studies
Our associate's degree in legal studies prepares students to begin careers in paralegal professions.
Bachelor of Science in Legal Studies
Faulkner University's bachelor's degree in legal studies further prepares students for careers as paralegals as well as for continued studies toward advanced degrees.
Bachelor of Science in Criminal Justice
Our bachelor's degree in criminal justice is for students who are ultimately seeking employment with criminal justice organizations, including law enforcement and correctional facilities. In addition to the regular undergraduate track for this degree, we offer an accelerated bachelor's degree in criminal justice for adults who have completed significant college coursework prior to enrolling at Faulkner University. A significant advantage of our Bachelor of Science in Criminal Justice program is our one-year online hybrid program for completing the junior and senior level requirements.
Master of Science in Justice Administration
For college graduates looking to continue with advanced studies and professionals who want to advance their careers, Faulkner University offers a fully online master's degree in justice administration. This 10-course degree can be completed by self-motivated students in as little as 14 months.
To get a better sense of whether one of these programs is right for you, take a look at our criminal justice courses.
Why Choose Faulkner University?
Faulkner University has an unwavering commitment to Christian values, ethics, and learning. Members of our criminal justice faculty are expert practitioners in their respective fields, offering real-world experience to our students.
Our programs are developed to meet the changing demands of our students, with more online courses than ever before. For our on-site courses, we offer day, night, and weekend classes to accommodate our students' schedules.
Earn Your Criminal Justice or Legal Studies Degree from Faulkner University
Law enforcement and legal professions are among the most stable, yet exciting and personally rewarding, careers. If you're ready to start your journey or advance your established career, contact us today. For more information on how to enroll, our admissions portal can help you get started based on your current status as a high school student, adult student, prospective law student, or prospective grad student.