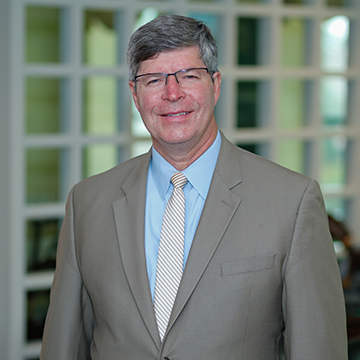 - President D. Mitchell Henry, J.D.
Welcome to Faulkner University! Whether you are a prospective or current student, parent, alumnus or friend, we are pleased that you are visiting our website to learn more about our institution.
Faulkner University is a distinctively Christian university whose mission is to educate the whole person, including the mind, heart and soul. We are proud of our academic accomplishments, but our reason for being as a university goes much deeper. Our Christ-centered focus informs everything we do, as does our emphasis on instilling intellect, character and service in our students. We seek to assist and encourage students in their spiritual growth — and to equip them to live successfully as Christian men and women in today's global community.
Faulkner has long been a leader in offering executive and professional degree-completion programs for adult students, and we are now expanding our offerings to include online degree programs. Our traditional program is still the flagship of the university, where students live on campus, take classes from caring professors who know them by name, attend daily chapel services and participate in an active campus life that includes intramural and intercollegiate sports, band, theatre, service and social clubs. It's a place where lives are changed and lifelong friendships are made.
Since its inception in 1942, Faulkner has grown to be a premier choice for Christian education in the Southeast. Our academic offerings have expanded, our law school has achieved national recognition and many new buildings grace our beautiful campus. Despite how far we've come, the mission of the university has stayed the same: The mission of Faulkner University is to glorify God through education of the whole person, emphasizing integrity of character in a caring, Christian environment where every individual matters every day.
I personally invite you to visit us and see how we are changing lives at Faulkner University. Come and talk with our faculty and staff. If you are a prospective student, make plans now to join us for the next chapter in your own life story. For alumni and friends, we ask for your prayers and generous support so we can continue to provide a Christian education to students for generations to come.