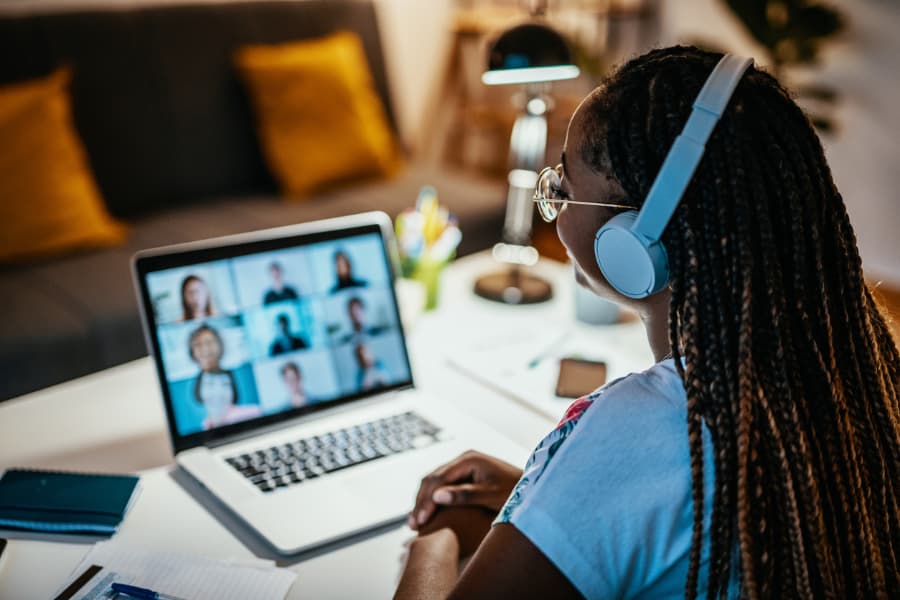 Enrolling in an associate degree program is often a sensible next step for high school graduates, professionals who are seeking a change of pace, or others who want to begin a new career. Now more than ever, earning this degree online has become widely available, especially right here at Faulkner University. Here, we provide a few reasons why you shouldn't delay starting an online associate degree.
You Want a Better Future
The path to increased wages, better job stability, and additional higher education can begin with an online associate degree. These programs equip students with the skills and knowledge to become entry-level professionals in a wide variety of fields. Plus, an associate degree is also a great alternative for students who do not want to spend four or more years earning a bachelor's degree.
At Faulkner University, we're proud to offer two online associate degree programs that help students pave the way toward a brighter future. They include:
This program emphasizes the importance of a liberal arts education for the workplace and helps students understand the bigger picture and develop the following skills:
Critical thinking and problem solving
Working on a team with varied perspectives
Adaptability in decision making
Math, science, and business fundamentals
Christian literacy
Computer programming
Course subject matter includes cultural heritage, psychology, ethics, English literature, and more. They all aim to give students a critical sense and awareness of how the following factors affect how organizations run:
Social location
Race
Gender
Age
Ethnicity
Education
Class
This program introduces students to the world of computer information science (CIS), with the curriculum covering areas including:
Foundations of software, networks, programming, and databases
Solving problems related to all aspects of CIS
Information and communication literacy
Visual programming, analysis, and software design
Christian and cultural heritage literacy
Students can also continue their studies by transferring to our bachelor's degree program in CIS.
Online Classes Make Learning Easier Than Ever Before
For some students, committing time to attend class on campus every day simply isn't feasible. Others may prefer online courses since they allow students flexibility to learn in a way that suits them. Whatever the case, students pursuing an online associate degree at Faulkner University benefit in many ways, including:
Learning from wherever is the best location for you
Avoiding the hassle of having to drive or use public transportation to get to campus
Becoming qualified to start working faster than other educational tracks
Developing discipline and time-management skills as a self-starter
Receiving a personalized education deeply rooted in the Christian tradition
Take the First Step Toward an Online Associate Degree
If you identify with any of the points covered above, an online associate degree might be the right fit for you. At Faulkner University, we believe there's no time like the present to begin your journey in higher education and start building a new career path. Contact us today for more information about our online programs, which serve students in Montgomery, Alabama, and across the United States.